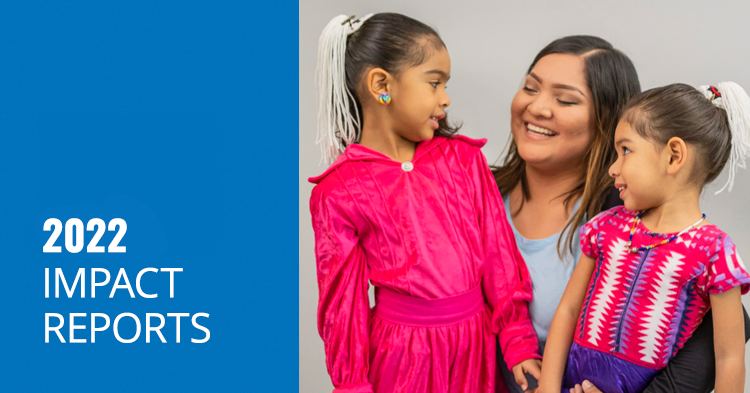 Every year, First Things First (FTF) publishes 28 regional impact reports featuring children and families who have benefited from FTF-funded programs and services. Each report details the work of First Things First's regional partnership councils and the impact they're making in communities across Arizona. The easy-to-read, 4-page reports showcase:
Annual highlights

: You'll see the work accomplished in each region to support early learning, strong families and children's healthy development. For example, you'll see the number of children attending Quality First child care programs, receiving preventive health screenings or the number of parents and caregivers participating in parent education programs. 
Personal story:

A success story of how a young child and family benefitted from services funded by First Things First.



People behind the success:

The names of the regional partnership council members, a group of volunteers who review local needs and assets and recommend strategies to fund in their community. You'll also find the names and contact information of FTF regional directors, program service coordinators and community outreach coordinators.



Special section

: A special highlighted area of additional strategies that have been successful this past year and chosen by regional partnership councils to address local needs.



Financial overview:

A total of regional expenditures, so you can see where funding is being invested.
See the work being done to help prepare your community's babies, toddlers and preschoolers to succeed in kindergarten and beyond.