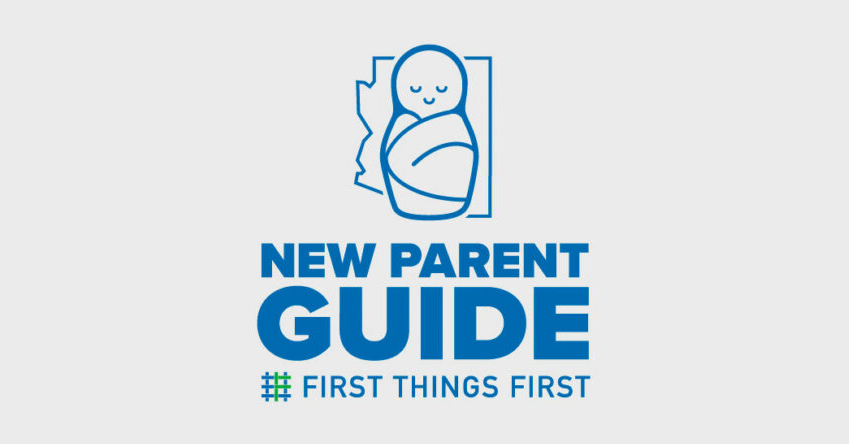 Because so many parents go online for advice and answers to questions, First Things First has updated information and resources to support new and soon-to-be parents in Arizona.
The AZ New Parent Guide is intended to help families meet the challenges of being a new parent and support their baby's healthy development and learning. Available online in English and Spanish, it covers a variety of important topics, including pregnancy, feeding, safety and more.
First Things First's early childhood partners who work directly with new parents are encouraged to share the resource with the families they serve.
"Some of the information on the internet can be helpful, but sometimes it can be conflicting or even harmful," said Dr. Jason Vargas, immediate past president of the Arizona Chapter of the American Academy of Pediatrics. "An important piece of advice is to develop your trusted sources. The AZ New Parent Guide is an excellent choice. It was developed by experts compiling trusted resources and backed up with experience and research. It's easily-accessible information that can be trusted."
The contents of the online guide, including links to other reliable websites and helpful organizations, was developed in partnership with Health Research for Action/University of California, Berkeley. It also includes videos, graphics and links to additional information from FTF.
"Parenting is a journey, from pregnancy to those sleepless newborn nights and baby cuddles, to getting ready for kindergarten," said Kat Willard, FTF's senior director of family support and literacy. "We encourage soon-to-be parents to prepare as much as you can before your baby arrives. Get the health care you need. And think about how you want to parent. The AZ New Parent Guide is really helpful for first-time parents, but it's useful for experienced parents, too."