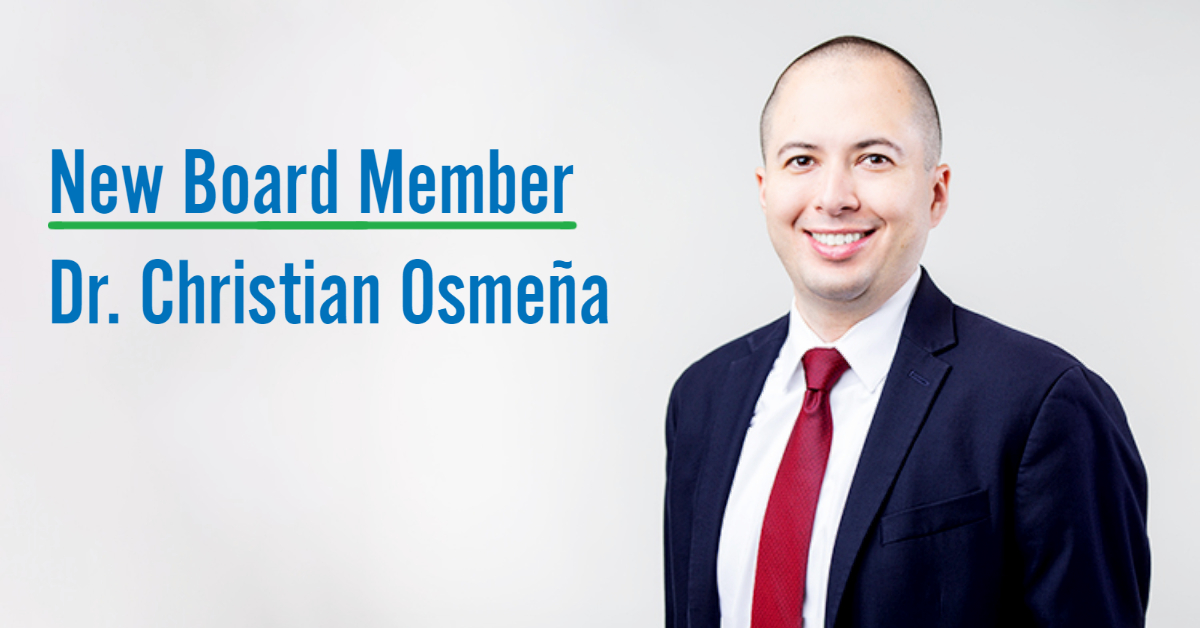 The First Things First state Board recently welcomed its newest member, Dr. Christian Osmeña.
"Dr. Osmeña's background spans the fields of education, public administration and political science; I know he will be a tremendous asset to the Board," FTF Board Chair Gerald Szostak said.
Osmeña currently serves as vice president for enterprise planning at Arizona State University, where he leads financial planning and analysis to support the long-term growth of the ASU Enterprise. He is also a professor of practice in the School of Public Affairs in the Watts College of Public Service and Community Solutions.
Before joining ASU, Osmeña served for more than a decade as a leader in California state government, including posts as vice chancellor for the California Community Colleges; budget analyst in both K-12 and higher education; and legislative analyst. He also served as the assistant to the chief of staff in the California Office of the Governor.
Although relatively new to Arizona, Osmeña is no stranger to the crucial role early education plays in children's lifelong success.
"I've been long interested in the role of education at all levels in creating the conditions for families to achieve upward economic mobility," Osmeña said. "Public programs focused on early childhood support families' needs, and we know how important they are to the children they serve."
"As we think about school and college outcomes, we know that early childhood educational experiences are an important determinant of their future success," he continued. "I hope I can contribute to advancing early childhood in Arizona."
The FTF Board is charged with stewarding Arizona's early childhood investment and ensuring that FTF programs improve outcomes for children statewide. Find more information on the FTF Board and its members on the website.