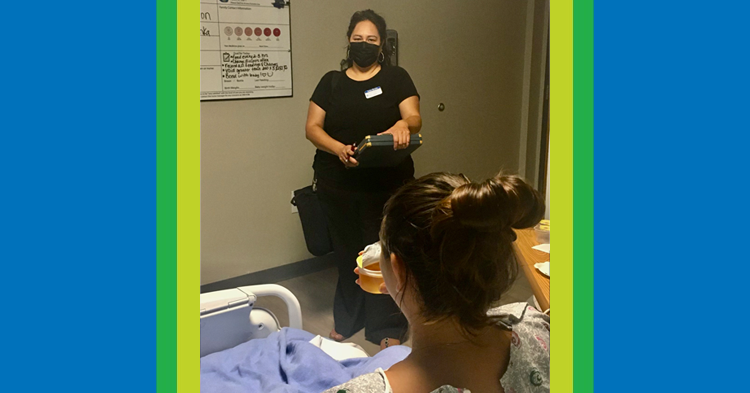 Through her job as a family assistance worker, Tanya Montez wears many hats. Most mornings you can find her at Safford's Mount Graham Regional Medical Center in the obstetrics unit.
There, Montez meets with mothers of newborn babies and encourages them to enroll in her program, Healthy Families, which provides free, in-home support to help parents nurture their child's health, development and learning. The First Things First Graham/Greenlee Region funds a portion of the home visitation program through Child & Family Resources.
"While I'm screening them, it's more like a conversation," Montez said. "I tell them who I am and what I do. I'll ask, 'Is this your first baby?' Things to loosen them up."
She also tells the new moms about additional community resources for parents of children birth to age 5, such as the free Birth to Five Helpline and early literacy programs, like Dolly Parton's Imagination Library, which sends a free age-appropriate book every month to children under age 5.
Sometimes the mom signs up for Healthy Families, sometimes they don't. But Montez makes sure they have her card and her cell phone number in case they change their mind or need help with their baby.
You might be interested in: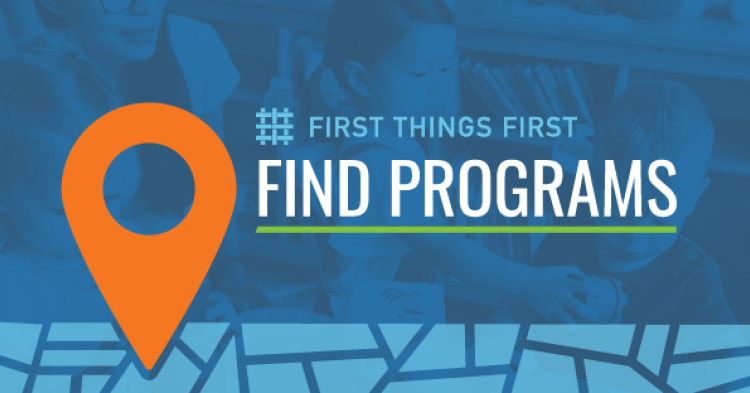 "When I'm talking with new moms, I'm aware that I'm taking some of that precious time that they have to bond with their baby," Montez said. "I'm never pushy, but I want to help them understand that there are a lot of things out there to help them be the best parent they can be. And sometimes they'll call me later and want to enroll."
Montez's connection to the early childhood programs throughout Graham and Greenlee counties has made her an indispensable resource for local families. It's something that comes naturally to the mother of four. Montez grew up in Safford and has raised her family in the community. Her children have played sports with some of the nurses she sees in the OB unit. Other community members know her from previous jobs.
"She's a connector to different programs and services in the area," said Antoinette Griffin, the FTF Graham/Greenlee Region community outreach coordinator. "She visits with every new mom in the hospital and assesses the need. She'll sign families up for Imagination Library and drop off the enrollment forms at the library."
The COVID-19 pandemic has made it a bit harder to collaborate with each other in person, Montez said. But sometimes living in a smaller community makes it easier.
"You know your connections in the community and they know you," she said. "We know we can count on each other."
As a way to promote infant safety, FTF provides onesies with a safe sleep message and nurses distribute them to every newborn at the hospital. Since the nurses in the OB unit see Montez on most days, they let her know if supplies are running low. Montez also distributes FTF's family resource guide, which provides information about FTF-funded programs in the community.
That's why she gives every new mom her cell phone number.
"I care about the families," she said. "If my program can't provide what they're looking for, or if they ask me something I'm not sure about, I'll find out."
She lets families know where they can get free diapers and she is also trained as a car seat technician and can help new parents with that first parenting challenge of installing their baby's car seat correctly. Now she's taking a course to be a breastfeeding lactation counselor.
"I was a young mom, too," said Montez, who is about to be a grandmother. "If someone calls me, I take their number and make the phone call for them, because I know sometimes the hardest part for a new mom is the follow-through. And if there's another program out there that I know can help them, I tell them about it."