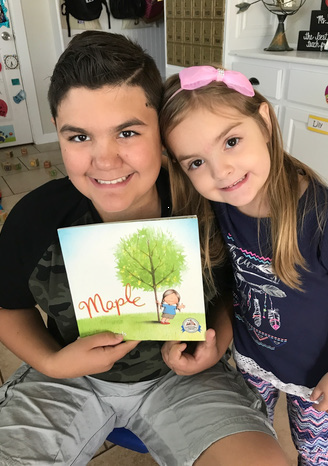 Trever Sanchez's favorite pastime has always been reading.
His grandmother, Cindy Stratton, remembers first being introduced to the Dolly Parton Imagination Library at a Back to School Resource Fair in Graham County when Trevor was 3 years old. The Imagination Library, which is funded by First Things First in the Graham/Greenlee region, mails a free book each month to children until they turn 5.
It quickly became a highlight of Trevor's day to walk to the mailbox on the corner with his mom, Danial Sanchez. She would lift him up and help him put the key in box #3.
The new book was always read multiple times before the day was through. The books focused on topics such as sharing, self-esteem, following rules and feelings.
"One of the great things about Imagination Library is that it opened up a new world of vocabulary and topics that I would not have chosen to buy," Sanchez said.
When Trever was 7 years old, he learned that a new baby sister was going to join his family. Sanchez pulled the book "Maple" off the shelf, and together they read about Maple's experience in getting a new baby sister.
Trever took his role as a big brother very seriously from the start. He began reading books to his sister in Mom's tummy every night while he was waiting for her to be born. The first time Lillie heard her big brother's voice in the room, she turned her head to find the voice that had become so familiar to her in utero.
From that day, Trever and Lillie have been best friends.