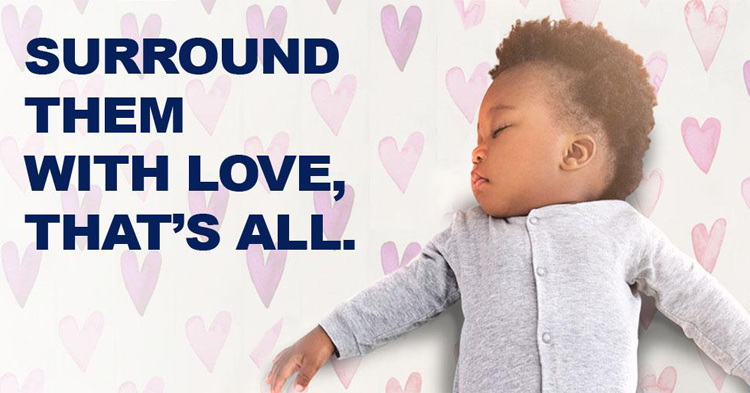 Pediatricians in Arizona are encouraging early childhood partners to talk to parents of babies about the risks of sleep suffocation and the use of safe sleep practices.
The Arizona Chapter of the American Academy of Pediatrics (AzAAP) is partnering with First Things First, the Arizona Department of Health and Department of Child Safety Office and Prevent Child Abuse Arizona to promote October as Safe Sleep Awareness Month.
In Arizona, a baby dies from suffocation on average every five days, said AzAAP Chief Executive Officer Anne Stafford. "We are trying to stress the fact that this is preventable. We are highlighting suffocation, but want parents to understand that it is preventable," she said.
The message warns parents, "Don't wake up to a tragedy" while encouraging parents to follow the ABCs of safe sleep for their baby: alone, back, crib. In other words, the baby should sleep alone, on his or her back and in a crib, which is the safest place for babies to sleep. Cribs should not include bumpers, pillows, blankets or toys. Lay babies on their back every time they nap or sleep.
The campaign is modeled after a similar Los Angeles County campaign that saw a 50% reduction in sleep-related infant deaths after it started.
Sudden Infant Death Syndrome, or SIDS, is the leading cause of preventable infant death for babies ages 1 month to 1 year old, according to the Centers for Disease Control and Prevention. 
"Even parents who lost their child didn't realize that their baby died from suffocation," Stafford said. "Many parents look at SIDS as a mysterious disease, but in fact, the child has suffocated."
The unusual circumstances surrounding the coronavirus pandemic also means that many infants are not in their usual routine, Stafford said.
"They may be being watched by grandparents or sleeping in a different place or the kids are out of their regular routine," she said. "The committee was great at making sure the materials say to practice the ABCs of sleep for every sleep."
Tucson pediatrician Dr. Kathryn Bowen said she's still shocked when she sees images of babies asleep on their stomachs in television shows and movies.
"There are other cultural messages not getting what our medical message has been for a long time," Bowen said.
Instead, she wants parents to know that an appropriate sleep surface is a firm mattress and a fitted sheet and no objects in the crib.
"We want the baby in the room with the parents for least the first 6 months," Bowen said. "But they can be in the same room with the parent in a crib or bassinet. We want them to be in an appropriate sleep surface to facilitate breastfeeding, but want them to be cautious of the risk of suffocation."
As AzAAP represents over 1,100 heath care professionals in Arizona, the organization also provides training to pediatricians on how to talk with parents about safe sleep during well-child visits. The training also covers how to help parents make decisions based on research and how to have sometimes difficult conversations with grandparents or other family members who may offer conflicting advice. 
"They need to make decisions based on what they've learned and know how to talk about common concerns," Bowen said.
To download safe sleep materials to share with parents, visit azaap.org/safesleep. Early childhood professionals can find more information about safe sleep and download a poster, a sleep safety checklist, and a parent pledge form to encourage parents to follow safe sleeping practices with their baby.