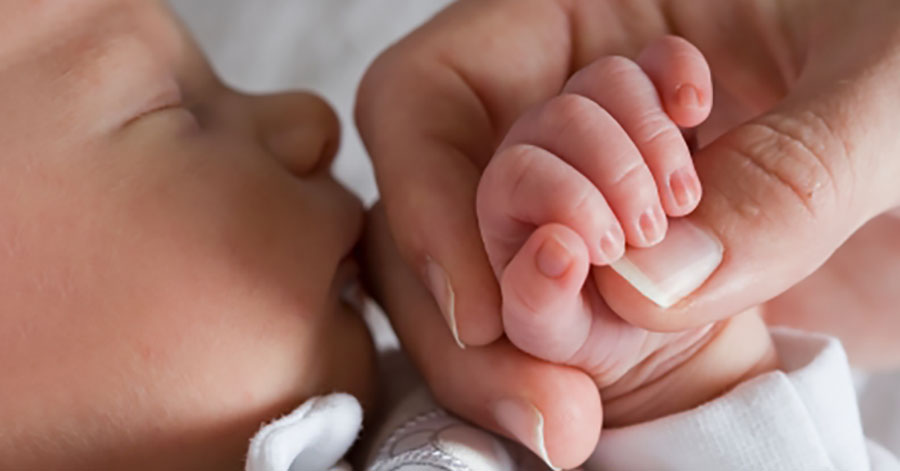 First Things First recently received a grant that will provide additional training to parent educators who work with families of substance-exposed newborn babies.
Blue Cross Blue Shield provided funding for the daylong training that is designed to help home visitors who work with high-risk families who are impacted by opioid abuse through a series of home visits in their homes.
"This will help home visitors look at the skills needed to engage, retain and support the families who are facing challenges with addiction, substance abuse and their own trauma," said Kelly Lubeck, FTF's program manager for family support and literacy. "We were in discussions with home visitation grant partners for almost two years, trying to assess the needs and who's getting trained. We kept hearing what a need there was."
Substance use during pregnancy is a complex public health problem often resulting in significant negative consequences for a woman and her newborn. Data in Arizona shows a growing problem with substance-exposed newborns. According to the National Center on Substance Abuse and Child Welfare, an estimated 15% of infants each year are affected by prenatal alcohol or illicit drug exposure.
In State Fiscal Year 2018, 4,305 Arizona Department of Child Services (DCS) reports were received with a Substance Exposed Newborn tracking characteristic, a 15% increase from the 3,736 reports in 2016. Early intervention services for both the newborn and the mother are critical in minimizing the effects of prenatal substance exposure.
DCS implements a comprehensive Substance Exposed Safe Environment (SENSE) program that provides wrap-around services to ensure newborns who are born substance-exposed are safe and their needs are being met while remaining in the home with their family. These families receive up to five in-home visits per week for the first four months by DCS and service providers.
But there is a need for additional professional development for the home visitors, Lubeck said. "This training is designed to advance their knowledge and understanding and expand the capacity of the home visitation system," she said.
FTF worked in collaboration with DCS and the Arizona Department of Health Services to develop the training, which initially included in-person training to be held in Phoenix, Tucson and Flagstaff, but the coronavirus outbreak forced plans to be switched to a virtual format.
Although home visitation is designed to serve all types of families, these one-on-one visits with trained providers have been shown to be an effective way to support and empower families and children experiencing various high-risk challenges, such as opioid addiction, as well as to support the bonding and relationship between the parents and child. FTF is the single largest funder of home visiting programs in Arizona.
Once a substance-exposed newborn or mother is identified in the hospital, home visitation becomes one of many components to help the baby and mother, such as helping to detox. Once the family is home, home visitors serve as parenting coaches, but with families experiencing this type of trauma, many times the adults are difficult to engage.
"There are a lot of factors if you have someone coming off drugs, they're having their own reaction and these babies tend to be really hard to care for because their sensory experience is so intense," Lubeck said. "So you have a higher needs baby and a really challenged parent, who may have their own trauma history or may be in a bad relationship."
The training will help home visitors further understand substance abuse and how depression and mental health issues affect a parent's ability to provide the best care for their baby.
"What do you do in a situation that isn't safe and the baby's not safe?" Lubeck said. "These are all hard conversations. With addiction, people are using substances to help soothe and calm and when you take that away to help them, they become depressed."
After the daylong training, the group will transfer to an online community-of-practice format, where attendees can continue their conversations and share their experiences. 
"Home visitation is an incredible resource and an amazing program that provides lots of offerings for families," Lubeck said. "But it's also a lot for a home visitor to manage as they support families. We want to make sure we help them avoid burnout."
The additional training will also ensure that more babies who are born into this situation receive the care they need to grow healthy as their family is coached on how best to support and care for their infant.