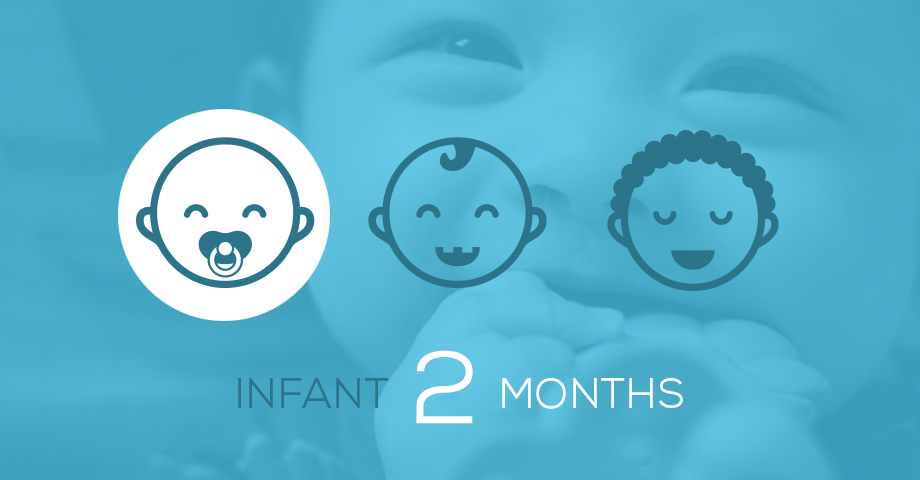 How your child plays, learns, speaks, acts and moves offers important clues about your child's development. Developmental milestones are the things most children (75% or more) can do by a certain age.
Check the milestones your child has reached by 2 months, and talk with your child's doctor at every visit about the milestones your child has reached and what to expect next.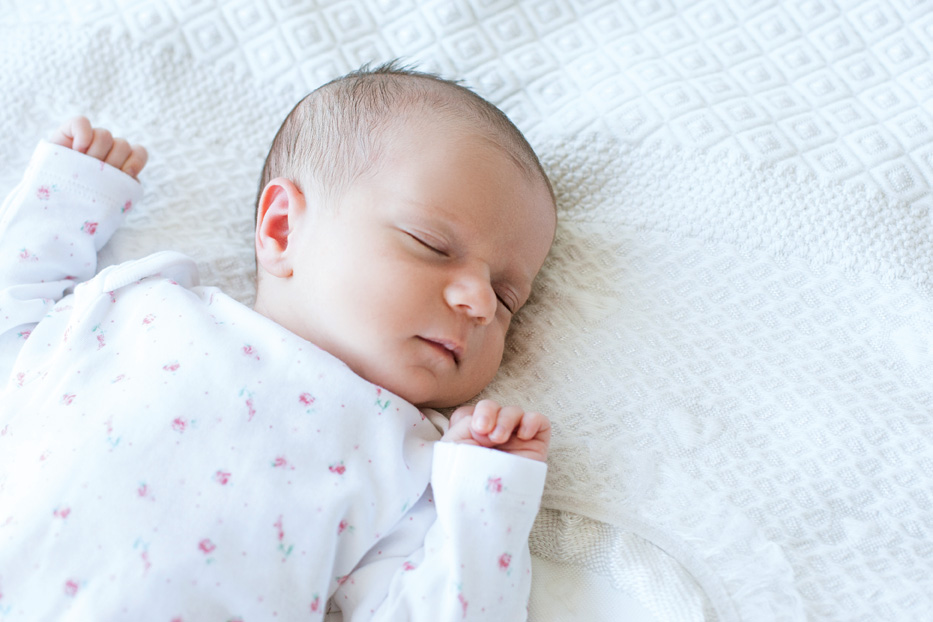 What Most Babies Do at This Age:
Social / Emotional
Calms down when spoken to or picked up

Looks at your face

Seems happy to see you when you walk up to her

Smiles when you talk to or smile at her
Language / Communication
Makes sounds other than crying

Reacts to loud sounds
Cognitive (learning, thinking, problem-solving)
Watches you as you move

Looks at a toy for several seconds
Movement / Physical Development
Holds head up when on tummy

Moves both arms and both legs

Opens hands briefly
2 Month Visit: Getting to Know Your Baby
The Sparks videos are designed to deliver important information on behavior, development, nutrition, safety, and common medical questions. To get more videos like this, text SPARKS to 1-844-650-1210 or visit www.sparksvideoseries.com to learn more.
The Sparks Parent Video Series was created by The Mount Sinai Parenting Center in collaboration with Zero to Three and the Brazelton Touchpoints Center with the help of experts across the country.
---
Other Important Things to Share with the Doctor

What are some things you and your baby do together?

What are some things your baby likes to do?

Is there anything your baby does or does not do that concerns you?

Has your baby lost any skills he/she once had?

Does your baby have any special healthcare needs or was he/she born prematurely?

Concerned about your child's development?
You know your child best. Don't wait. If your child is not meeting one or more milestones, has lost skills he or she once had, or you have other concerns, act early. Talk with your child's doctor, share your concerns, and ask about developmental screening.
If you or the doctor are still concerned:
Ask for a referral to a specialist who can evaluate your child more; and
Call your state or territory's early intervention program to find out if your child can get services to help. Learn more and find the number at cdc.gov/FindEI.
For more on how to help your child, visit cdc.gov/Concerned.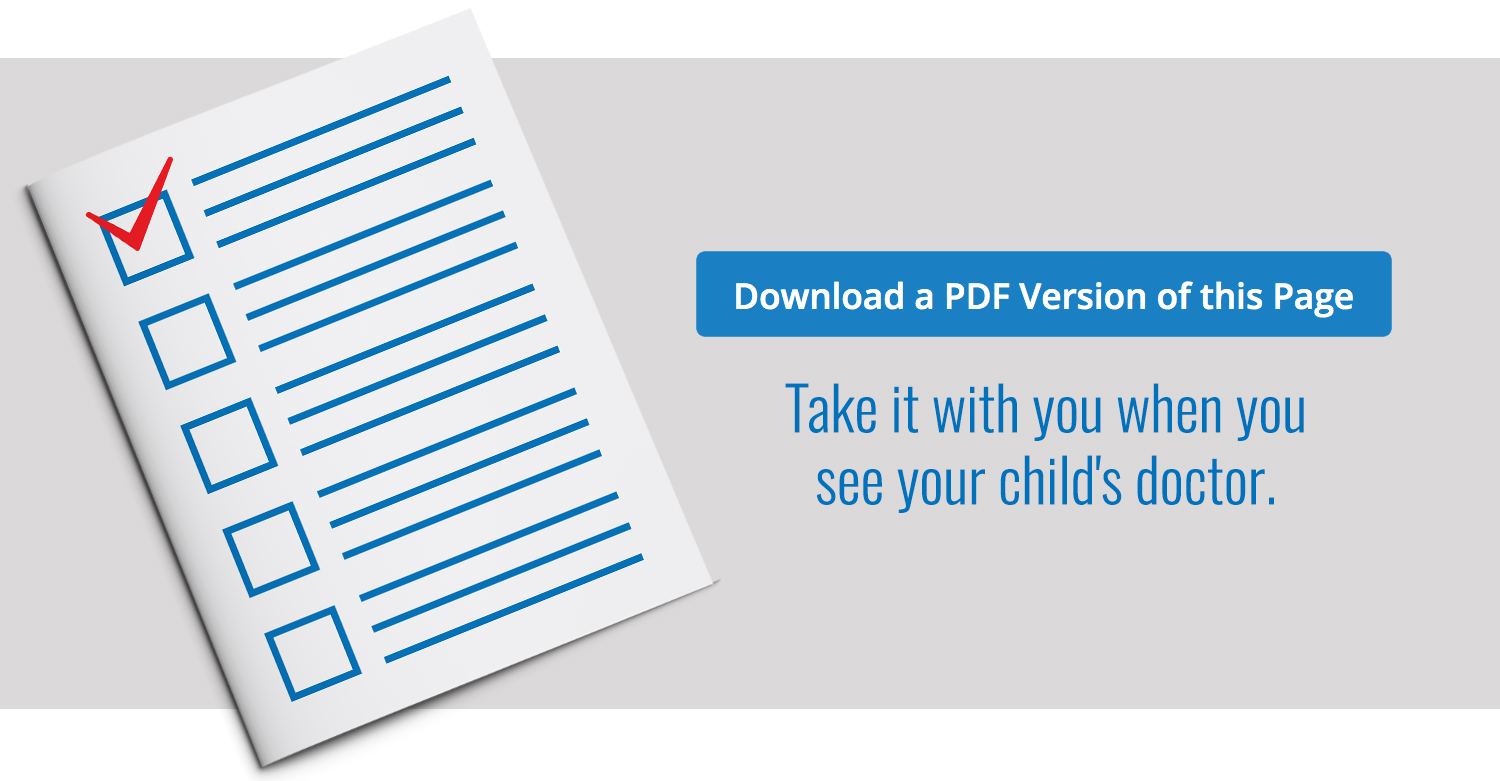 ---
Help Your Baby Learn and Grow.
---
Content provided by the Centers for Disease Control and Prevention's "Learn the Signs. Act Early." material and are not a substitute for a standardized, validated developmental screening tool.