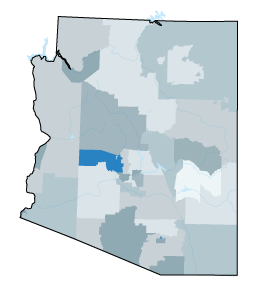 55,078
Population of young children (under age 6)
25%
Percentage of young children living in poverty
The Northwest Maricopa Region lies entirely in Maricopa County and is densely populated in the east, but very sparsely populated in the west. It includes: six incorporated cities and towns — Peoria, El Mirage, Glendale, Surprise, Wickenburg and Youngtown; several unincorporated places — Aguila, Morristown, Sun City, Sun City West, Waddell and Wittmann; as well as small parts of the city of Phoenix.
Priorities
The Northwest Maricopa Regional Partnership Council makes strategic investments to support the healthy development and learning of the young children in the region. The council's priorities include:
Improving the quality of child care and preschool programs
Scholarships for children to access high-quality early learning
Oral health screenings and fluoride varnishes
Supporting access to healthcare for children
Strengthening families through voluntary home visiting, family resource centers, supporting children with special needs, and parenting education
Learn more about what we fund. 
---
First Things First Staff
Christina Lyons
Regional Director, Northwest Maricopa
Wendy Sabatini
Sr. Director, Maricopa Region
Tammi Watson
Parent Awareness and Community Outreach Coordinator
Caitlyn Hollins
Administrative Assistant III
Cynthia Gandara
Administrative Assistant II - NW & SW Maricopa
Regional Office
Thunderbird Office Park
14050 N. 83rd Ave., Suite 140
Peoria, AZ 85381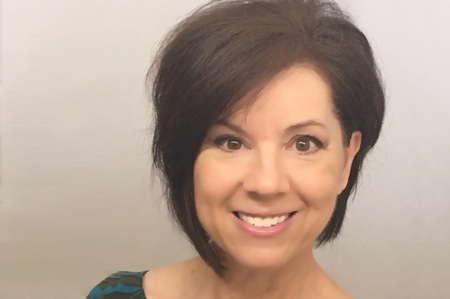 Leslie Morrison is Northwest Maricopa's 2018 Champion for Young Children
Leslie Morrison has been selected as the 2018 Northwest Maricopa First Things First Champion for Young Children.The award is given to local champions who…
Read More