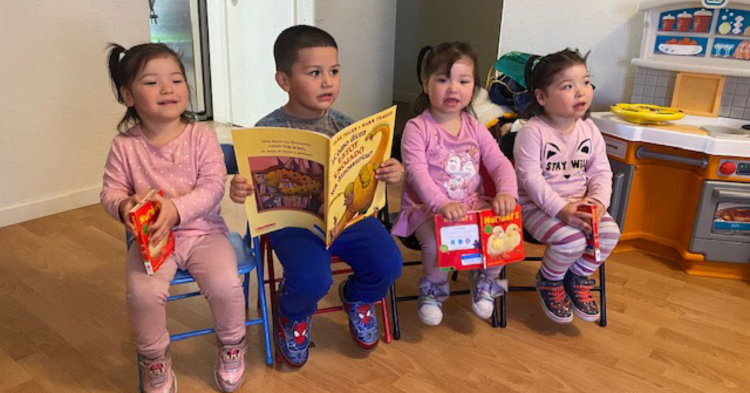 When you knock on the door at Olivia Rodriguez's house the first thing you hear is the pitter patter of lots of little feet.
Then there are some whispers and some shouting for someone to come and answer the door and reveal who is behind it. As the door opens four little faces are waiting to greet you along with Rodriguez. In today's world it is not uncommon to have grandparents helping raise their grandchildren.
However, Rodriguez is not the grandma for these little ones, she is the great-grandmother. Rodriguez or "Nana" as the littles call her, is raising her 3-year-old great-grandson and her 2-year-old triplet great-granddaughters.
Rodriguez received custody of her great-grandson at 18 months and the triplets at 8 months. While Rodriguez is not new to raising babies, the amount of services and care needed for her great-grandchildren was overwhelming.
As babies, the children suffered from malnutrition. All four children have disabilities, including physical limitations and need speech and occupational therapy. When her great-grandson began acting out terribly with anger, Rodriguez sought help.
The First Things First Northwest Maricopa Regional Partnership Council funds family resource centers to provide families with the information, services and support they need to help their children achieve their fullest potential. Family resource centers are community hubs that provide flexible, family-focused and culturally-responsive information, resources, referrals to services and parenting activities covering a wide range of topics, connecting families to the information, resources and services they need to support their child's optimal health and development.
As soon as Sherry Griffin with Benevilla Family Resource Center in Surprise spoke with Rodriguez, she knew she would sign her up for Benevilla's home visitation program. Griffin is familiar with grandparents raising grandchildren as she is one herself.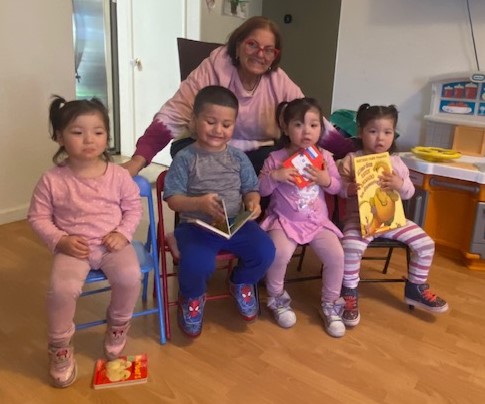 COVID-19 restrictions prevented them from meeting in-person, but Griffin was able to help assess the needs of Rodriguez and her babies to get them some needed resources. Griffin was able to provide books for the kids, diapers and some donated grocery gift cards. At Christmastime Griffin coordinated presents for the children.
Griffin became an ear and a shoulder for Rodriquez.
While life at the Rodriguez house is still chaotic, things are a little more settled. They received referrals for therapy and Rodriguez's granddaughters stepped in to help in the evening.
Her great-grandson was diagnosed with autism and is also on the spectrum. Rodriguez was able to get him a psychologist which has helped with his anger. The triplets are continuing to walk and speak better.