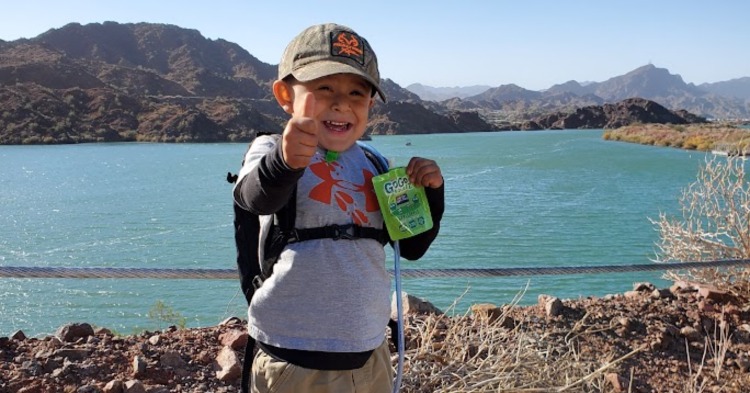 When Elvira Aspa goes for her usual run in the evening, her 5-year-old son eagerly sprints beside her for a while. In the past several months, the mother said her youngest boy's interest in physical activity definitely has grown.
"I'm just amazed at how much energy he has," said Aspa, who credits her son Ty's wanting to spend more time being active on a program for families of children up to age 5.
The Nutrition, Obesity and Physical Activity (NOPA) strategy provides education on topics that include nutrition, preparation of healthy meals with young children, and age-appropriate physical activity. The First Things First Colorado River Indian Tribes Regional Partnership Council funds the program in Parker, where Aspa's family lives.
Shawni Laffoon, who runs the program, said NOPA offers free workshops for youngsters and their parents and caregivers.
"We talk about nutrition and physical activity, and how we can be more mindful when it comes to choosing the food that we eat or how we engage in physical activity," she said.
Laffoon frequently reminds families that engaging in physical activity doesn't necessarily mean having to take up a strenuous exercise regimen. Any voluntary movement, like walking short distances, is considered physical activity, she said.
Children enrolled in the program engage in a variety of physical activity that ranges from "tummy time" that turns infants on their bellies to help boost development, to potato sack races for 5-year-olds like Ty. Children also spend time on the playground and get a nutritional snack. The program also provides kits with take-home activities for families to use when they're unable to attend the workshops.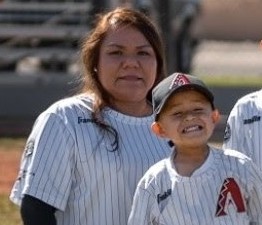 Ty and his mother have used some of the recipes included in the kits to prepare healthy meals. Cooking together turned out to be a great opportunity to educate her son about healthy food choices, Aspa said.
"With my child eating more vegetables and fruits, he learned what those vegetables and fruits can do for him, like how you get Vitamin C from oranges," she said.
Cooking also gave the mother a chance to spend one-on-one time with the youngest of her three boys. In addition to recipes, Aspa said the kits included other activities, "like doing exercises, meditation, as well as hands on activities like drawing, painting and designing your own aprons."
When he and his mother participate in the program in person, Ty's favorite activity is lifting foam weights. Her son's zest for physical activity extends to their home, where Ty spends a good amount of time being active outside, his mother said.
"He likes watering his little garden that he has, as well as jumping on the trampoline, riding his bike, or playing on his swing."
Adopting physical activity and a healthy diet early in life means that her son will have the tools he needs for continued healthy development, Aspa said.