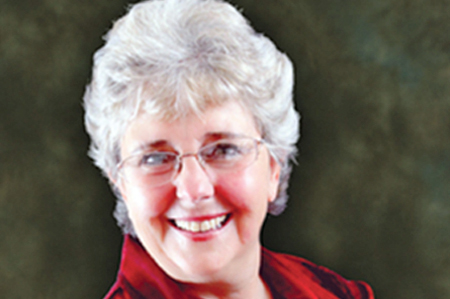 Jane Strain has been selected as the First Things First 2017 Champion for Young Children for the Cochise region.
The award is given to local champions who actively volunteer their time to raise public awareness of the importance of early childhood development and health. Champions spend a significant amount of time volunteering with FTF and building public awareness about the importance of early childhood issues.
Strain has engaged in awareness-raising efforts such as:
Speaking to state representatives and local elected officials about early childhood development and health topics.
Sending emails that engage the entire community and serves as an overall general advocate for young children and their families in Cochise County.
Organizing activities and handout FTF material wherever she goes. She is a tireless advocate for children and will speak about early care and education at events and within her circles.
Volunteering to help host an FTF-information table at local sponsored events.
We recently caught up with Strain, who is always busy volunteering her time. ​
---
Question: Why do you feel early childhood development and health is so important?
Answer: The health and welfare of young children is fundamental to our society. The families responsible for our youngest children well-being, education and health are doing the most important work in our society. The future of our well-being is held in the hands, hearts and minds of young children. There can be no higher purpose.
Q: What caused you to get involved in efforts to increase public awareness in early childhood issues?
A: During my 21 years as an active duty U.S. Army officer, I was appalled by the unacceptable quality child care options. While stationed in Germany, I hired a nanny. Returning to the states, I found quality child care options almost non-existent. After I retired, I determined that if I ever was in the position to help parents find high quality, safe, healthy and parent-friendly child care I would get involved. I found First Things First the way to do that.
Q: Why do you feel building awareness in early childhood and developmental health is so important for families and communities?
A: The entire family benefits from the improved oral health and healthy food choices their young children learn in a high-quality child care center. Learning opportunities focused on activities such as pleasant story time, singing, playing interactive games, pretend play, art projects and outside play benefit the young child which, in turn, benefits the family. As the family is enriched by a robust early childhood learning and healthy experience, these habits become a natural fabric of the family. Families who have been exposed to the brain development science will appreciate developmental stages.
Q: How have you seen awareness for the early years change in your community?
A: Yes, in very subtle ways. Parents have become more discerning in vetting child care options. Safety, health and learning environments have become considerations in addition to basic finances. The business community has become aware of the employee's reliability and performance due to stable quality child care solutions. The connection between an employee's productivity and the best child care available needs to be made stronger. Partnerships leading to community collaborations that engage folks across diverse groups will help the entire community understand the importance of the early years in a child's live.
Q: How do you suggest other people in your community get involved?
A: Folks need to be informed about the importance of the early years. With this awareness, folks could volunteer to become a court-appointed special advocate, read to children in school settings, and volunteer at local library in reading programs. Other avenues could be serving on their local First Things First council, writing letters to the editor addressing young children issues, and ensuring their vote counts for young children. Statewide organizations such as Expect More Arizona can provide valuable advocacy opportunities for all of us.​