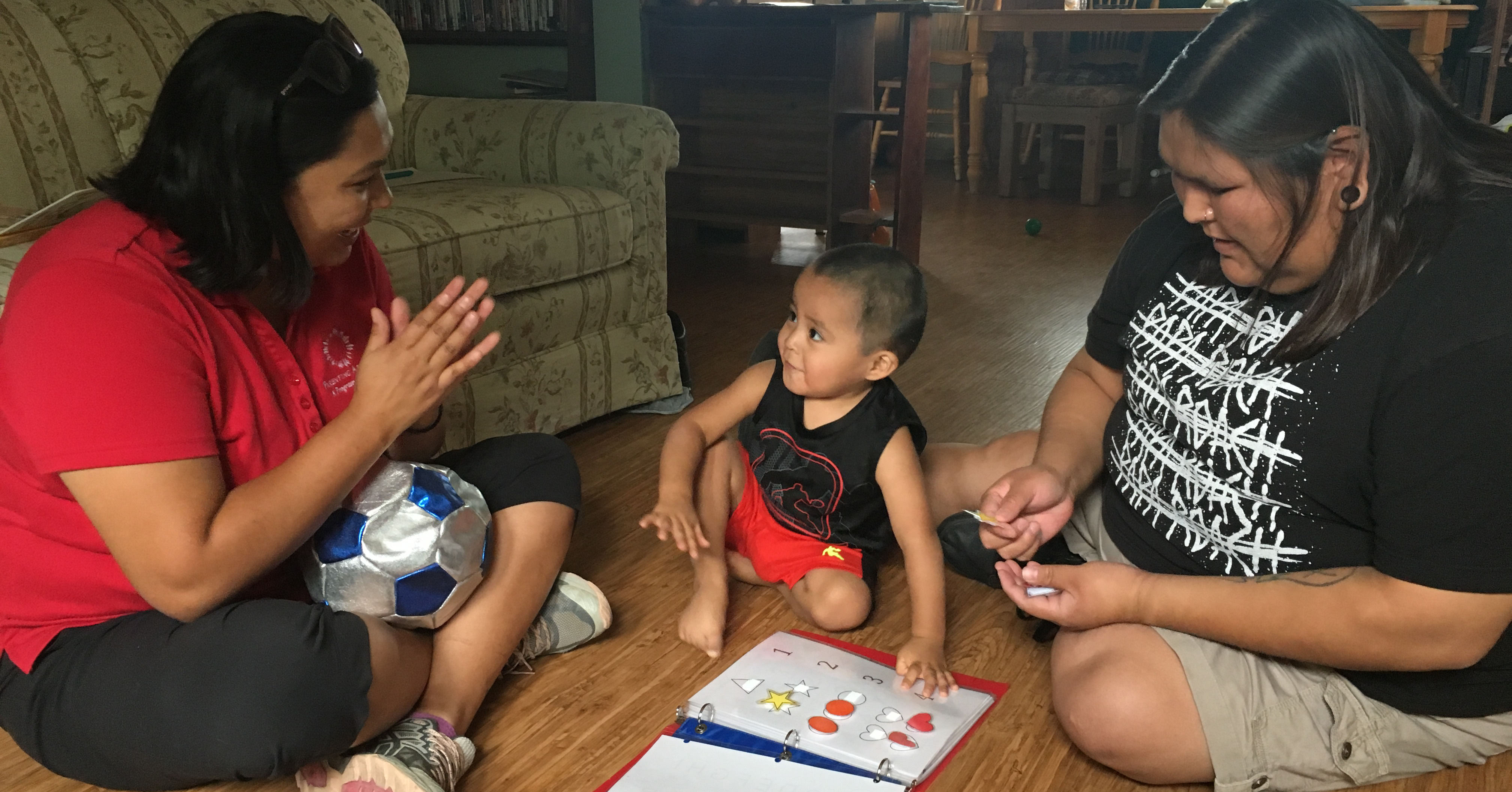 LeeAnn Sherman had no idea what she was doing when she took on the role of caregiver to her baby nephew, Mason. Sherman had never been a mother, but now she was caring for a 3-month-old baby. Sherman was at a Bashas' grocery store when she stopped to look at the bulletin board covered with flyers about programs and events in Hopi. That's when she saw a flyer for Parents as Teachers.
The home visitation program, which is funded by the First Things First Coconino Region, provides at-home visits for families of young children. The primary caregiver, who is typically a parent, but could also be a grandparent or another adult identified as a primary caregiver, receives regular in-home visits from a trained professional who provides parenting information, models ways to support healthy development and shares connections to other community resources.

"I was so relieved to see that something like this existed, because I didn't know anything about raising a child," Sherman said. As soon as she got home, she called and got connected with Alyssa Fredericks, the Parents as Teachers home visitor for the Hopi community.
The first time Fredericks went to Sherman's house for a visit, Sherman said she immediately felt a sense of relief.
"My mom was there, too. She has experience raising children, but she saw this as a chance to relearn all the healthy ways to raise a child," Sherman said.
The coach and caregiver soon got to work in identifying developmental milestones to accurately track his healthy development. Before she enrolled in the program, Sherman didn't know what developmental milestones were. Now, Mason, who is almost 2, is meeting and exceeding all his milestones for his age.
"Because of the activities LeeAnn and I have created together, Mason is well above the grade on socialemotional intelligence," Fredericks said. "He can match a cut out of an emoji and pair it with the expression in an activity book."
For Sherman, a favorite part of the program are the community events called Group Connects, where her parent coach connects her to other caregivers who are going through similar experiences. It helps Mason get social experience and helps Sherman feel supported by her community.
The past two years of Mason's life have seen his biological parents come in and out of his life. Recently, Mason's mother passed away and that sparked something in his father, Leonard. He now participates in the home visits with Sherman.
"He's here now and all we've ever wanted was for Mason to have his dad," Sherman said. "I think having Alyssa's ongoing support is a big reason why Leonard decided to be in his child's life."