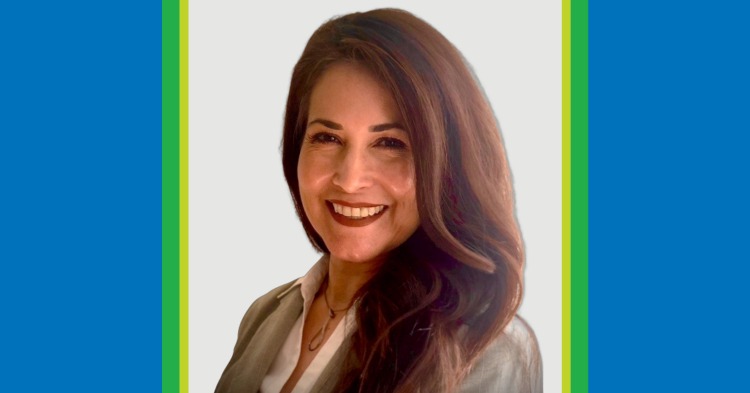 Ana Bribiesca has been selected as the 2021 First Things First Yuma Region Champion for Young Children.
The award is given to local champions who actively volunteer their time to raise public awareness of the importance of early childhood development and health. Champions spend a significant amount of time volunteering with FTF and building public awareness about the importance of early childhood issues.
Bribiesca is an Early Literacy and Early Childhood Professional Development Program Coordinator for Arizona PBS in Yuma County. She has become well known throughout Yuma County as an active, strong advocate for early childhood awareness and sharing the importance of early childhood with the families of Yuma County. 
She also shares FTF's role in providing services to the Yuma community and the broad advocacy role FTF has taken during the years to work toward total inclusion of the early childhood community and the various school districts within Yuma County.
We recently caught up with Bribiesca.
Question: Why do you feel early childhood development and health is so important?
Answer: Early childhood development and health compliments each other in the growth of a child. It is critical for a child to have a healthy body to develop a healthy brain. Children who have a healthy development can learn to socialize, connect and explore the world around them and in return they become stable, responsible, caring healthy adults.
 As a professional in the early childhood field, I know the benefit of providing early childhood and health services to all children. When children are developing in a healthy, safe, nurtured and educational environment they thrive to become great leaders to our communities.
Question: How do you suggest other people in your community get involved?
Answer: There are many ways to get involved, connect with local agencies and organizations that need volunteers to reach the families they serve. Use social media to learn about opportunities to volunteer, to be aware and how to get involved. Children are the future of the communities, states, nations and the world. We all have a shared responsibility to make our children a priority, support their safety, health and well-being.