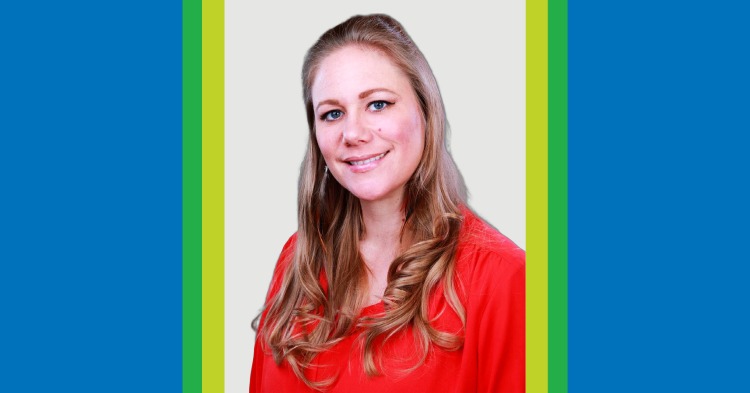 Allison Hephner has been selected as the 2021 First Things First Navajo/Apache region Champion for Young Children.
The award is given to local champions who actively volunteer their time to raise public awareness of the importance of early childhood development and health. Champions spend a significant amount of time volunteering with FTF and building public awareness about the importance of early childhood issues.
Hephner, who is the Director of Community Project Management Services AZ, organized the White Mountain Autism Foundation Halloween event. She included First Things First as a trusted partner to address oral health within this event. One of the FTF Navajo/Apache Regional Council's priority areas of concern is oral health, so FTF distributed infant/toddler health kits as the trick or treat item. At the event, Hephner also encouraged to parents make good oral health decisions for their children, especially birth to age 5, and especially after eating sweets. She encouraged them to visit the FTF table for resources around birth to age 5 oral health.
In addition, Hephner pulled together partners to help organize food box donations for families in the region who have limited option to feed their families during these challenging times. When families were identified to have young children, they were give FTF parenting information, Birth to Five Helpline magnets, books and bookmarks.
We recently caught up with Hephner.
Question: Why do you feel early childhood development and health is important?
Answer: It's foundational. It creates the platform that is necessary for a child to achieve good health and quality of life. It the single most critical step to develop a strong, safe and healthy community.
Question: How do you suggest other people in your community get involved?
Answer: ADVOCATE! Advocate for quality childcare in your communities. Do what you can as a business owner, agency, organization, resident to support every child from infant to kindergarten to ensure access to quality childcare. Provide it as a benefit, partner with your early childhood agencies, write to your legislators, vote yes on anything supporting quality childhood development, etc. It takes a village to raise strong, independent, children who are loved.