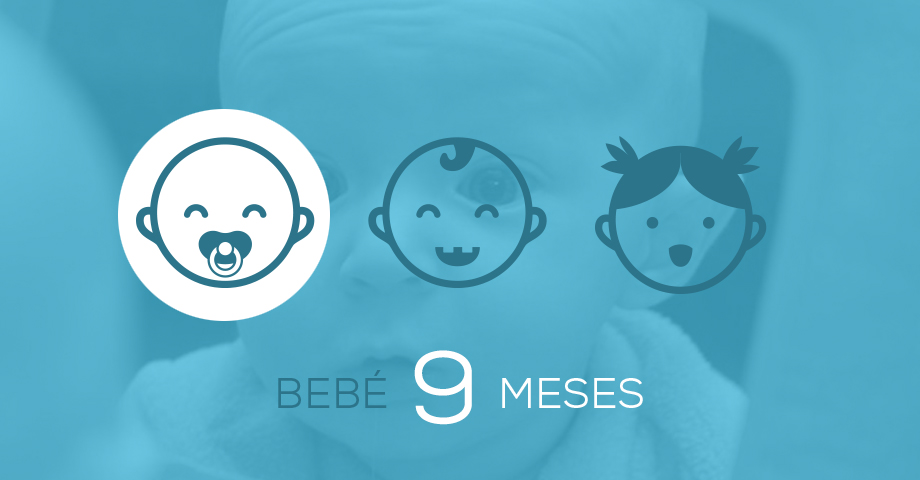 La manera en que su hijo juega, aprende, habla y actúa nos ofrece pistas importantes sobre cómo se está desarrollando. Los indicadores del desarrollo son las cosas que la mayoría de los niños (75% o más) pueden hacer a una edad determinada.
Marque los indicadores del desarrollo que puede ver en su hijo justo antes de cumplir 10 meses. En cada visita médica de su hijo, lleve esta información y hable con el pediatra sobre los indicadores que su hijo alcanzó y cuáles son los que debería alcanzar a continuación.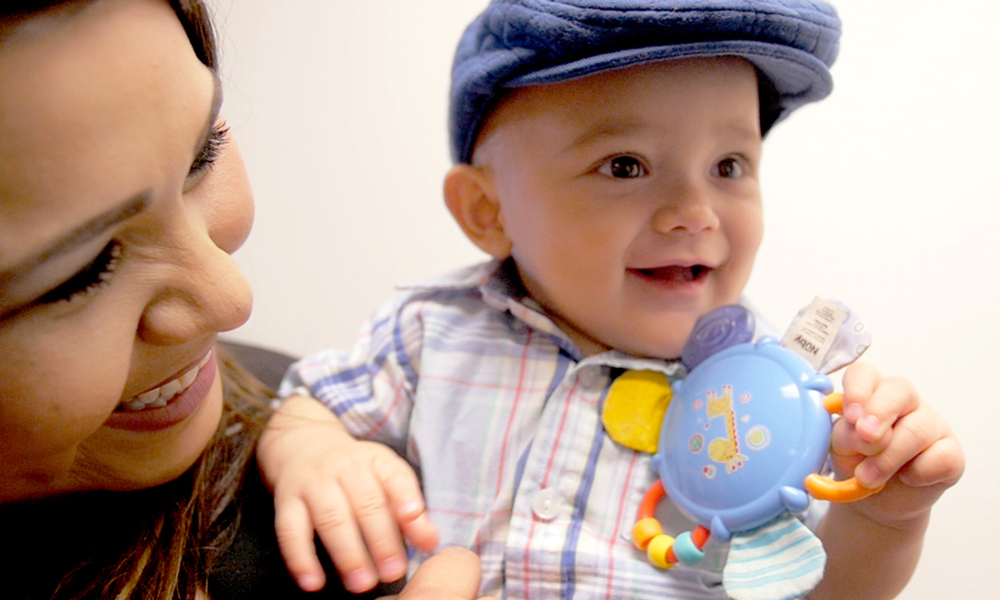 ¿Qué hacen los bebés a esta edad?
En las áreas social y emocional
Es tímido, inseguro o se muestra asustado alrededor de extraños
Muestra varias expresiones faciales (contento, triste, enojado y sorprendido)
Lo mira cuando usted lo llama por su nombre
Reacciona cuando usted se va (lo busca con la mirada, estira los brazos hacia usted o llora)
Sonríe o se ríe cuando usted juega a "¿Dónde está el bebé? ¡Aquí está!" (peek-a-boo)
En las áreas del habla y la comunicación
Hace sonidos diferentes como "mamamama" y "babababa"
Levanta los brazos para que lo alcen
En el área cognitiva (aprendizaje, razonamiento, resolución de problemas)
Busca objetos cuando estos caen donde no se pueden ver (como su cuchara o juguete)
Golpea un objeto contra otro
En las áreas motora y de desarrollo físico
Se sienta sin ayuda de nadie
Se sienta sin apoyo
Usa los dedos para acercar la comida hacia él
Pasa objetos de una mano a la otra
A los 9 Meses: Más Independencia
Los videos de Sparks están diseñados para brindar información importante de comportamiento, desarrollo, nutrición, seguridad y preguntas médicas comunes. Para obtener más videos come este, envié SPARKS al 1-844-650-1210 o visite www.sparksvideoseries.com para obtener más información.
La serie de videos para padres de Sparks fue creada por The Mount Sinai Parenting Center en colaboración con ZERO TO THREE y Brazelton Touchpoints Center con la ayuda de expertos a través del país.
---
Otras Cosas Importantes para Decirle al Mèdico

¿Qué es lo que más disfruta hacer usted con su bebé?
¿Cuáles son algunas cosas que su bebé disfruta hacer o que hace bien?
¿Hay algo que su bebé hace o que no hace y que le preocupa?
¿Ha perdido su bebé alguna habilidad que antes tenía?
¿Nació su bebé prematuro o tiene alguna necesidad especial de atención médica?
---
Usted conoce a su bebé mejor que nadie.
Si su hijo no está alcanzando los indicadores del desarrollo, si ha perdido destrezas que antes tenía, o si usted está preocupado por algo más, no espere. Reaccione pronto. Hable con el médico de su hijo, comparta sus preocupaciones y pregunte sobre las pruebas del desarrollo. La Academia Estadounidense de Pediatría recomienda que los niños sean evaluados para ver cómo va su desarrollo en general usando herramientas estandarizadas y validadas a los 9, 18 y 24 o 30 meses de edad, y para detectar si tienen autismo a los 18 y a los 24 meses o en cualquier momento en que el padre, la madre o un proveedor tenga alguna preocupación.
Si usted o el médico siguen preocupados:
pida una remisión a un especialista y,
llame al programa de intervención temprana de su estado o territorio para saber si su bebé puede recibir servicios para ayudarlo. Obtenga más información y averigüe el número telefónico en cdc.gov/IntervenciónTemprana.
Para obtener más información sobre cómo ayudar a su bebé, visite cdc.gov/Preocupado.
---
Ayude a su bebé a aprender y a desarrollarse