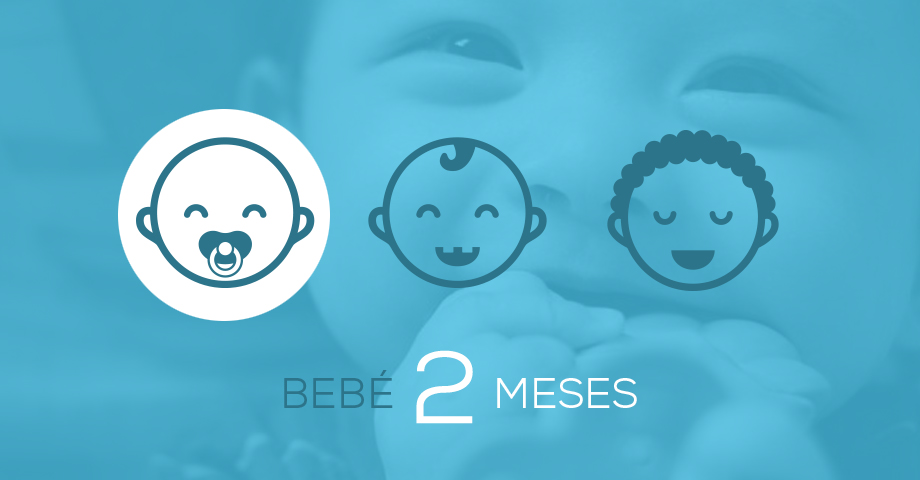 La manera en que su hijo juega, aprende, habla y actúa nos ofrece pistas importantes sobre cómo se está desarrollando. Los indicadores del desarrollo son las cosas que la mayoría de los niños (75% o más) pueden hacer a una edad determinada.
Marque los indicadores del desarrollo que puede ver en su hijo justo antes de cumplir 3 meses. En cada visita médica de su hijo, lleve esta información y hable con el pediatra sobre los indicadores que su hijo alcanzó y cuáles son los que debería alcanzar a continuación.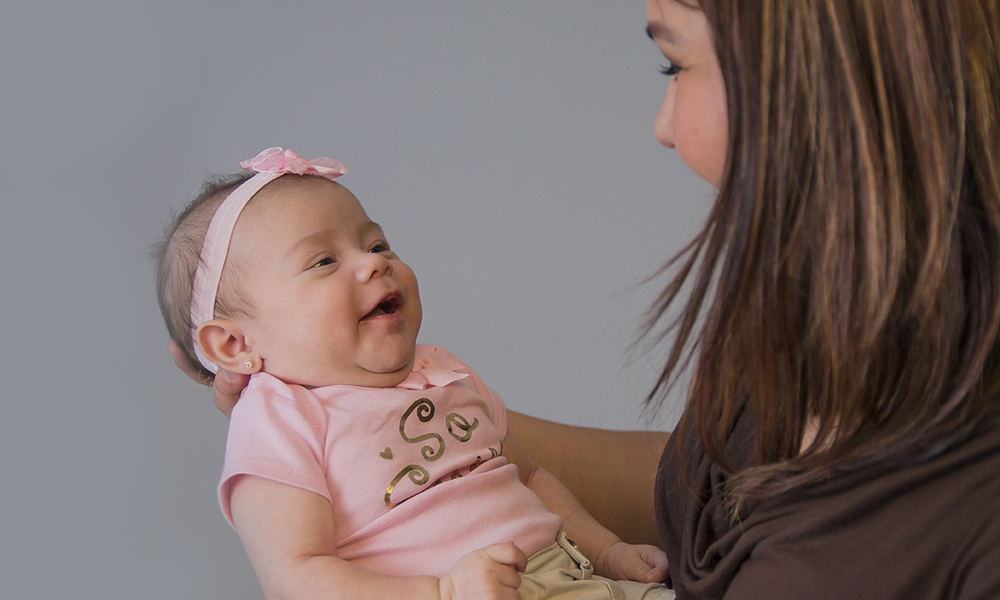 ¿Qué hacen los bebés a esta edad?
En las áreas social y emocional
Se calma cuando le hablan o lo alzan
Lo mira a la cara
Parece estar feliz cuando usted se le acerca
Sonríe cuando usted le habla o le sonríe
En las áreas del habla y la comunicación
Hace sonidos como "agú", "aahh"
Reacciona a los sonidos fuertes
En el área cognitiva (aprendizaje, razonamiento, resolución de problemas)
Lo observa mientras usted se mueve
Fija la vista en un juguete por varios segundos
En las áreas motora y de desarrollo físico
Mantiene la cabeza alzada cuando está boca abajo
Mueve ambos brazos y piernas
Abre las manos brevemente
A los 2 Meses: Llegando a Conocer a su Bebé
Los videos de Sparks están diseñados para brindar información importante de comportamiento, desarrollo, nutrición, seguridad y preguntas médicas comunes. Para obtener más videos come este, envié SPARKS al 1-844-650-1210 o visite www.sparksvideoseries.com para obtener más información.
La serie de videos para padres de Sparks fue creada por The Mount Sinai Parenting Center en colaboración con ZERO TO THREE y Brazelton Touchpoints Center con la ayuda de expertos a través del país.
---
Otras Cosas Importantes para Decirle al Mèdico

¿Qué es lo que más disfruta hacer usted con su bebé?
¿Cuáles son algunas cosas que su bebé disfruta hacer o que hace bien?
¿Hay algo que su bebé hace o que no hace y que le preocupa?
¿Ha perdido su bebé alguna habilidad que antes tenía?
¿Nació su bebé prematuro o tiene alguna necesidad especial de atención médica?
---
Usted conoce a su bebé mejor que nadie.
Si su bebé no está alcanzando los indicadores del desarrollo, si ha perdido destrezas que antes tenía, o si usted está preocupado por algo más, no espere. Reaccione pronto. Hable con el médico de su bebé, comparta sus preocupaciones y pregunte sobre las pruebas del desarrollo.
Si usted o el médico siguen preocupados:
pida una remisión a un especialista y,
llame al programa de intervención temprana de su estado o territorio para saber si su bebé puede recibir servicios para ayudarlo. Obtenga más información y averigüe el número telefónico en cdc.gov/IntervenciónTemprana.
Para obtener más información sobre cómo ayudar a su bebé, visite cdc.gov/Preocupado.
---
Ayude a su bebé a aprender y a desarrollarse