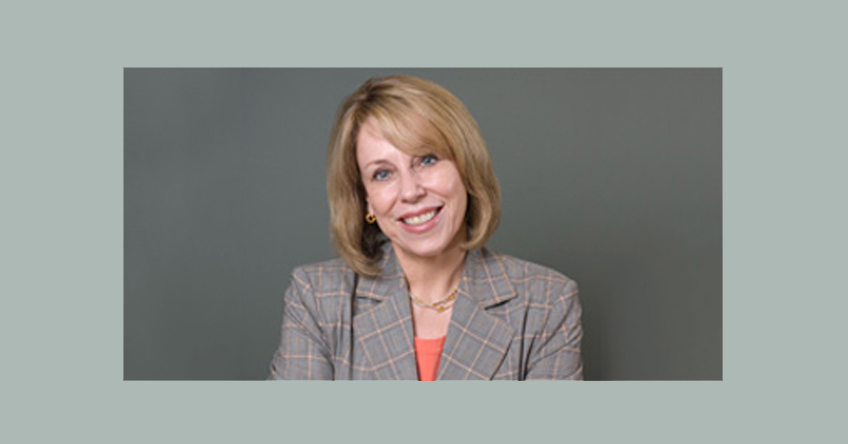 PHOENIX – (July 19, 2016) First Things First is pleased to welcome Nadine Mathis Basha as the new Chair of its statewide Board.
She succeeds Janice Decker, whose term ended in June. Created by voter initiative in 2006, First Things First has since provided programs to strengthen families, improve the quality of early learning, and promote preventive health for thousands of young children statewide. CEO Sam Leyvas lauded the appointment of Mathis Basha, who brings more than three decades of experience to her FTF Board leadership.
"As an early learning expert and seasoned policymaker, Nadine knows the early years play a crucial role in a child's future success," Leyvas said. "She understands how crucial it is that everyone do their part to support young children's health and learning, and is keenly aware of what Arizonans expected when they chose to invest in early childhood through First Things First."
Mathis Basha has served as a classroom teacher, small business owner, and member and past president of the Arizona State Board of Education. She was one of the authors of the 2006 citizens' initiative that created First Things First, and served as the organization's founding chair from 2007 to 2009. Mathis Basha is currently serving her second term on the FTF Board, most recently reappointed by Governor Jan Brewer in 2012. She holds a bachelor's degree in Elementary Education and a Master's degree in Early Childhood Education. She also holds honorary doctorates in Education from Northern Arizona University and Humanities from the University of Arizona.
Gerald Szostak, who was recently appointed to the Board by Governor Doug Ducey and serves as Executive Director of the Boys & Girls Club of Central Arizona, said he and fellow Board members often look to Mathis Basha for her expertise and leadership.
"As a relatively new member, I greatly appreciate Nadine's keen understanding of early childhood development and health, her in-depth knowledge of the statutes that created First Things First, and her absolute commitment to transparency and accountability in all we do," Szostak said.
Mathis Basha said she was honored that her colleagues unanimously selected her to lead the Board.
"This is a very exciting time for First Things First; the programs and initiatives that we have developed are having a real impact on children's health and learning. At the same time, there is a growing national conversation – from policymakers on both sides of the aisle – about the importance of supporting children's education starting at birth," Basha said. "Public opinion poll after poll demonstrates that early childhood is a priority for Arizonans and Americans. I'm looking forward to engaging the leadership in our communities – business leaders, faith representatives and policymakers at all levels – on how we work together to leverage Arizona's successes and expand opportunities for all of our youngest children to arrive at kindergarten prepared to be successful."
###
About First Things First – First Things First is a voter-created, statewide organization that funds early education and health programs to help kids be successful once they enter kindergarten. Decisions about how those funds are spent are made by local councils staffed by community volunteers. To learn more, please visit firstthingsfirst.org.