You can help keep your child from getting hurt by watching him carefully and making your home safe for him to play and explore. Know where your child is at all times. Make sure relatives and others who care for your child also follow these safety tips.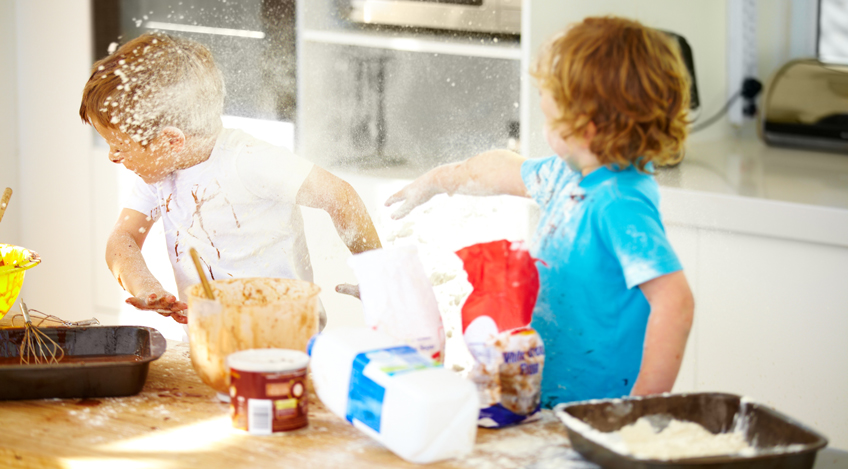 Never Leave Small Children Alone in the Kitchen
Turn pot handles to the back of the stove.
Keep your child away from the stove when you cook.
Keep knives and other sharp utensils away from the edge of the counter.
Be careful with ironing boards and irons. Children can tip them over and get burned.
Put cleaning supplies, chemicals and appliances in cabinets with safety latches.
Empty buckets right away. A child can drown in a bucket.
---
Never Leave Small Children Alone in the Bathroom
Keep a childproof knob on the door.
Keep medicines, scissors, razors and personal care products in cabinets with safety latches. Keep medicines in their childproof bottles.
To prevent burns, set the water heater at 120°F and test the water with the inside of your wrist or a thermometer.
Use slip-proof mats inside and outside the tub.
Always drain the tub. Keep the toilet lid closed. A child can drown in a few inches of water.
Unplug appliances and keep them out of reach so your child cannot pull them into the water.
Stay with your child while he is in the bath.
---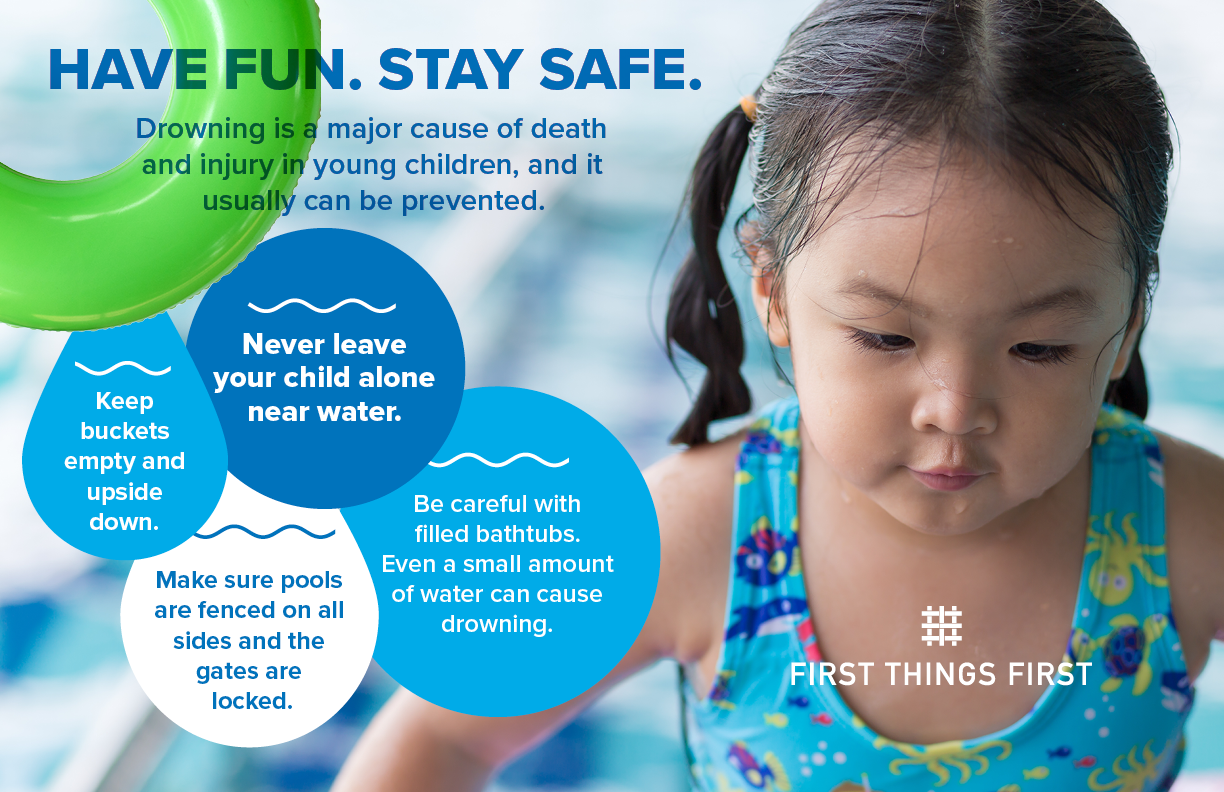 ---
THINGS YOU CAN DO
Keep Your Home Safe
Put in smoke alarms and check them often.
Teach your toddler not to touch things that can be hot, like stoves, heaters, fires, barbecues and matches.
Keep small objects, sharp tools, balloons and plastic bags out of your child's reach.
Keep houseplants out of reach—many are poisonous.
For more tips, see Safe Kids USA.
Car Safety
Arizona law says that children ages 2 to 5 must be in the back seat in car seats.
The law also says that children must be in booster seats from age 5 until they are 8 years old or at least 4'9″ tall. To learn more, see Safe Kids USA or Healthy Children.
Children should ride in the back seat with a seatbelt until age 13.
Never leave children alone in a car. The air inside can heat up quickly and a child can die. And children can play with the gears or brakes and make the car move. See Safercar.gov for more information.
Gun Safety
The safest home is one without a gun. If you do have a gun, lock the unloaded gun in one place and the ammunition somewhere else. Use a safety lock on the gun. Teach your child never to play with guns. Ask if there are guns at the homes your child visits.
Water Safety
Drowning is a major cause of death and injury in young children. This is especially true in places like Arizona, where there are a lot of swimming pools. Never leave your child alone near water. Make sure pools are fenced on all sides and the gates are locked. Keep buckets empty and upside down. For information about water safety, contact the Drowning Prevention Coalition of Arizona.
The First Things First Parent Kit was developed in partnership with Health Research for Action/UC Berkeley. © 2018 The Regents of the University of California. Additional video, graphic and other content © 2018 First Things First. All rights reserved.