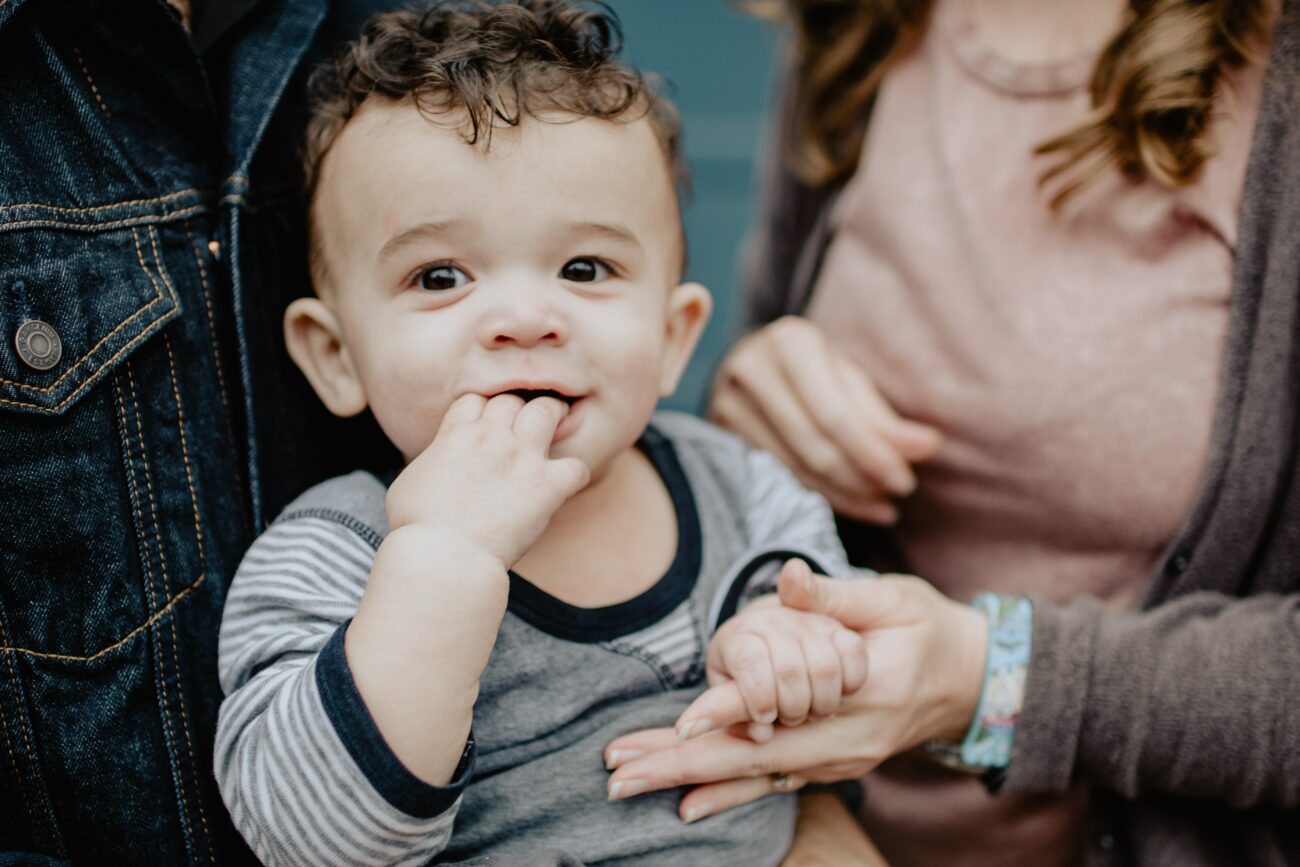 Parenting is hard. Even with the support of a loving partner or spouse, all parents have days when they feel overwhelmed and stressed. 
Co-parenting is hard, too, with its own unique challenges. The term describes two parents sharing the responsibility of raising their child, though they are no longer partners in a relationship. With more than 400,000 kids under 5 living in Arizona, it's safe to say that upwards of 120,000 young children and families are navigating co-parenting situations in our state, according to 2020 Census data.
Co-parenting is a unique journey for every family. But, there's no need to fear. By keeping the child's needs at the forefront, parents can support their little one's healthy development and create a new normal that nurtures the whole child.
"Let's change the narrative," said Katherine Willard, senior director for Family Support and Literacy at First Things First. "Although we know this is tough, you can get through it and raise wonderful, happy, thriving children."
Child-centered Co-parenting: the Three C's
Cooperation, consistency and communication are three keys to healthy co-parenting, according to early childhood expert Liz Santiago, program director of the United Way of Pinal County's Family, Friend and Neighbor program. 
"Especially in situations where two people once were together, adults have a lot of big feelings," Santiago said. "It's important to remember that the child comes first."  
Cooperation
As a parent, you will always be connected in some way to your child's other parent. That's why it's best to make the decision to cooperate with one another sooner rather than later. 
Cooperation looks like keeping your promises, doing what you say you're going to do when you're going to do it and committing to working with your child's other parent and not against them. 
Drop offs and transitions can be a great way to put this into practice.
Instead of picking your child up from their co-parents house, Willard recommends having that parent drop them off. This is a subtle adjustment that can make a huge difference in your child's perspective.
"This creates a common ground between both parents," Willard said. "If I'm dropping off, and he's dropping off, it's never 'I'm going to pick up and take them away' from any activity," she explained. 
This may not always be possible, so another alternative is meeting at a neutral location. Even in this situation, parents can use the "drop off" approach. When you meet at a neutral location, one parent can walk the child to the other parent's car to drop them off. That way, the child goes from love to love and never feels like they're being taken away. 
Consistency 
One challenge for children in co-parenting situations is having to figure out how to live in two separate homes, situations and conditions. 
"Young children thrive off of routines," Willard said. 
Creating regular routines helps children know what to expect and that helps them feel stable and gives them a sense of control.
"If I was sitting here right now and I didn't know who was going to pick me up, where I was going and who I was going with, I would have anxiety. I wouldn't know what was happening next in my life," Santiago said. 
She recommends making sure that children always have these questions answered:
Where am I going next? 

Who am I going with next? 

When will I see my other parent again? 
You can also create consistency by having your child's favorite book at both homes and allowing their comfort object to travel with them from home to home. 
Bedtime routines are another great place to start. Finding ways to create a similar series of events before bed, like your little one getting a bath, reading a book, and then heading to sleep, helps them know what's coming next and comforts them with a sense of stability and consistency. 
Communication
Regularly communicating with your co-parent, child and child's caregivers helps ensure everyone is on the same page and has the information they need to support the child. 
Talk to your co-parent to understand what they're seeing when your child is at their house. Share information with them about things you're concerned about, things your child loves and anything else relevant to your child.

Talk to your child about their feelings

, and be sure to tell them about any changes to their routine.

Keep your child care providers and caregivers up-to-date about your child's schedule and ask about how your child is doing and any support they might need.

Don't say negative things about your little one's other parent or family in front of them. Children see their parents in themselves, so doing this can hurt your child's feelings and self-image. 
You Have What it Takes
Young children need to be nurtured and loved, have strong relationships and secure attachments with the adults in their lives, and have consistency to grow and develop into healthy, happy little ones. 
It's okay to have questions and even fears. But remember: you don't have to be perfect. What your child needs most is to know that you're there for them. Responding to them, playing with them, talking to them, and spending time with them are all ways to support their development and show them that you'll always be there. 
Learn more about positive parenting practices, and explore our Find Programs tool to find parenting resources and programs in your area.