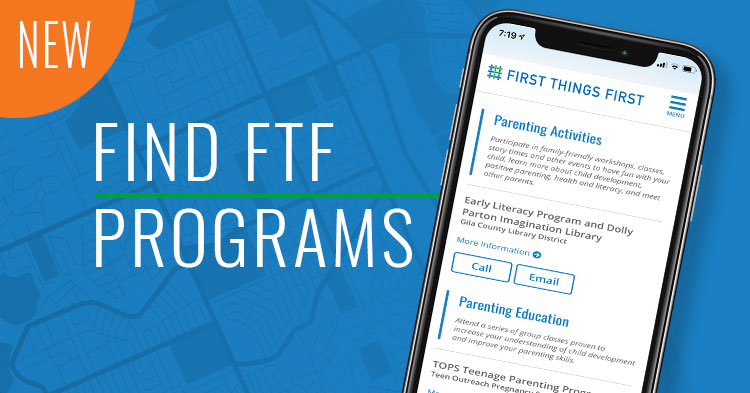 You want to do the best you can as a parent. Now a new online tool can connect you with a variety of no-cost early childhood programs in your local area to help you nurture your child's learning and healthy development.
First Things First supports programs across Arizona through grants to community organizations that provide services for young children from birth to age 5 (before kindergarten) and their families.
Our new Find Programs online tool is an easy way for parents, grandparents and other caregivers to learn about the FTF-funded programs and services available near you.
Enter your ZIP code and search for the early childhood programs that meet your needs and interests. All are offered at no cost to you.
Parenting programs include classes, workshops or one-on-one sessions with trained parent educators. There's no one right way to raise a child — and you don't have to be perfect — but learning more about child development and parenting can help you do the best you can for your baby, toddler or preschooler.
Child health & development programs include free screenings for speech, vision, hearing and development. While all children develop differently, it helps to know if they're meeting typical milestones or could use extra assistance. You can also have your child's teeth checked and protected with fluoride, and learn ways to help keep your family healthy.
First Things First also supports quality child care and preschool, and the Find Programs tool can connect you to QualityFirstAZ.com, where you can search for more than 1,000 child care centers, homes and preschool programs in Arizona that participate in Quality First. These programs are committed to improving the quality of their early learning programs in ways that help young children learn, grow and thrive.
---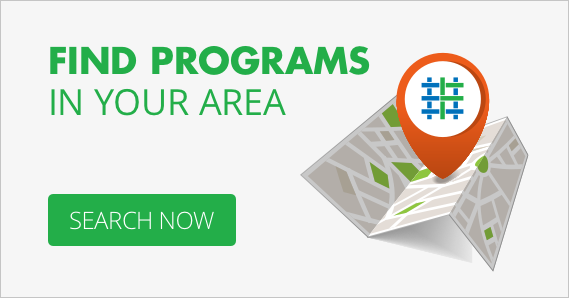 ---
Things to keep in mind
Space may be limited and eligibility requirements may apply for some programs.
Also note that the Find Programs tool lists only early childhood programs funded by First Things First. There are additional services available in Arizona — through the Arizona Department of Health Services (DHS), the Arizona Department of Economic Security (DES), Arizona's Medicaid agency (AHCCCS) and many other partners in Arizona's early childhood system.
Many of the FTF-funded programs listed in the Find Programs tool can help connect you with additional services that might be right for your family.