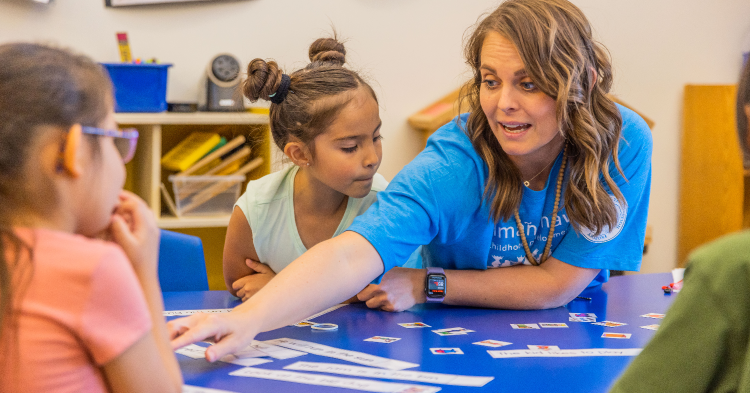 Arizona college students studying for early childhood education degrees now have an opportunity to make paying for college more affordable. 
A new contract between First Things First and the Arizona Department of Economic Security's Division of Child Care has allowed FTF to expand its early childhood college scholarship program through June 2024. 
The expansion was made possible through federal COVID relief funds dedicated to early care and education. It allows any early childhood practitioner pursuing bachelor's level coursework towards a degree in early childhood education to apply for a scholarship covering tuition, books and fees for one year.
The program offers scholarships to aspiring early childhood educators completing associate and bachelor's degrees. Previously, the scholarship program has supported only a limited number of bachelor's degrees in specific areas of the state.
This opens the early childhood college scholarships to all community colleges and universities in Arizona.
Even before the COVID-19 pandemic, the early childhood workforce was seeing significant turnover. The new education opportunities are trying to meet the challenges of employees with little or no experience in child care. 
"We have brand new people who have never been in the early childhood field before," said Ginger Sandweg, FTF senior director for early learning. "They don't come with previous training. And research says that higher education does make a difference. If you think about the early childhood field as a whole, we need teachers and we need teaching staff. But we also need knowledgeable administrators and instructors. So while I do think that a bachelor's degree sets a practitioner up for success, it also sets up our field as a pipeline to move into other roles that will eventually support the direct service practitioner." 
The federal relief money also allowed for an online Child Development Associate (CDA) credential opportunity that provides early childhood practitioners with all the online courses, which typically take about eight months to complete, and prep they need to complete a portfolio to apply for the credential. 
"We already had an interest," Sandweg said. "Providers were asking us to provide access to the online learning platform to help their employees gain the CDA credential."
In addition to the CDA pathways, the scholars also get a laptop, headset and a year of access to internet connectivity. 
"What we know about our workforce is that sometimes there are some technology challenges," Sandweg said. "They'll say, 'I can't get online or I don't have a laptop. I don't have broadband internet access.' We're trying to get them the skills and knowledge they need and support the challenges they face when doing online coursework."