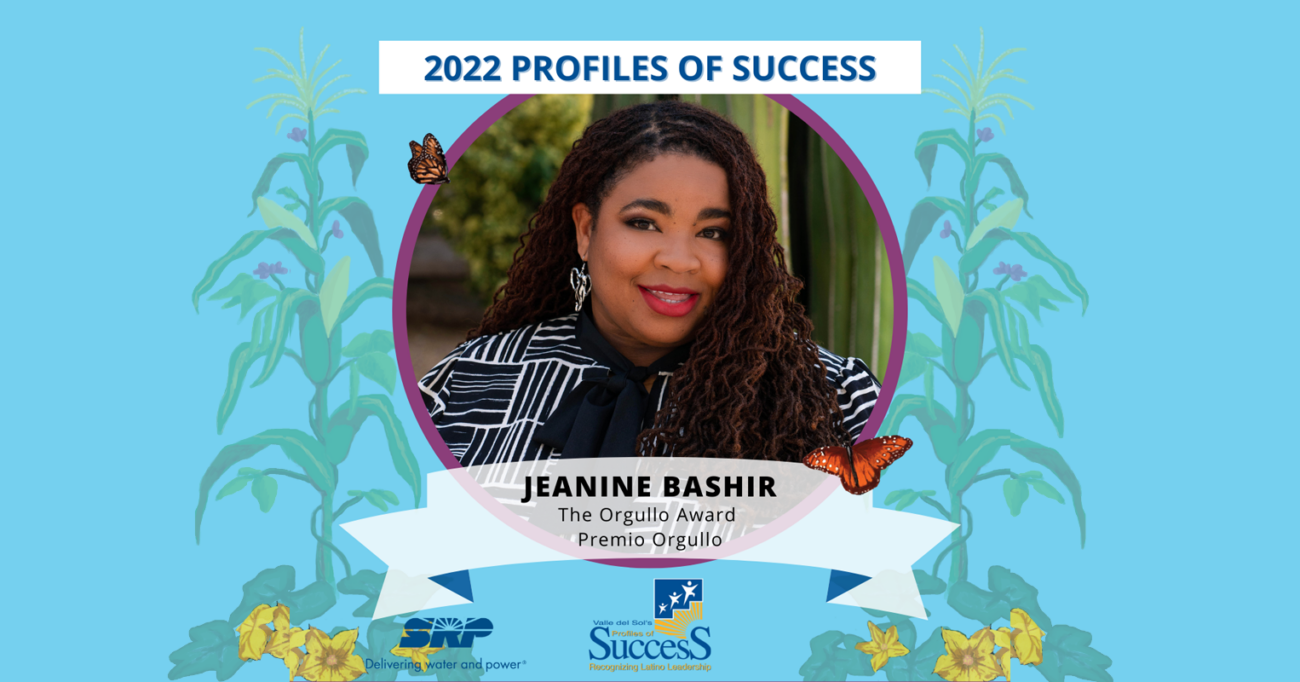 Jeanine Bashir, senior regional director for First Things First's Phoenix/Gila River Indian Community Regions, was one of eight people recently honored with a Profiles of Success award by Valle del Sol, a Phoenix-based behavioral health non-profit organization.
The Profiles of Success Hispanic Leadership Awards Celebration on Sept. 9 recognized Latino leadership throughout Arizona. The luncheon launches National Hispanic Heritage Month in Arizona. The funds raised from the luncheon go to helping thousands of men, women, children, families and the elderly through the organization's programs. Valle del Sol also provides leadership development programs throughout Arizona.
"We are thrilled to once again celebrate Latino leaders who help make a difference for our communities and for the patients served by Valle del Sol," said Carmen Heredia, Valle del Sol's CEO. "The honorees have been dedicated to making positive change in their lines of work to ensure that Arizonans can have the opportunity to thrive and lead healthy lives."
Bashir received the Orgullo Award, which is given to a person who demonstrates achievement or a track record of leadership that is deserving of recognition. Her devotion to children and women's issues has been the driving force behind her work in the community. Her professional career has included working with various organizations that serve the community and government sectors.
At FTF, Bashir leads a team that helps to build a family-centered, comprehensive, collaborative early childhood system that supports the healthy development and early learning of children from birth to age 5 within the Phoenix area and the Gila River Indian Community.
Bashir has been recognized for her work in the non-profit sector and her work on child welfare and maternal and child health issues. In 2021, she received the ATHENA Businesswoman of the Year Award in the public sector from the Phoenix Chamber of Commerce. Bashir was also honored by the State of Black Arizona as a Community Luminary and was selected to be a member of Valley Leadership's Class 35 Leadership Institute. She is in the inaugural class of the Communities for Philanthropic Justice Futures Fellowship, which builds leadership skills to transform philanthropic and social sector culture to activate racial equity and racial justice principles and practices.