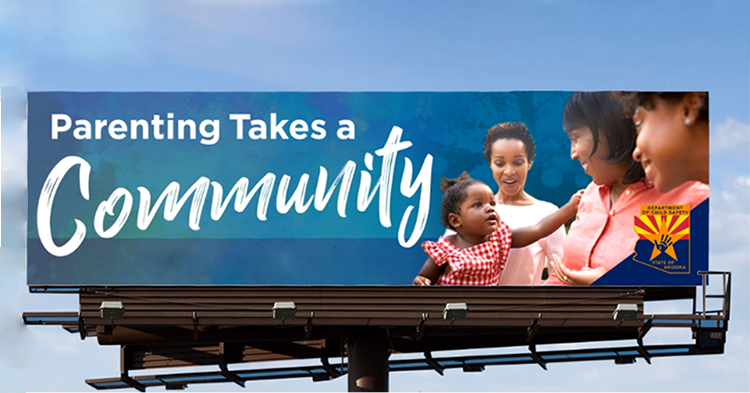 April marks National Child Abuse Prevention Month and this year, a statewide campaign will encourage all community members — even those who aren't parents — to consider their role in supporting children and their families. 
"Parenting takes a community," is the tagline of the new campaign, which will launch on April 1 and run throughout the month, said Sue Smith, statewide prevention administrator with the Arizona Department of Child Safety's Office of Prevention.
It's all about helping our state's families develop resilience to withstand stressors, since strong families build strong communities, Smith said.
"We all need to lean on each other sometimes," she said.
Since children under age 6 are the most likely to be the victims of neglect and abuse, First Things First, Arizona's early childhood agency partners with the Office of Prevention to share messages about the campaign's main focus: how to help strengthen families before there is any concern about maltreatment or involvement with the child welfare system. 
Nearly 20 years ago, the Center for the Study of Social Policy developed Strengthening Families: A Protective Factors Framework. They identified five protective factors that help families thrive and lower the risk of abuse and neglect.
The "Parenting Takes a Community" campaign will feature each of these five protective factors to help community members understand what they are and how to promote them, said Francis Pacaja, the statewide prevention coordinator for the DCS Office of Prevention.
The five Protective Factors are:
Parental Resilience – Families who are resilient are more likely to manage stress and function well when faced with challenges.
Social Connections – Positive relationships with family members, friends, neighbors, co-workers, community members, and service providers can help provide emotional, informational and spiritual support. 
Concrete Supports – Concrete support in times of need helps to ensure families receive basic necessities and help minimize stress.  
Knowledge of Parenting and Child Development. – Understanding parenting strategies and child development helps families know what to expect and how to provide what children need during each developmental phase. 
Social and Emotional Competence of Children – Positive interactions help children learn to communicate clearly, recognize and regulate their emotions and build healthy relationships.
Campaign ads — which include billboards and social media ads — will share community resources that help to build protective factors. For example, one ad includes the Birth to Five Helpline, which provides free advice and answers to the toughest parenting questions from nurses and other child development experts.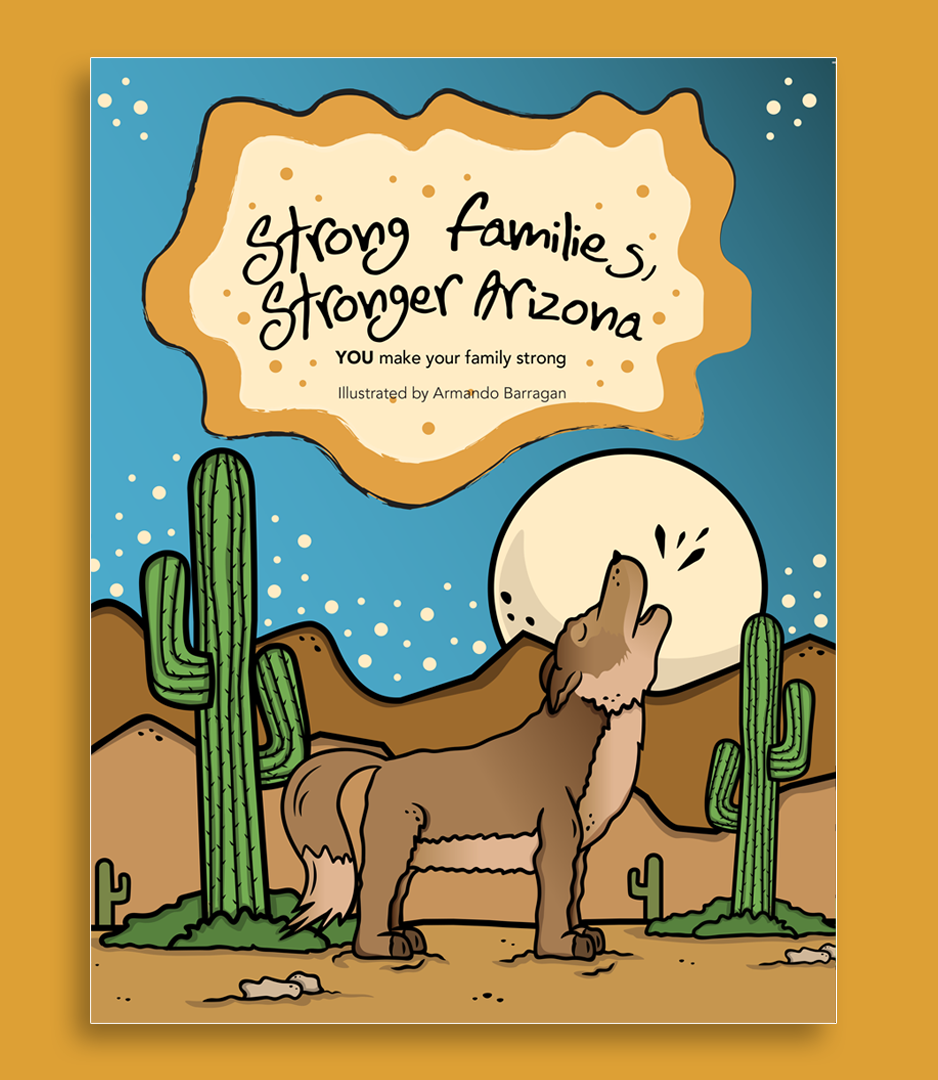 In addition, the DCS Office of Prevention will distribute, through partners across Arizona, copies of a coloring book they created to build awareness of building stronger families. The coloring pages are filled with wildlife in the Arizona desert that are used as examples to highlight the five protective factors that help strengthen families. Families can download a copy of the coloring book on the DCS Office of Prevention website.