By age 3, children get 20 baby teeth. Even though baby teeth fall out later, taking care of them now will keep your child healthy and smiling.
---
Baby teeth are important for your child's healthy development.
Your child is born with 20 little teeth growing under their gums. The first one usually appears at about 6 months. Baby teeth help your child chew and eat, speak clearly and smile with confidence. They also hold space for your child's permanent teeth. And when a baby tooth is lost too early — most often due to tooth decay — permanent teeth can come in crooked, crowded or not at all. Tooth decay (cavities) can also be painful, making it hard to speak, eat and learn.
---
Germs and sugar cause tooth decay.
Tooth decay is an infection. When germs in your child's mouth combine with sugar — which is found in many foods — it can lead to tooth decay. The longer sugary food is on a tooth, the more time germs have to grow and cause cavities.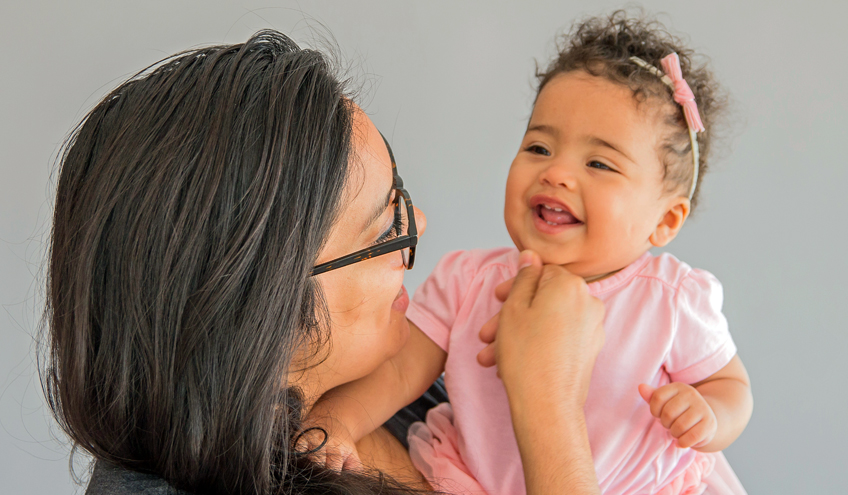 ---
Tooth decay is preventable. Here's how:

1. DON'T SHARE GERMS.
Your baby is born with no germs in their mouth, but germs are easily passed from yours to theirs — when you share spoons, food or lick their pacifier. Do your best to not put things from your mouth into your baby's mouth. And taking care of your own teeth and gums — by brushing, flossing and visiting the dentist regularly — will cut down on germs in your mouth, leaving fewer to pass on to your child.

2. LIMIT SUGAR.
Sugar is in many foods, especially sweets (candy, cookies, flavored yogurt and pudding), snacks (chips and french fries) and sweet drinks (soda, juice, teas and sports drinks). Try to serve more healthy foods and snacks and give your child more water to drink. When they're older, talk to your child about "anytime" and "sometime" foods to help them — and you — limit sugary foods that cause tooth decay.
.

3. TAKE CARE OF THEIR TEETH AT HOME.
Starting at birth, clean your baby's gums with a clean, soft washcloth after each feeding.
Once their first teeth appear (usually at about 6 months), gently brush with a soft infant toothbrush and small amount of fluoride toothpaste, about the size of a grain of rice.
From ages 1 to 3, try to brush twice a day for two minutes using a smear of fluoride toothpaste. The best times to brush are after breakfast and before bed. Starting at age 3, brush with a pea-sized amount of toothpaste.
Look at your child's teeth at least once a month. Healthy teeth should be all one color. See a dentist if you see white or brown spots or stains on your child's teeth.

4. TAKE YOUR CHILD TO REGULAR DENTAL CHECK-UPS.
Schedule your child's first dental visit when you see their first tooth or by their first birthday. Just like they need regular check-ups with their doctor, your child needs a dental check-up starting at age 1 and every year after that to prevent tooth decay and the need for much more costly dental care later. It's safe and easy, and dental visits for your child are covered if they are on AHCCCS or KidsCare.
---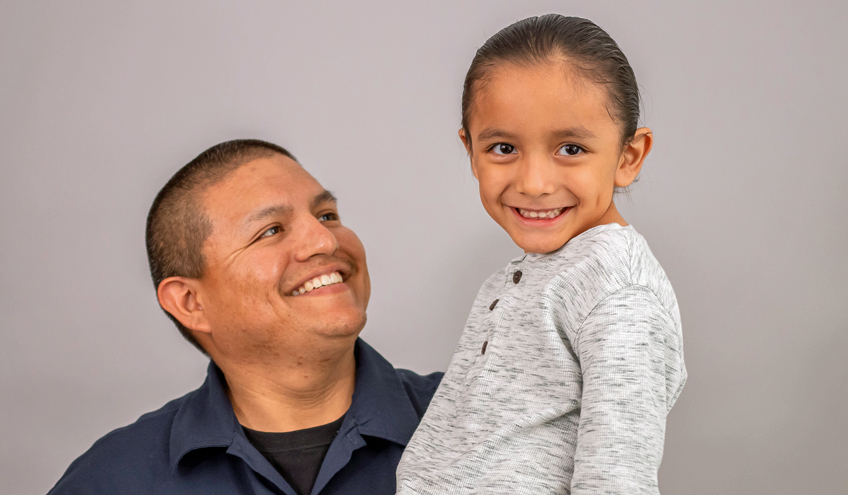 ---
The information on this page was developed through the partnership of:

ARIZONA DEPARTMENT OF HEALTH SERVICES | ARIZONA ADVISORY COUNCIL ON INDIAN HEALTH CARE 
FIRST THINGS FIRST | MARCH OF DIMES AZ | NATIVE AMERICAN CONNECTIONS