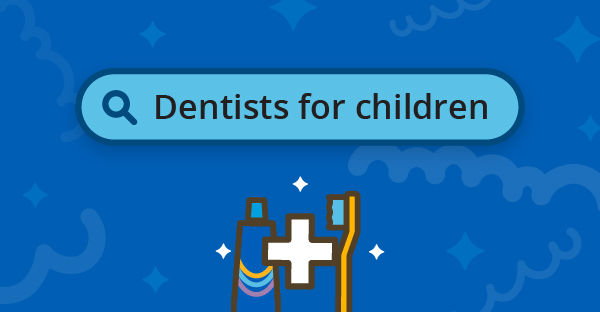 Just like your child needs regular medical check-ups with a doctor, going to the dentist every year is an important way to keep your little one healthy and smiling.
Here are answers to some common questions and how to find a dentist in your Arizona community:
Why is going to the dentist important?
Even though they fall out later, your child's baby teeth are important for their healthy development. Baby teeth help your child chew and eat, speak clearly and smile. They also hold space for their adult teeth. And tooth decay can be painful. Taking your child to the dentist for regular check-ups can prevent tooth decay and avoid bigger dental issues later.
When should I take my child to the dentist?
Try to schedule your child's first dental visit when you see their first tooth or by their first birthday. They should have a dental check-up every year to prevent tooth decay and the need for much more costly dental care later. And don't feel bad if your child is already past their first birthday and hasn't been seen by a dentist yet. Just go ahead and schedule their first appointment!
Should we go to a regular dentist or a pediatric dentist?
Young kids aren't always able to cooperate during dental exams — not because they're misbehaving, they're just little kids. Pediatric dentists are experienced in making them comfortable during dental exams and treatment. If your family already has a dentist, check with them to see if they treat young children. If not, you might want to consider a pediatric dentist. Either way, taking your child to the dentist while they're young is a positive step and can prevent more serious oral health problems from developing.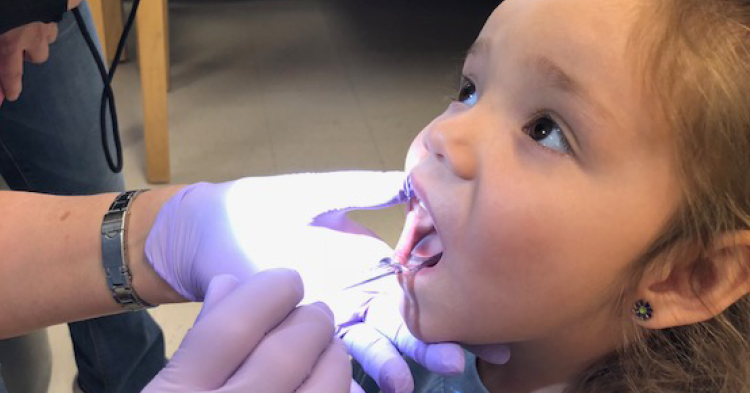 HOW TO FIND A DENTIST FOR YOUR CHILD
The first thing to consider in finding a dentist is whether or not your child is covered by dental insurance.
If you don't have dental insurance:
Find a local community health center. Community health centers offer health care services, including dental, on a sliding fee scale based on your income.
If you're a member of a tribe in Arizona, check this list of tribal dental clinics or contact your tribal health department.
Ask about finding dental care for your child at Head Start or WIC programs.
If you have health insurance, call your provider to see if dental coverage is included.
Visit the AZDHS website for more information on oral health resources.
Did you know?
If your child is on AHCCCS or KidsCare, dental check-ups are covered.
Call AHCCCS at 1-855-432-7587 to discuss your child's dental benefits and find a dentist.
To find out if you qualify for health insurance coverage through AHCCCS or KidsCare, call 1-800-377-3536 and ask for an appointment with a health care navigator.
If you have dental insurance:
Call the phone number on the back of your dental insurance card to find out if your child has an assigned dentist, a list of approved dentists covered by your plan, or if you can take them to any dentist.
If you're eligible to take your child to any dentist:
Ask your dentist if they will see your child.
If there aren't any pediatric dentists near you, find a general dentist.
Ask your child's doctor for a referral to a dentist.
To avoid extra charges, always call your insurance plan to make sure that the dentist you want to go to is covered by your insurance.
REMINDERS

Your child needs a dental check-up starting at age 1 and every year after that to prevent tooth decay and the need for much more costly dental care later.
Dental visits for your child are covered if they are on AHCCCS or KidsCare.
If you have health insurance but aren't sure if you have coverage for dental care, call them to see if dental is included.
If needed, you can get emergency dental care at your nearest emergency room.