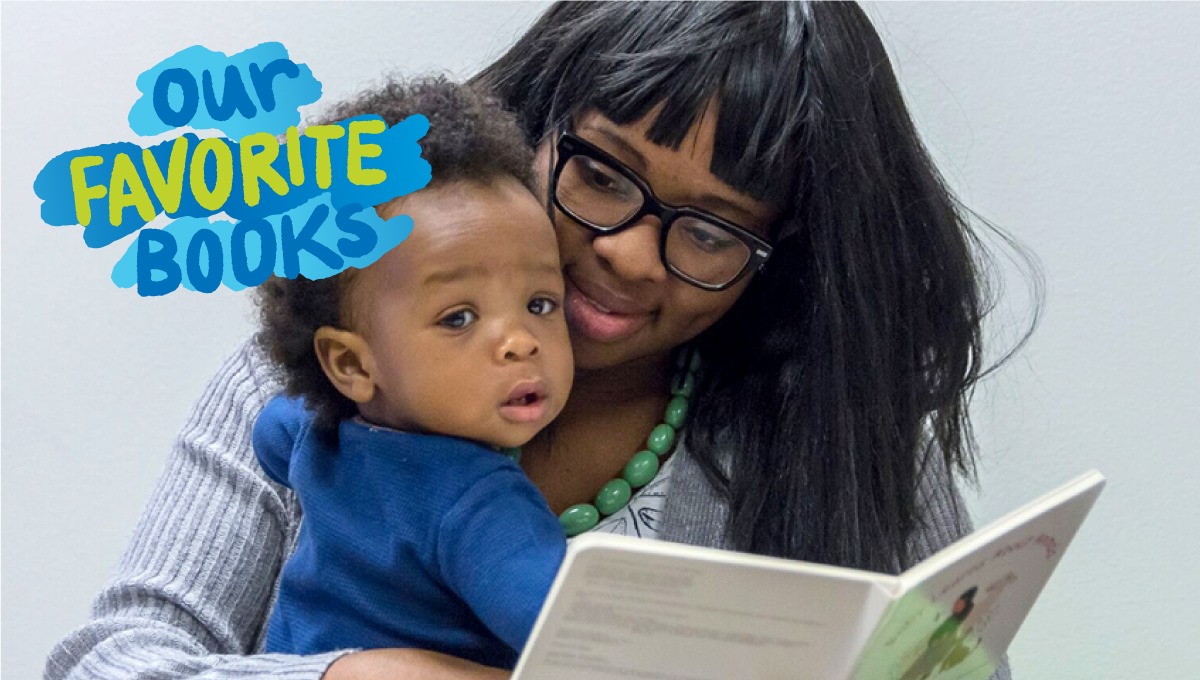 Reading books with your little one is an important way to help them develop language skills, learn new words and grow to love reading. It's also great bonding time.
Everyone has a special book they love to share with infants, toddlers and preschoolers. Look for your favorite among these recommendations from some Arizonans who know the power of children's books and reading.
---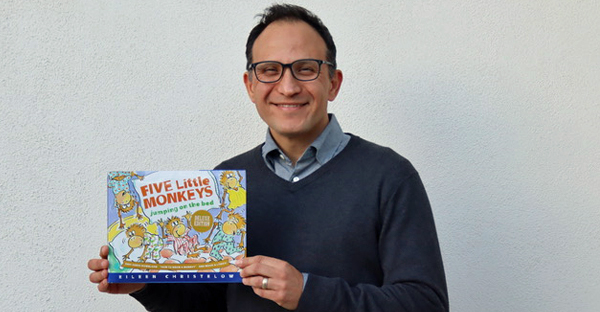 Five Little Monkeys Jumping on the Bed
Retold and illustrated by Eileen Christelow
"I believe it is so important to start reading with your children as early as possible. We all know the song, Five Little Monkeys, but this book and illustrations bring it to life. We had fun as a family reading this book, and those moments are the cornerstone to what I believe will be a lifetime love for reading in my children."
Jason Vargas, MD FAAP
President, Arizona Chapter of American Academy of Pediatrics
---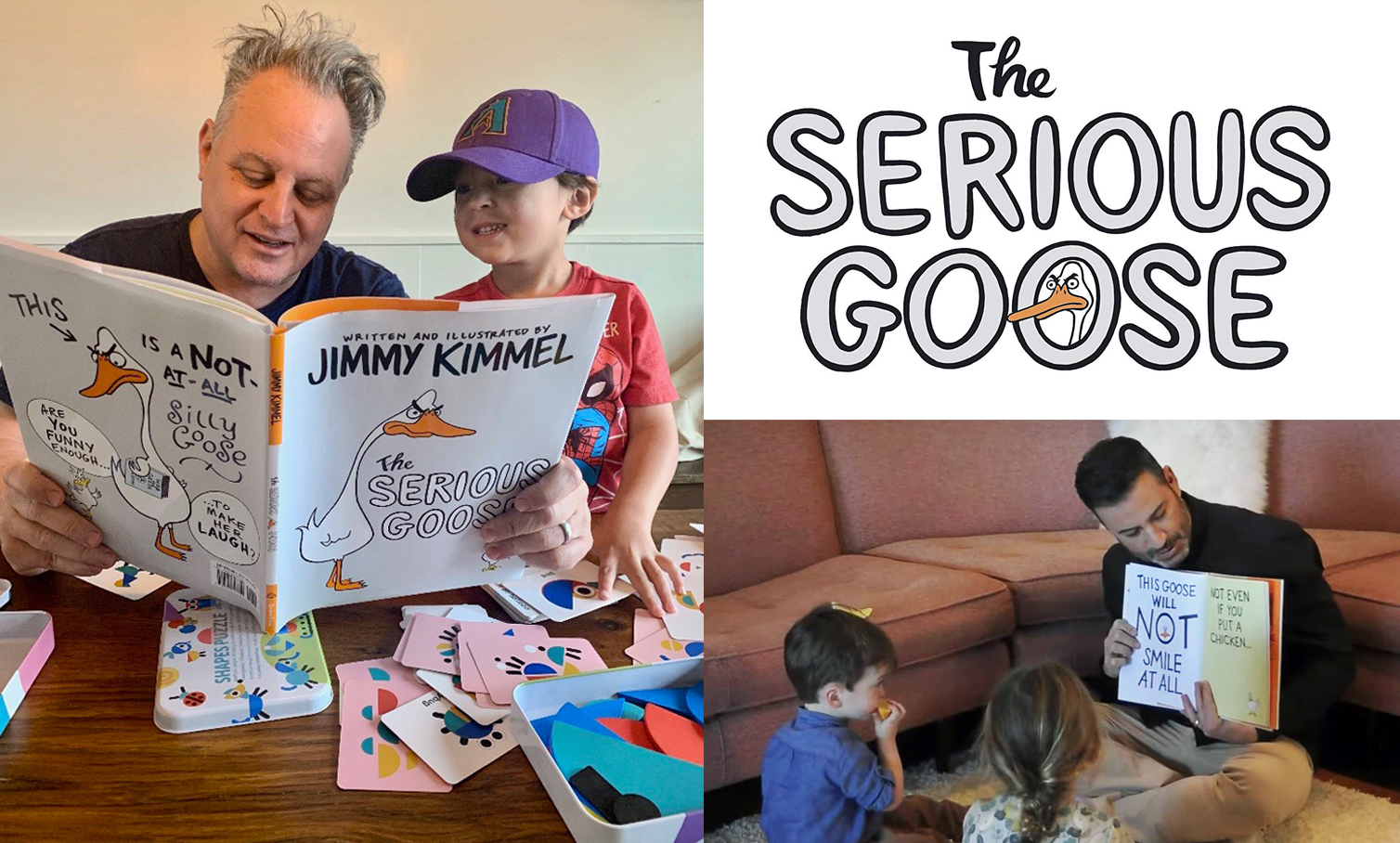 The Serious Goose
Written and illustrated by Jimmy Kimmel
"Like most important things in my life, I have a personal connection to The Serious Goose, which was written by my friend Jimmy Kimmel. Jimmy's son had heart surgery at birth, and the Los Angeles Children's Hospital was amazing with his care, so 100% of the proceeds go back to them and other children's hospitals across the U.S. I always find that good things have many prongs and often start from good intentions. The title character is from Jimmy's nickname for his daughter, Jane, who is adamant she's not a silly goose. It's a good lesson, that even though we act silly sometimes, we look to be serious and respected. Reading with my children is like dangling these carrots in front of them, helping them go beyond the simple words of the book to the real discovery, which is in the messaging. Books connect us to something greater and get kids closer to the meaning of life."
Watch Jimmy reading the book to his kids.
Chris Bianco
restauranteur, James Beard award-winning chef, legendary pizzaiolo
---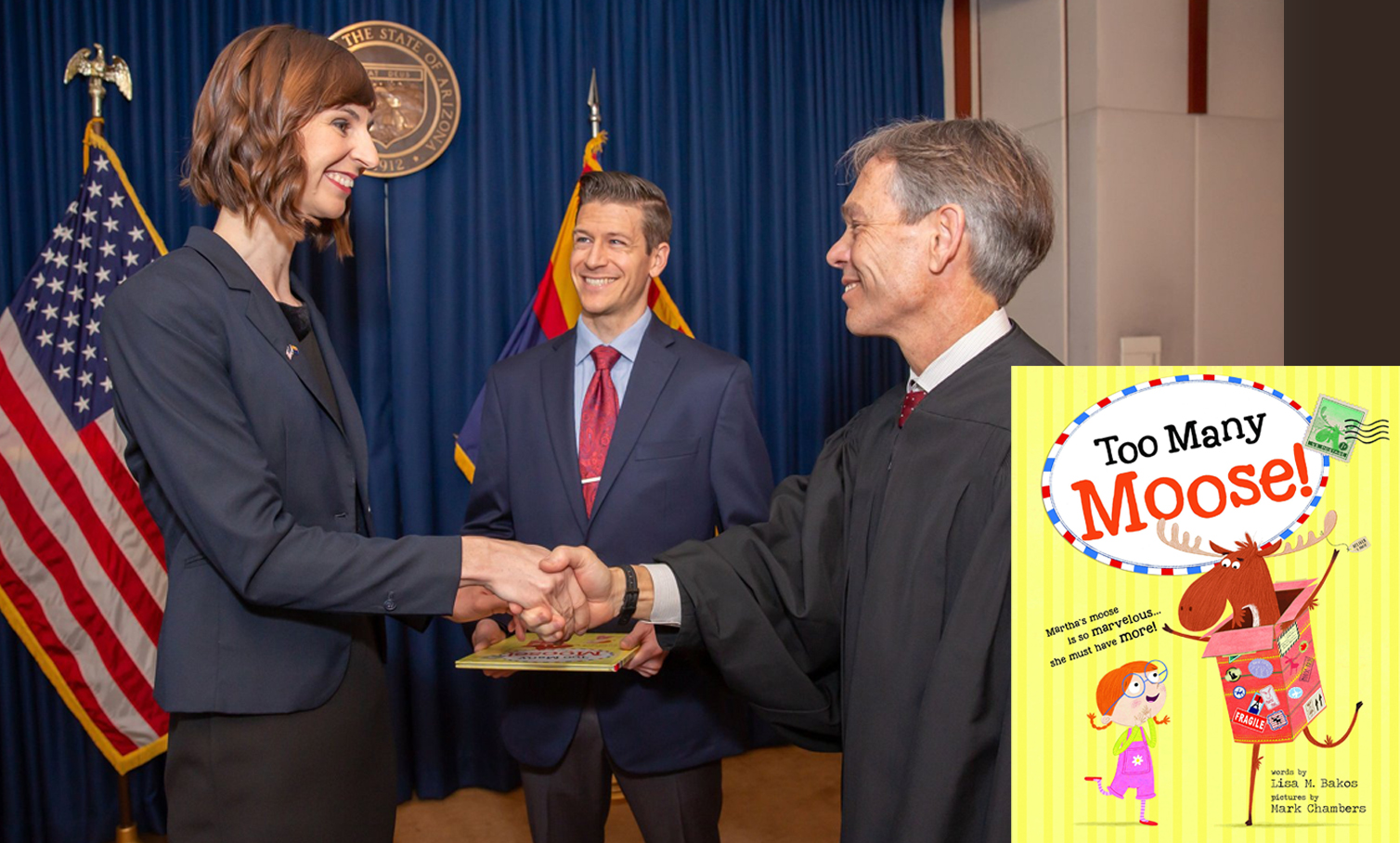 Too Many Moose!
Words by Lisa M. Bakos, Pictures by Mark Chambers
"As an educator, one of my favorite books to read aloud with students is Too Many Moose! This engaging book uses playful alliteration to support speech development and early literacy skills among young learners."
Kathy Hoffman
Arizona Superintendent of Public Instruction, sworn into office with this book
---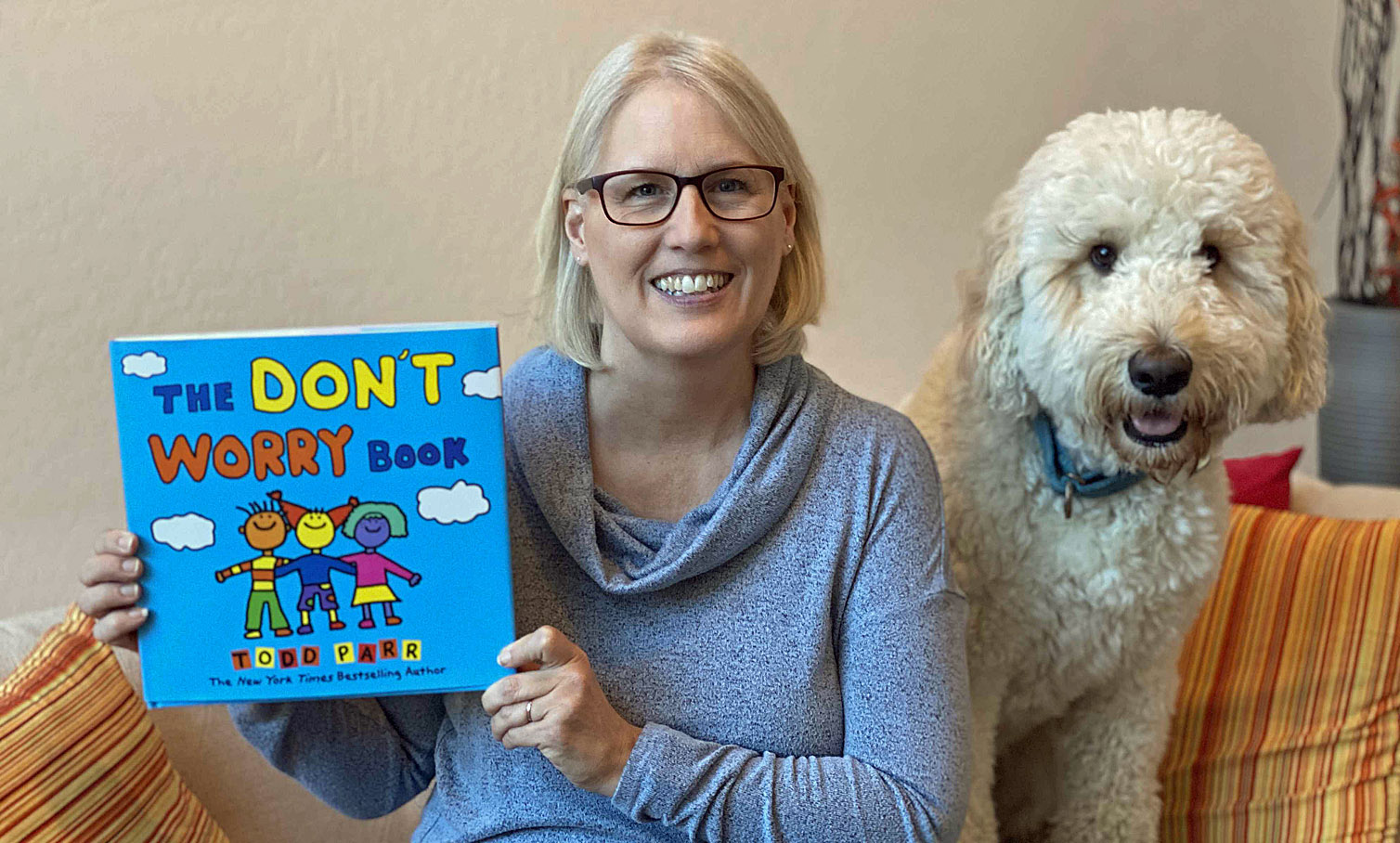 The Don't Worry Book
By Todd Parr
"Reading is the most important skill for success in school and in life. Sharing books with young children encourages their imagination, builds language skills, vocabulary and critical thinking. It can help them with their emotions, too. Every child has times when they are scared or worried about something, and The Don't Worry Book helps children find ways to cope and work through their stress and anxiety while also introducing them to some unusual words. Our dog seems to like it, too."
Terri Clark
State Literacy Director, Read On Arizona
---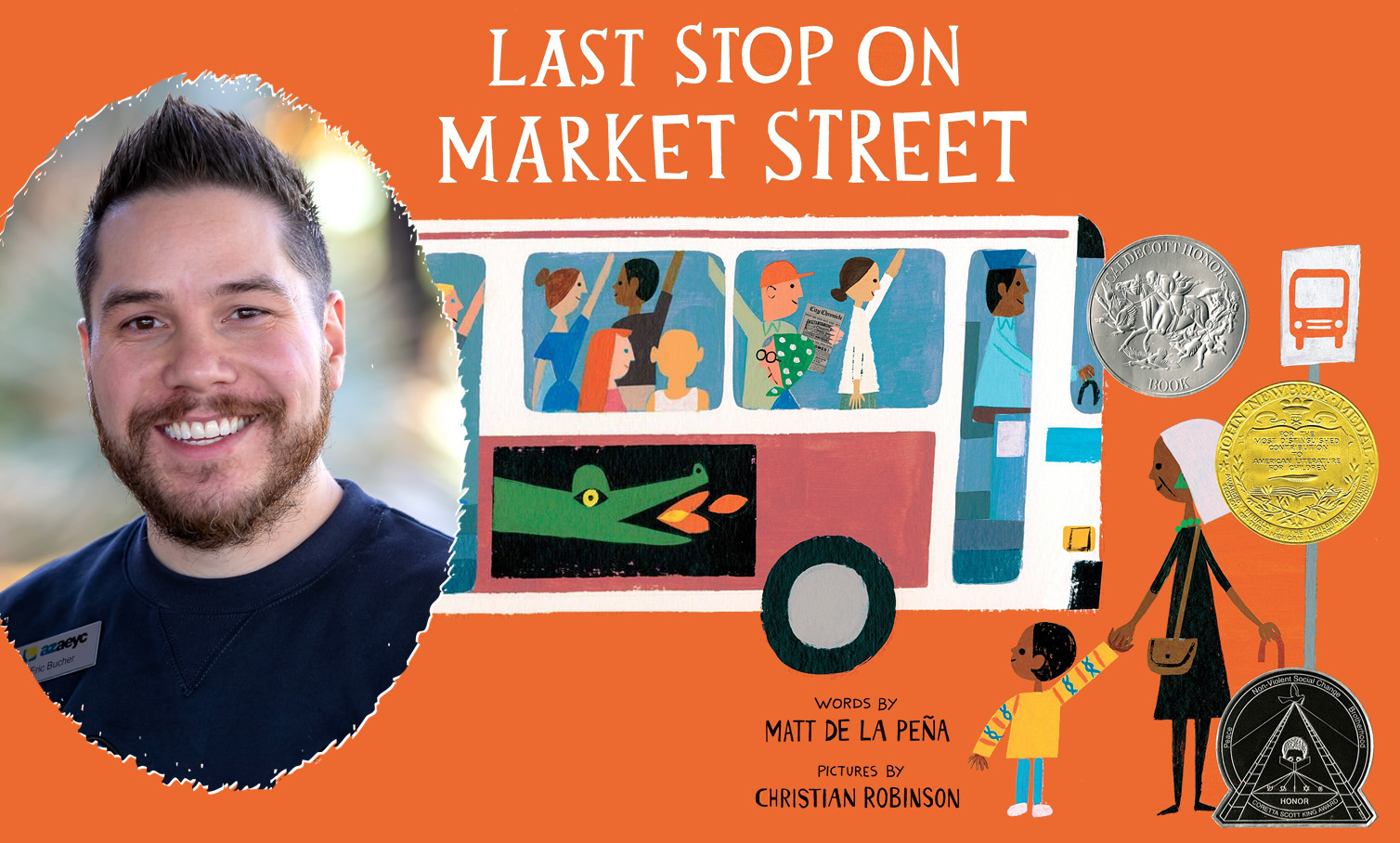 Last Stop on Market Street
Words by Matt de la Peña, Pictures by Christian Robinson
"Stories elevate our voices and share with others our identities, our culture, our community. Stories help us foster connections and see our uniqueness as human beings. All children should see themselves equitably represented in stories — in the words, in the illustrations. I love Last Stop on Market Street because it opens the conversation to analyze our assumptions, challenges us to reflect on our biases, and encourages us to consider the beauty, strength and humanity in all of us. For resources on advancing equity through children's books, check out wowlit.org."
Dr. Eric Bucher
Executive Director, Arizona Association for the Education of Young Children
---
WATCH: TOP 5 tips for reading with your toddler
---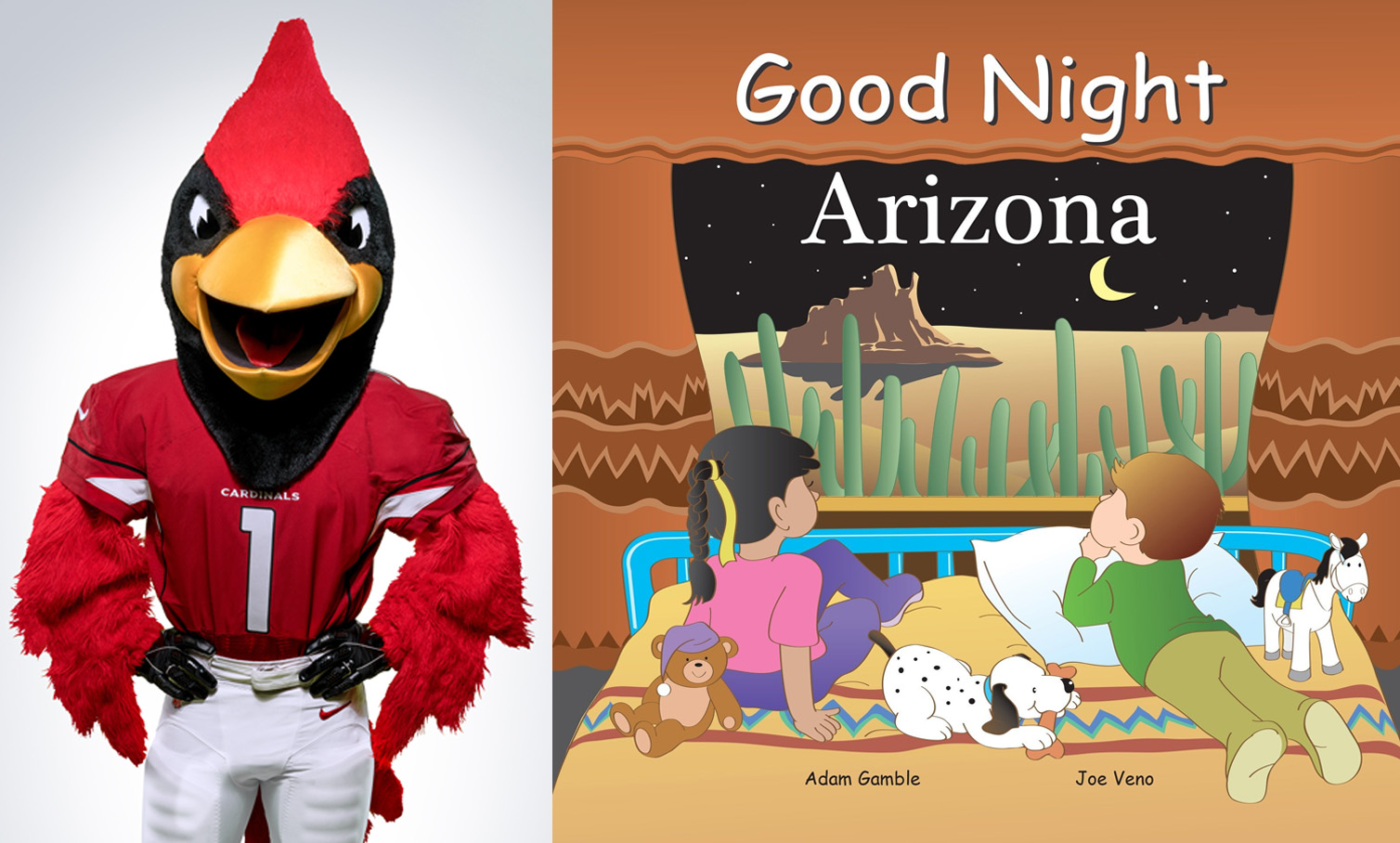 Goodnight Arizona
By Adam Gamble, Illustrated by Joe Veno
One of the most exciting parts of a football game is sharing the excitement and energy with people around you. Big Red loves this book because it's about sharing experiences and quality time, and because it includes so many of the wonders of our great state. Reading to children is important because it is story telling, which allows you to connect and engage with your child on a deeper level.
Big Red
Official mascot of the Arizona Cardinals
---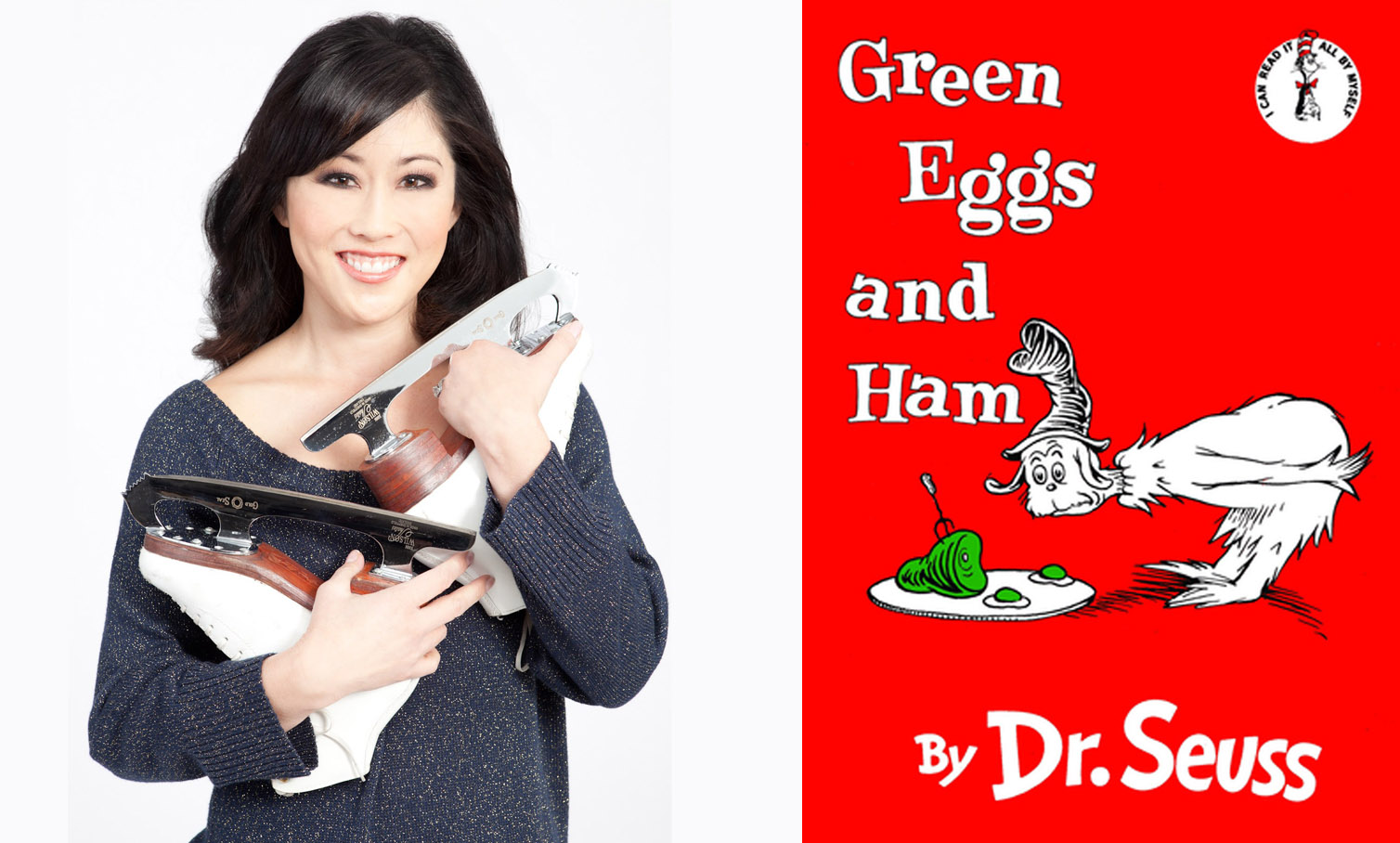 Green Eggs and Ham
By Dr. Seuss
"When I was younger, I liked the funny characters and rhyming words. But now I also appreciate the book's message about being open to trying new things. You never know what you may discover!"
Kristi Yamaguchi
Olympic gold medalist, children's book author, creator of the Always Dream Foundation, dedicated to advancing early literacy; not actually an Arizonan
---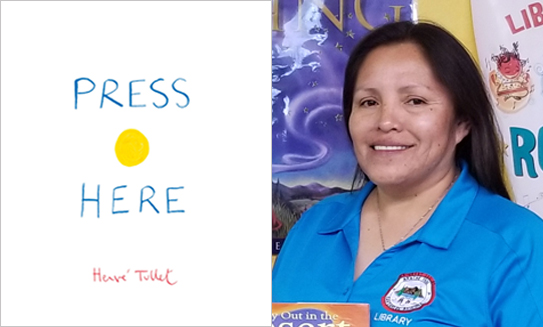 Press Here
By Hervé Tullet
"This book is my favorite because it reminds me of the days I used to read to Head Start and how much fun the kids had with it and how engaged they were."
Emma Victor
Library Manager, San Carlos Public Library
---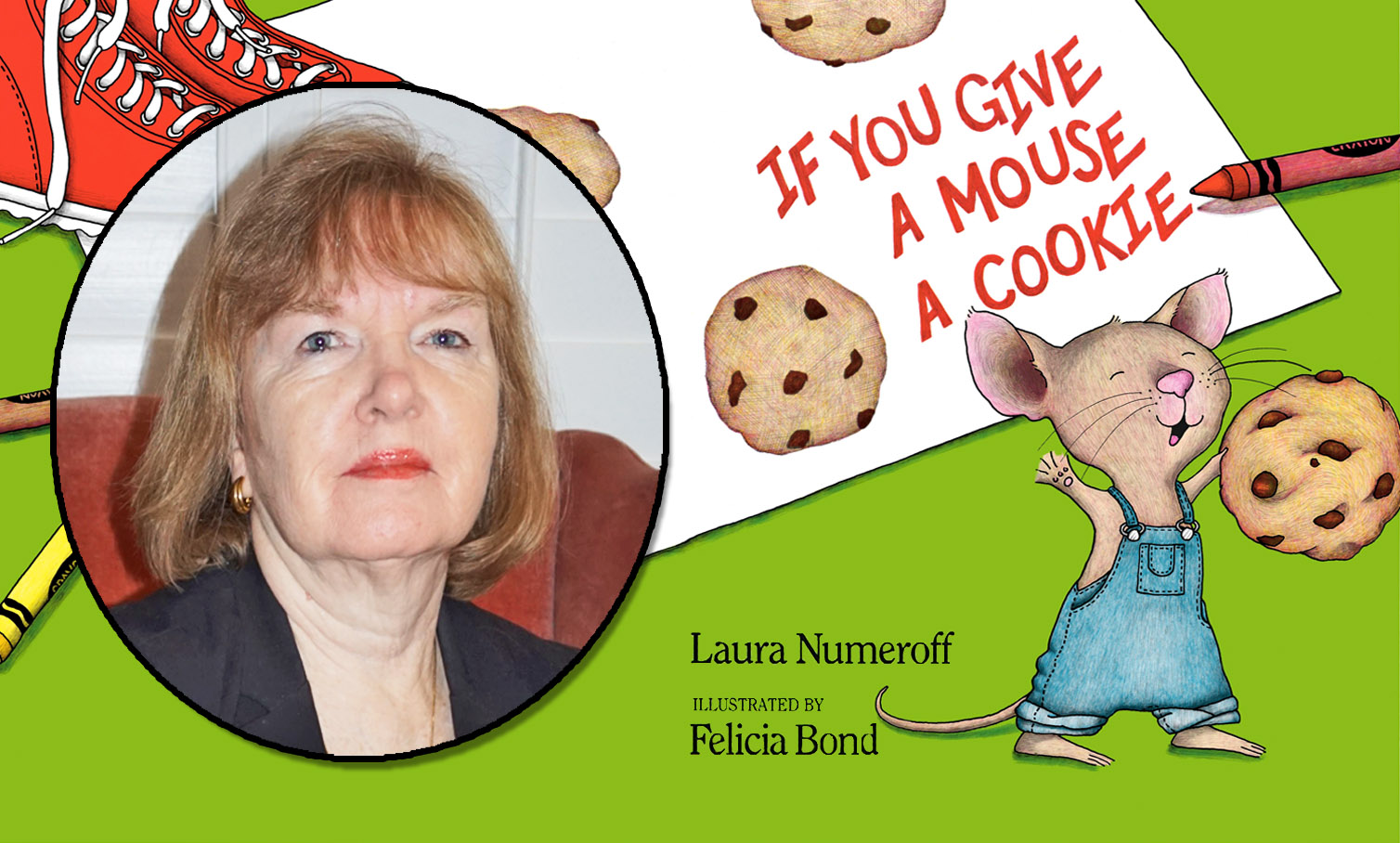 If You Give a Mouse a Cookie
By Laura Joffe Numeroff, Illustrated by Felicia Bond
"It's really difficult to choose just one favorite, but If You Give a Mouse a Cookie is a book that I have very much enjoyed sharing with one child sitting next to me as well as with a large group during library storytime. The illustrations are charming, and predicting what the mouse will request next is so much fun. In our very busy and technology-rich world, reading time allows children to make a personal connection with the person reading with them and to experience the joy of taking time to read a book. Reading carries young children to many places through the imagination and helps them develop language skills needed to learn to read themselves."
Holly Henley
State Librarian, Arizona State Library, Archives & Public Records
---
WATCH: reading with your BABY
---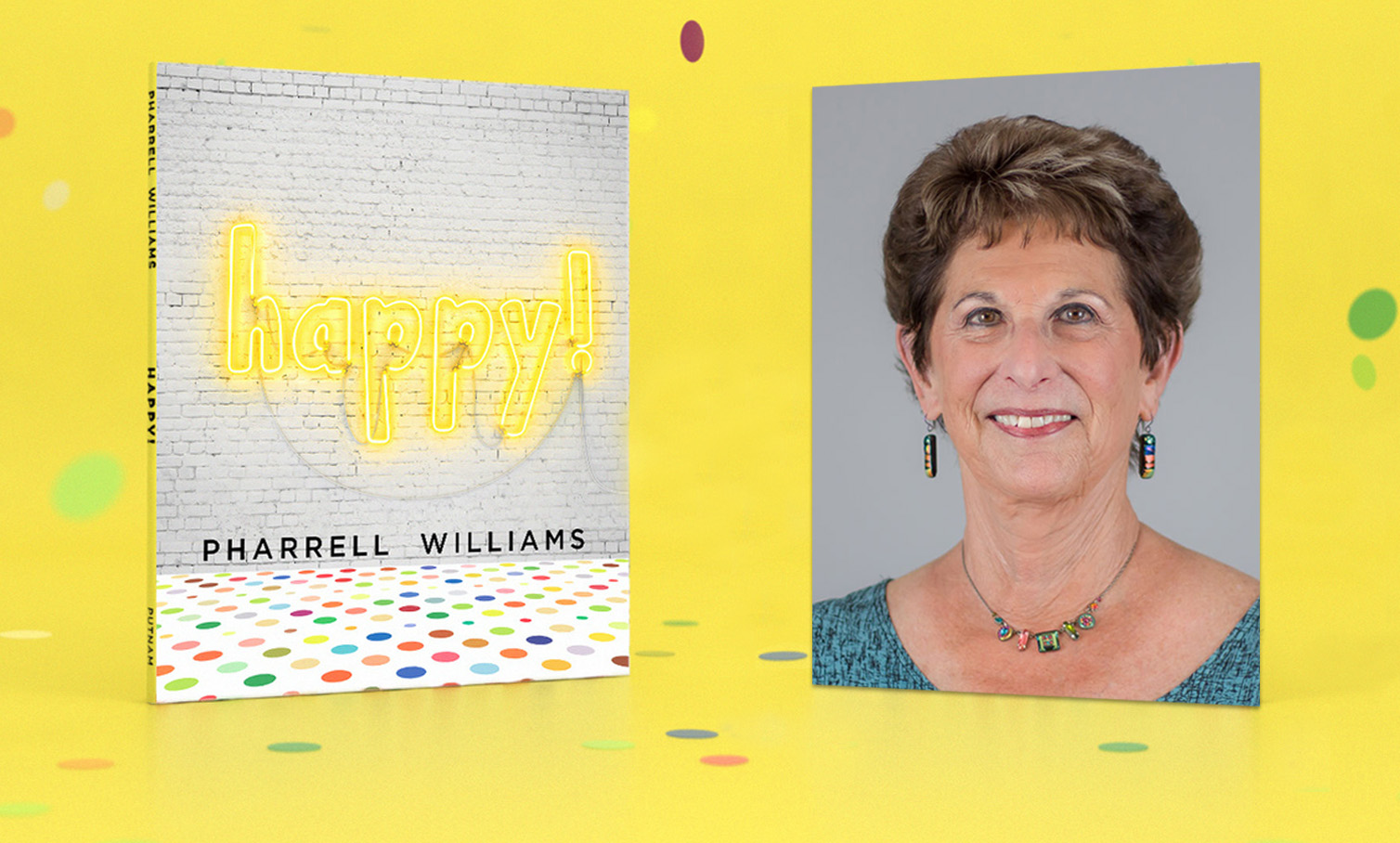 Happy!
By Pharrell Williams
"My granddaughter loves this book. She has heard the song, and we sing the book to her as we read it. We "clap along," as the verses say, by tapping our hands on our legs while we sing. And because "happy" is an easy word for her to say, she asks for this book a million times a day!"
Marcia Klipsch
First Things First Board Member
---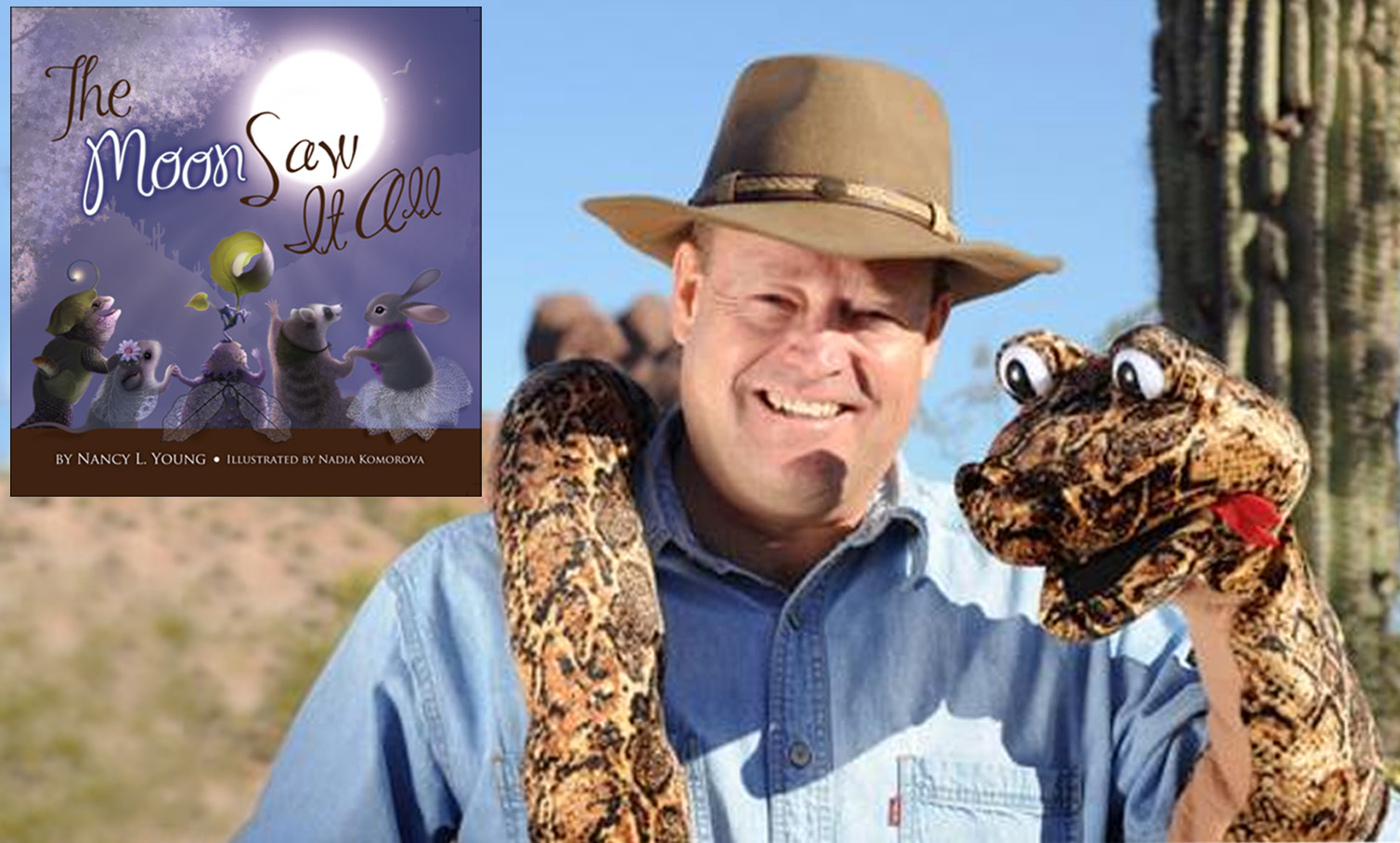 The Moon Saw it All
By Nancy L. Young, Illustrated by Nadia Komorova
"The book is a beauty for young readers AND parents. It's a gift to anyone who has ever longed to experience the rugged splendor of Arizona's back country and all its amazing wildlife. The lovely verse transports the reader to Aravaipa Canyon, a real-world magical place, and the stunning, richly hued illustrations bring everything to life on the page. I've read it to my grandkids and have seen lots of young readers enjoy the story."
Conrad J. Storad
Children's author, science writer, storyteller
---
You can help your child develop the skills they'll need to be a good reader and successful in school. Learn more >>>

---


First Things First supports the health, development and early learning of Arizona's young children from birth to age 5. We partner with families and communities to help kids have the positive, nurturing experiences they need to arrive at kindergarten ready to succeed. We do this through quality early care and education programs, preventive health efforts, and supporting parents in their role as their child's first teachers.

First Things First is a founding partner of Read On Arizona, our state's early literacy initiative. Read On Arizona is a statewide, public/private partnership of agencies, philanthropic organizations and community stakeholders committed to improving language and literacy outcomes for Arizona's children from birth through age 8, with strategic focus on school readiness and third-grade reading.