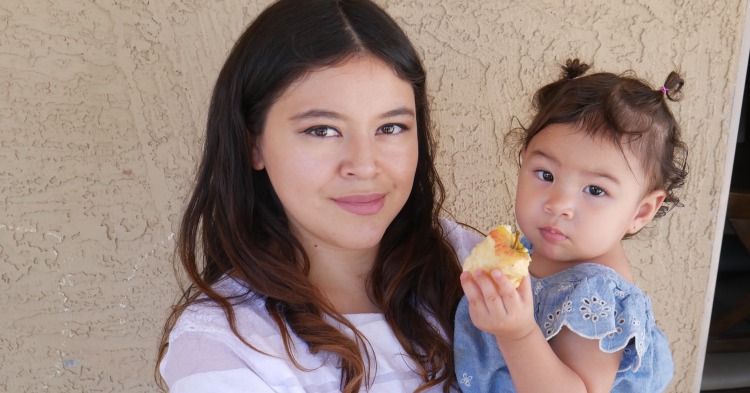 For Lily Gonzalez, going to her Phoenix Public Library branch with her children was a ritual.
When the COVID-19 pandemic kept her family at home, library visits turned virtual. It was there she learned that a new children's program would be starting soon. This immediately peaked her interest.
"I got really excited about it because I'm always looking for activities that my kids can do," Gonzalez said.
The First Things First Phoenix South Regional Council funds the library's LENA Start program to provide parents and caregivers with ways to learn about positive parenting practices to enhance child development, including language development.
The LENA Start program turned out to be a blessing for the young mother of an infant and two boys who along with her husband, Ruben, had spent the long months of the pandemic juggling child care and work from home.
She had enrolled her children in some virtual programs, but it was challenging to find enrichment activities that kept them busy and interested.
"It was a crazy time, especially with the little ones," said Gonzalez, whose oldest son is 11.
Gonzalez enrolled her 4-month-old baby, Mia, in the LENA Start program known as 1,2,3 Talk with Me, which encourages parents to routinely hold conversations with their children during the early years, when brain development occurs rapidly. The program uses technology to measure the language environment
of children.
Gonzalez was able to use a device that recorded her talks with Mia, and the mother later received reports showing captured data, like baby babbles and words. The results were eye-opening for the mom.
"I learned a lot about how helpful it is to have a routine in place," Gonzalez said. "I noticed that when I had a routine, I could be focused on talking to my baby and have her interact."
She also realized that when a television blared in the background, the talk interactions diminished. She also learned
other ways parents and caregivers can enrich children's language environment.
At the grocery store, for example, "instead of giving them your phone, we can talk about what we need to get next, or what color the apples are, or how many things we are getting," Gonzalez said.
She posted the program's 14 talking tips around her home to remind herself to make the most of opportunities to talk more with Mia as she goes about her day. Gonzalez already was familiar with other language programs because her middle child's speech was delayed, but she calls her experience with the LENA program unique.
"With the baby, with this program, I was really able to learn what I could do now and really focus on those four months or five months, and really just start early," she said.
The 10-week program changed Gonzalez's perspective about communicating with Mia in public.
"I used to be embarrassed to talk to my baby, I don't know why," she said. "And now I just talk to her, and I tell her what we're looking at, what we're feeling, and just it's more normal now."
And Mia babbles right back.
"She will look at me, then copy what I'm doing. She's very receptive to what's going on around her," Gonzalez said.