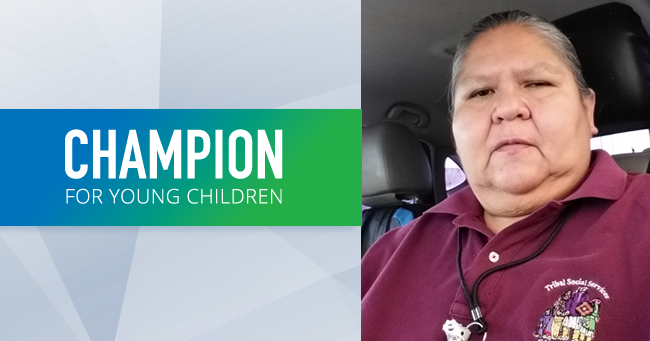 Florene Thompson has been selected as the 2023 First Things First San Carlos Apache Region Champion for Young Children. The award is given to local champions who are going above and beyond in their efforts for young children from birth to age 5.
Thompson's love of teaching began with her four young nieces. She wanted to have a positive, inspiring impact on their lives, so as their caregiver, Thompson began teaching them the basics of reading and writing.
She loved the feeling of their success and was so inspired by their learning that she attended Central Arizona College and earned a certificate in Early Childhood/Education in preschool. Thompson started working at Head Start with a desire to have a positive impact on the lives of children.
QUESTION: Your actions make early childhood a priority. What inspires you to do that work?
ANSWER: I currently work at the Youth Home in San Carlos where I'm able to contribute to our community in a meaningful way. Teaching is one of the most direct ways to make a long term impact for the future. My work with the youth home opened my eyes to the needy children. What I learned during school is what guides me in teaching the children.
QUESTION: What is motivating you to support babies, toddlers or preschoolers directly or indirectly?
ANSWER: I don't have children of my own, so caring for the kids there is my life. I am a member of the San Carlos Apache Tribe and I speak fluent Apache. I can communicate not only with the children but with the families, too. My priority is to ensure that all our children have a safe and nurturing environment with proper care.