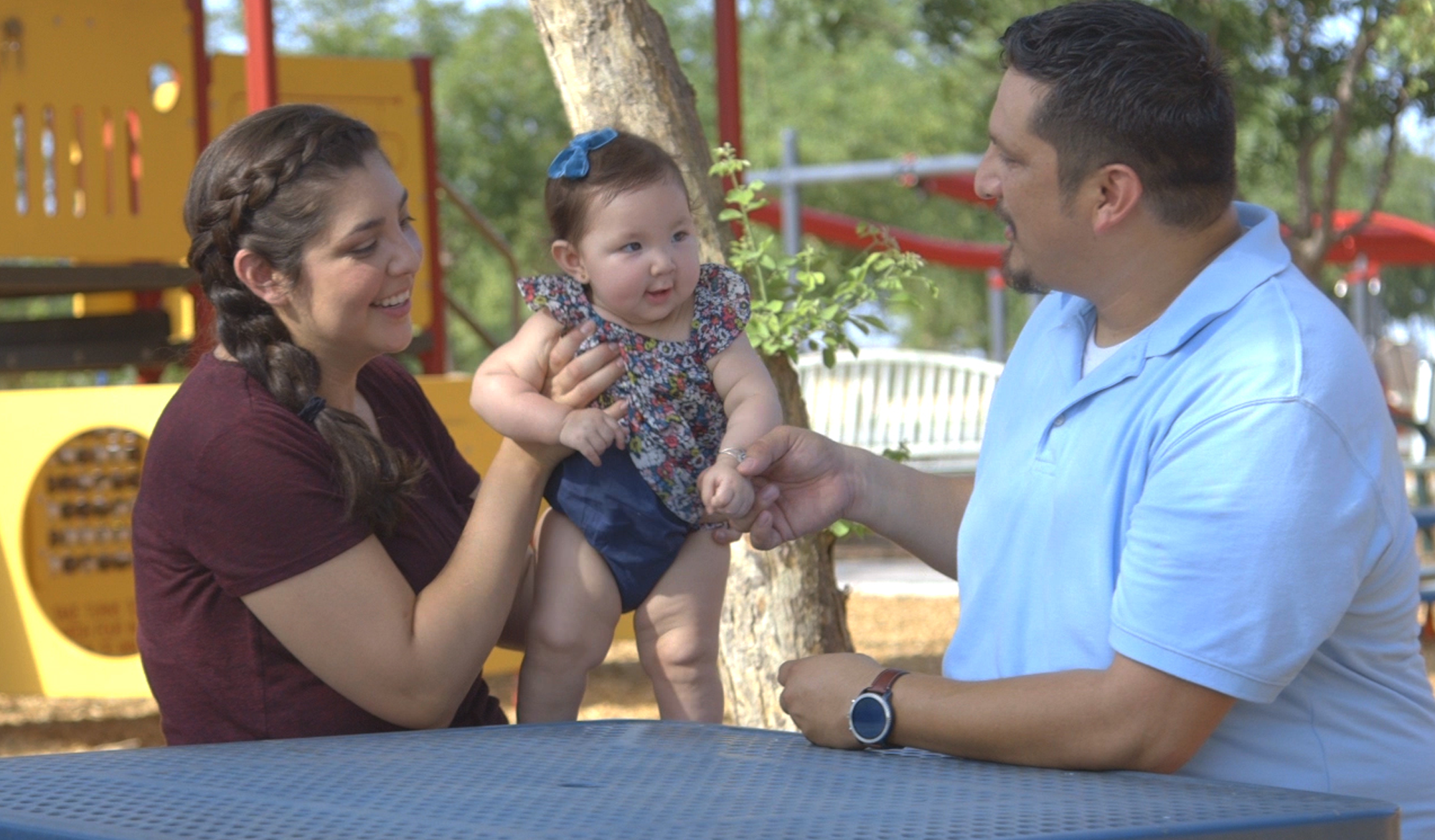 First Things First partners with families and communities to help our state's youngest children prepare for kindergarten and beyond.
Many young children in Arizona face challenges that threaten their healthy development and learning. In the Pima South Region, there are 25,171 children (under age 6) with 28% living in poverty.
Here is how FTF is working to support young children and their families in this region.
"As a school superintendent, I know firsthand why early childhood care and education is valuable for school readiness. Early childhood care and education provides a child with the ability to enhance his or her skills in all areas of development such as social, emotional, cognitive and physical skills. These skills are essential for building kindergarten readiness skills and to be a lifelong learner." 
David Dumon
Superintendent of Altar Valley Elementary School District
---
Pima South Regional Key Impact Highlights

[Fiscal Year 2020]

660 Families with young children participated in voluntary home visiting programs proven to reduce parental stress levels, increase connections to community supports, and improve children's cognitive, motor, behavioral and social-emotional development.
---

2,887 Children attended preschools and child care programs participating in Quality First.
279 Children birth to age 5 received a Quality First scholarship to attend high-quality preschools and child care programs.
177 Early childhood educators attended a training or session to improve their skills in working with infants, toddlers and preschoolers.
---

676 Children received fluoride varnishes applied to protect against childhood tooth decay.
577 Children monitored to receive appropriate screenings to detect vision, hearing and developmental issues to prevent learning challenges later on.
---

3,058 Books were given to families with children ages birth to age 5 to encourage parent-child interaction and reading.
---
Pima South Family Story
Parenting class at state prison complex in Tucson helps create positive learning environment for young kids
A parenting education program funded by the First Things First Pima South Region is working with incarcerated parents to help them create positive learning environments for their children.
The University of Arizona Pima County Cooperative Extension runs the Family Engagement Program at the Arizona State Prison Complex – Tucson, where three parenting classes are offered weekly. The Family Engagement Program ensures that information and material shared with incarcerated parents are also reinforced at home with the child's parent or guardian.
Read more
---
FTF Pima South Regional Partnership Council
SFY20 Total Regional Program Expenditures
The FTF Pima South Regional Partnership Council is made up of volunteers who study the unique needs of the local community and decide how funds should be used to best support the healthy development and early learning of young children birth to age 5. FTF invests in proven programs and innovative strategies through grants to community organizations that provide services to children and families.
| | | |
| --- | --- | --- |
| Quality Child Care and Preschool | $2,541,740 | 40% |
|   |   |   |
| Strengthening Families | $2,107,082 | 34% |
|   |   |   |
| Preventive Health | $728,406 | 12% |
|   |   |   |
| Workforce Development and Training | $518,474 | 8% |
|   |   |   |
| Research and Evaluation  | $180,002 | 3% |
|   |   |   |
| Coordinating Care | $148,257 | 2% |
|   |   |   |
| Parent and Community Awareness | $116,726 | 1% |
|   |   |   |
| TOTAL |  $6,340,686 |   |
---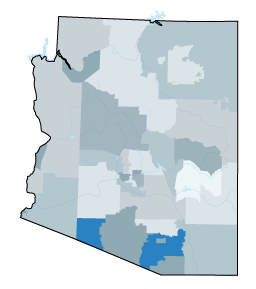 The FTF Pima South Region is defined as the southern portion of Pima County, not including the lands belonging to the Pascua Yaqui Tribe and the Tohono O'odham Nation, plus a small part of Santa Cruz County around the Amado community. The FTF Pima South Region includes Legislative Districts 2, 3, 4 and 14. (Legislative districts are not necessarily congruent with regional boundaries.)
---
Download a PDF version of this report. 
Pima South PDF