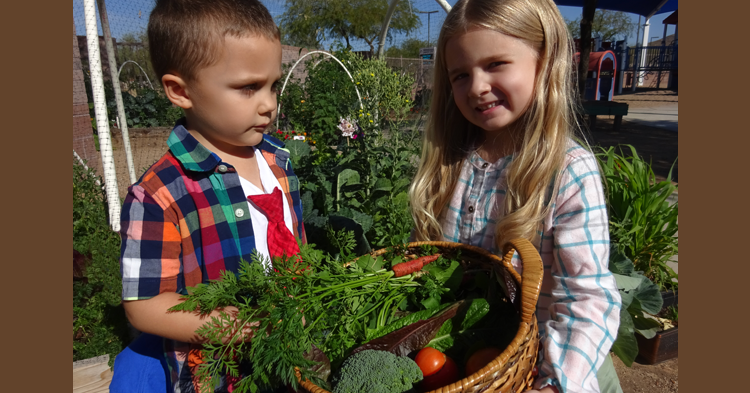 Plants, mud, bugs – the outdoors can be a wondrous place for children to explore and try gardening.
Early educators, like Kelly Simmons, understand the importance of kids getting grass under their feet and are making deliberate choices to connect children to nature.
"My passion is to provide the highest quality early childhood program possible, both inside and outside the classroom," said Simmons, early childhood director at Copper Creek Elementary School in Glendale. "I wanted to create a space for our children that gave them the freedom to explore and celebrate the beauty and surprises found in nature."
Simmons works with Quality First, a signature program of First Things First which partners with child care and preschool providers to improve the quality of early learning across Arizona. Inspired to keep achieving high standards at Copper Creek, Simmons pursued her dream.
With donations from local businesses and some grants, Simmons created a large, raised-bed garden, a covered meeting place with a stage and a mud kitchen with pots and pans. Children freely roam and play, but the space is also used intentionally for learning experiences.
"The outdoor classroom is improving the quality of my program by allowing children more real-world learning experiences," said Simmons. "The children are free to explore nature and follow their innate sense of curiosity and wonder."
Fertile Ground for Learning
"I wanted to introduce children to growing fresh vegetables and the importance of healthy food choices," said Simmons. "I knew the best way to do this was for the children to play an active role in planting seeds and caring for a garden."
Children are assigned their gardening duties, whether it's watering, harvesting or planting. They get the hands-on experience of growing food from seeds to edible produce.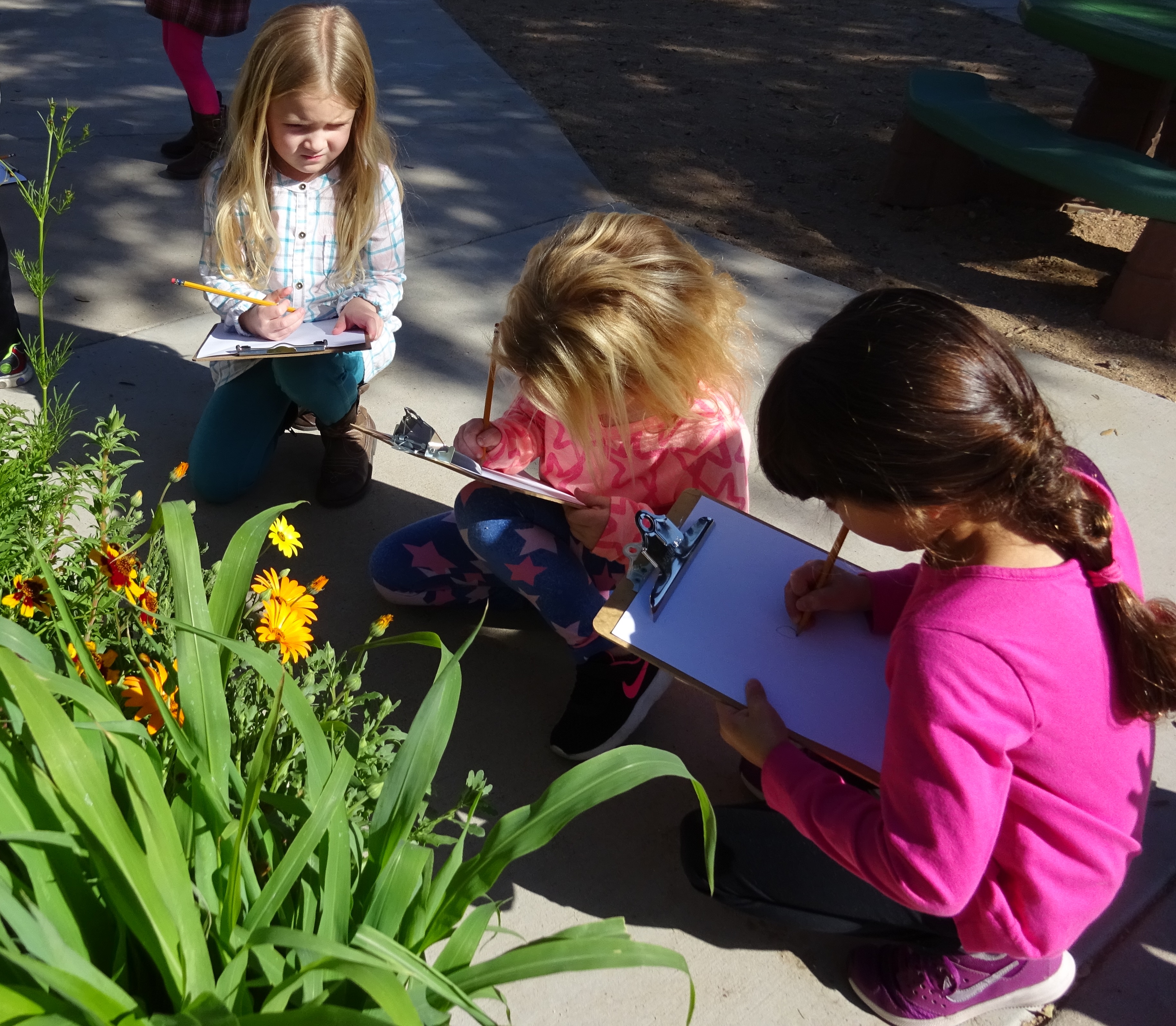 In these outside spaces, children can investigate nature while learning about respect for living things. For teachers, it's a great place to introduce basic science and math concepts. Children learn about the importance of the sun and learn words like "photosynthesis." They measure the growth of plants in centimeters and inches.
"Parents and colleagues have noticed the children's excitement for learning, advanced vocabulary and accelerated knowledge of subjects learned in the outdoors," said Simmons.
Healthy Eating
Another benefit of the gardening classroom is how it plants seeds in a child's mind for dining on vegetables. Parents often run out of techniques to get their children to try vegetables, but with gardening, parents don't have to work as hard.
"Many families have started a garden at home and the children are excited to eat the vegetables they grow," said Simmons.
With the outdoors, there comes the mess of mud and garden work, but overall, Simmons is seeing more benefits than problems. She's even managed to teach the children to avoid insect bites.
"We haven't had insect bites. I've taught the children to respect nature by keeping their distance and to look, but not touch," said Simmons. "I really haven't experienced hindrances with the outdoor classroom, that's the beauty of it. There are so many benefits."