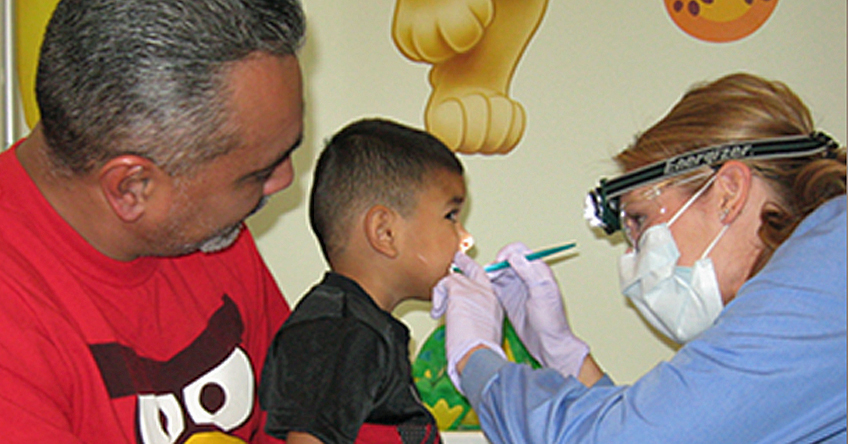 Did you know that the number of uninsured young children in Arizona is nearly double the national average? Nine percent of Arizona's young children do not have health insurance vs. five percent of young children in the United States.
Health insurance is crucial for helping families access preventive care — like well-child visits, developmental screenings, immunizations and oral health care — that keeps their child healthy and identifies potential learning challenges early.

Now, as many as 30,000 Arizona children may be eligible for low or no-cost health insurance. After a six-year freeze, enrollment has re-opened for KidsCare, the state's health insurance program for children in low-income working families. Eligibility for KidsCare is open to families at 138% – 200% of the federal poverty level which is equivalent to an income of $27,000 to $40,000 per year for a family of three, or up to $48,600 for a family of four.
After enrolling, children will be able to access services beginning September 1, 2016. KidsCare covers a broad set of health benefits, including dental care and physical, occupational, and speech and language therapies.

Families can call the Cover Arizona Answer Line at 1-800-377-3536 with questions and can use Arizona's Get Covered Connector to find and schedule a free enrollment assistance appointment.
We know that good health is the foundation for optimal child development and health issues in early childhood are linked to later school performance. Spread the word about this increased access to health coverage so that more children can arrive at kindergarten healthy and ready to succeed.