The last year has been challenging for everyone, but it has renewed our deep appreciation for those who provide child care and the essential role it plays for our families, our communities and our state. Quality child care and preschool helps children learn and develop the skills and abilities they need for success in school and in life. And this year has reminded us that Arizonans from all walks of life can't do what we do without these dedicated caregivers.
Throughout the month of May, we invite you to share the care and say thank you to the child care providers, preschool teachers, early learning professionals, and family, friends and neighbors who care for our babies, toddlers and preschoolers.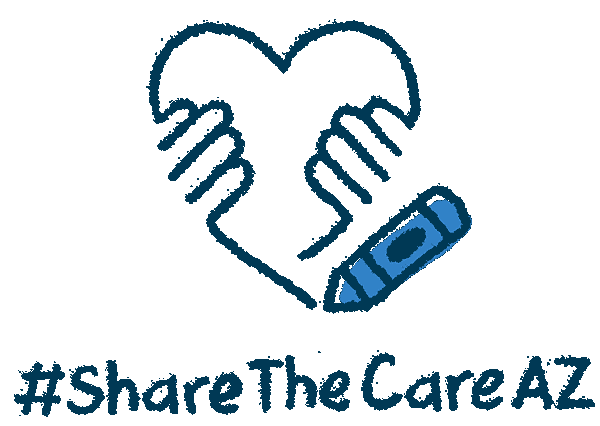 Let Arizona's early childhood caregivers know you care.
Now more than ever, we want every early childhood caregiver in Arizona to know that they are appreciated. Here's how you can help:
1. SHARE OUR VIDEO AND TAG YOUR CAREGIVERS.
The best way to help share the care is to do just that — share. Share the video above on your social platforms and tag your favorite provider or center with a personal note — just be sure to use #ShareTheCareAZ and tag First Things First when posting.  You can also copy this video link: youtu.be/v7scZvSetko.) 
2. FOLLOW US ON SOCIAL AND SHARE OUR POSTS THROUGHOUT MAY.
We'll be posting content for Share the Care throughout the month, and we hope you will expand our reach by sharing, favoriting, reposting and helping us get the word out. The goal is for every caregiver in Arizona to feel the love. Be ready by following us on Facebook, Instagram and Twitter.