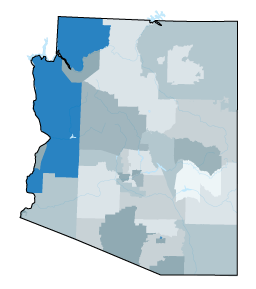 13,469
Population of young children (under age 6)
40%
Percentage of young children living in poverty
The La Paz/Mohave Region is defined as the combined area of the two counties, not including the lands belonging to the Colorado River Indian Tribes, the Hualapai Tribe and the Kaibab Paiute Tribe. The region does include the Arizona portion of the land belonging to the Fort Mojave Indian Tribe. The region covers about 16,700 square miles, with its northern end separated from the rest by the Grand Canyon. The communities of the region are diverse in population density and in demographics, and are often isolated by large areas of unpopulated land. People and services are concentrated in larger places in the region such as Bullhead City, Kingman, Lake Havasu City and Parker.
Priorities
The La Paz/Mohave Regional Partnership Council makes strategic investments to support the healthy development and learning of the young children in the region. The council's priorities include:
Strengthening families through voluntary home visiting
Supporting the needs of infants and toddlers in the child welfare system
Improving the quality of family, friend and neighbor care
Improving the quality of child care and preschool programs
Scholarships for children to access high-quality early learning
Learn more about what we fund.
---
First Things First Staff
Vijette Saari
Regional Director, La Paz/Mohave
Ashley Pascual
Sr. Director, West Regional Area
Erin Taylor
Parent Awareness and Community Outreach Coordinator
Marie Megui
Administrative Assistant III - West Regjon
Heidi Hernandez
Administrative Assistant II- CRIT/La Paz/Mohave & Hualapai
Regional Office
1979 McCulloch Blvd N
Lake Havasu, AZ 86403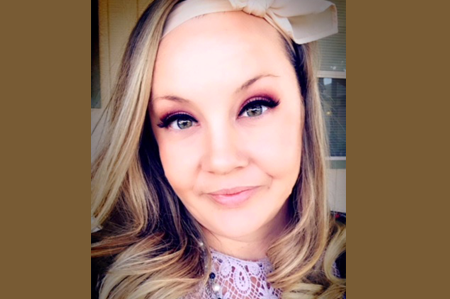 Tara McCluskey is La Paz/Mohave's 2018 Champion for Young Children
Tara McCluskey has been selected as the 2018 La Paz/Mohave First Things First Champion for Young Children.The award is given to local champions who actively…
Read More