Arizona Parent Kit
First Things First provides the Arizona Parent Kit – free of charge – to parents of all newborns in the state before they leave the hospital or birthing center. The Arizona Parent Kit contains resources to help parents support their child in each phase of their early development, from baby to toddler to preschooler. These tools:
Connect families to helpful resources through the Arizona Parent Guide, which provides information and resources to help parents care for their child, including tips about child development, health and safety, quality child care and school readiness;
Promote early literacy with a board book to encourage parents to begin reading to and with their child from the very beginning; and
Remind parents that expert help is a phone call away with a refrigerator magnet promoting the toll-free Birth to Five Helpline, which provides free advice and answers to the toughest parenting questions from nurses and other child development experts.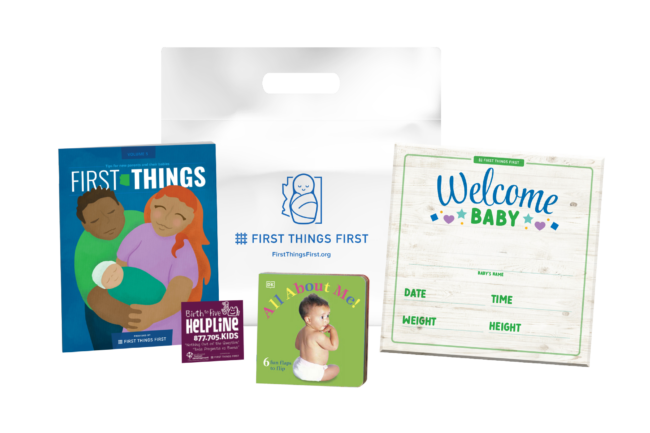 The First Things First Parent Kit