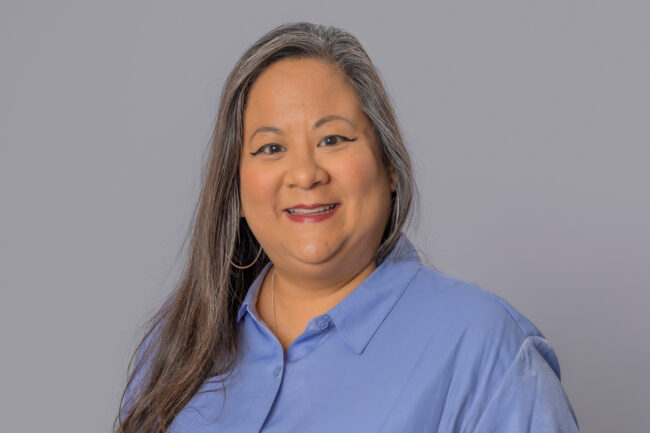 K. Vilay has been with First Things First since 2007 and previously served as the Senior Policy Specialist for Family Support and Literacy, the Senior Director for Regional Operations and, most recently, as the Northeast Senior Regional Director.
During the first five years with FTF, her work within the program department contributed to the overall progress to move system building efforts forward across the state. As the Senior Policy Specialist for Family Support and Literacy, she provided support and technical assistance for the regional partnership councils, the regional directors and senior directors. In addition to working with regions, K. assisted in state-level efforts by facilitating, convening and staffing a number of committees and cross-agency collaborations. Results included the development and publication of the State's first edition of the Arizona Infant and Toddler Developmental Guidelines and the development of the statewide home visitation system.
For the next six years, Ms. Vilay successfully served as the Senior Director for Regional Operations fulfilling a variety of roles in this position: a developer, trainer, advisor and coach; providing responsive leadership and support to the entire regional division including staff and over 300 volunteer members while working internally to implement and improve processes.
In the last four years, as the Northeast Senior Regional Director, K. elevated the work of five regional councils and their staff; supporting programmatic and system building efforts in urban, rural and tribal communities while emphasizing member engagement, leadership, local governance and decision-making.
Over the course of her career in Arizona, she has worked in private and publicly funded early care and education and early intervention programs including work with the Arizona Early Intervention Program (AzEIP), Head Start and Healthy Families. She has also been involved in local community groups such as the Valley of the Sun Association for the Education of Young Children (VSAEYC) and the Early Intervention Interagency Coordinating Council (ICC).
Ms. Vilay has over 30 years of experience working primarily with infants, toddler, preschoolers and their families, teachers, providers and caregivers. Before joining First Things First, she was the Director of Programs for United Cerebral Palsy (UCP) of Central Arizona. Through this experience she was able to work with individuals across the age-span while continuing to support their families. She began her career as a preschool teacher with Arizona State University's Campus Children's Center managed by Summa Associates. She has a Bachelor of Science degree in family resource and human development and a Master's degree in child development.
Originally from New York City, K. moved to Arizona with her parents as a teen in 1986. She now resides in Dewey, Arizona with her family.