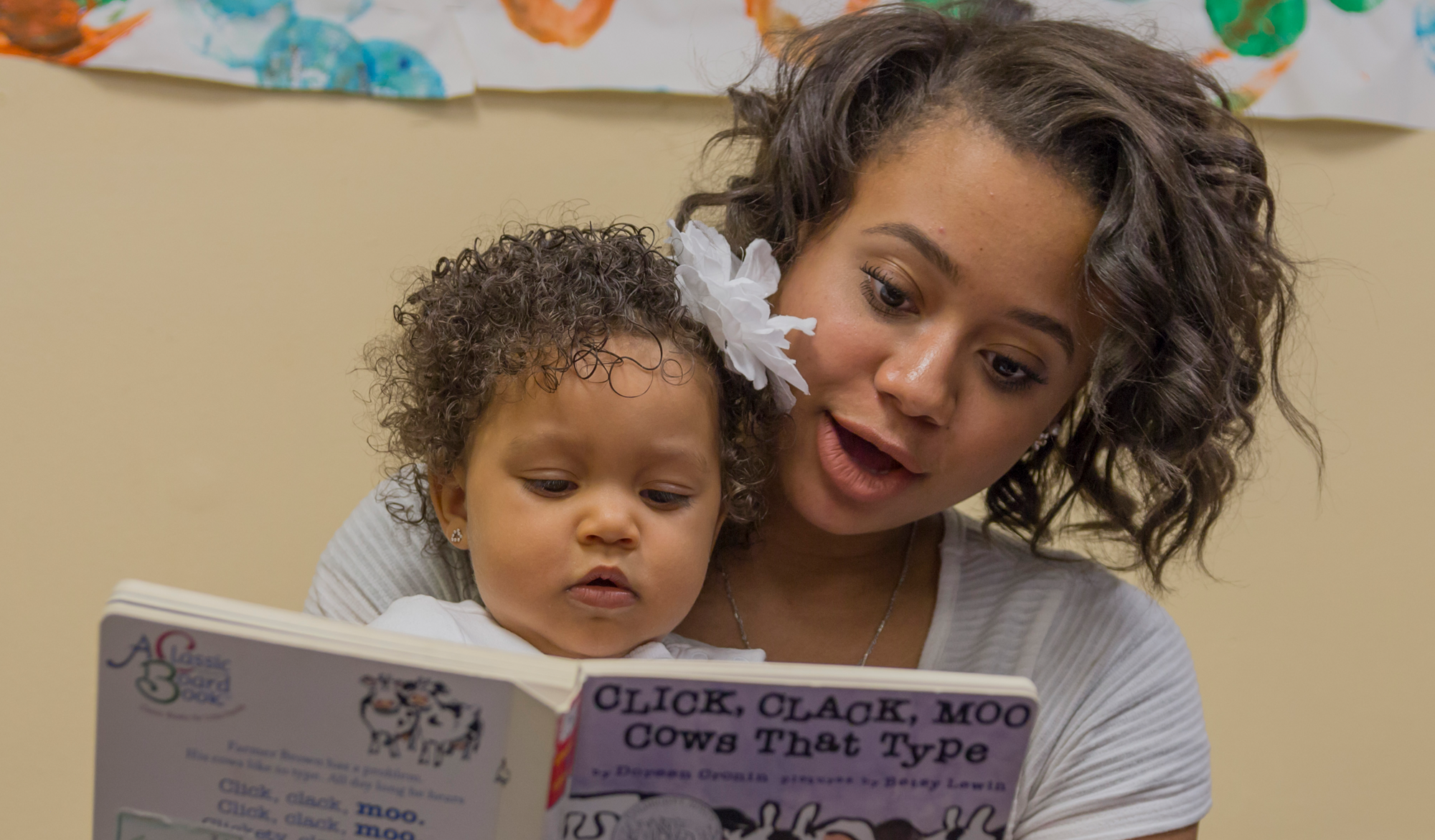 First Things First partners with families and communities to help our state's youngest children prepare for kindergarten and beyond.
Many young children in Arizona face challenges that threaten their healthy development and learning. In the Southwest Maricopa Region, there are 28,512 children (under age 6) with 16% living in poverty.
Here is how FTF is working to support young children and their families in this region.
"There is nothing more rewarding than seeing the short-term and long- term impact of early childhood programs. Through education, health and family support, investing in children brings a bounty of benefits not only for an individual child's future, but for the future of our community." 
JoEllen Johnson
Chair of the FTF Southwest Maricopa Regional Partnership Council
---
Southwest Maricopa Regional Key Impact Highlights

[Fiscal Year 2020]

3,326 Families or caregivers served by receiving referrals or by participating in activities at family resource centers.
248 Parents and other caregivers participated in evidence- based trainings designed to improved knowledge of parenting practices and children's development.
---

2,062 Children attended preschools and child care programs participating in Quality First.
255 Children birth to age 5 received a Quality First scholarship to attend high-quality preschools and child care programs.
---

134 Children monitored to receive appropriate screenings to detect vision, hearing and developmental issues to prevent learning challenges later on.
783 Fluoride varnishes applied to protect against childhood tooth decay.
---

1,235 Families with young children participated in voluntary home visiting programs proven to reduce parental stress levels, increase connections to community supports, and improve children's cognitive, motor, behavioral and social-emotional development.
---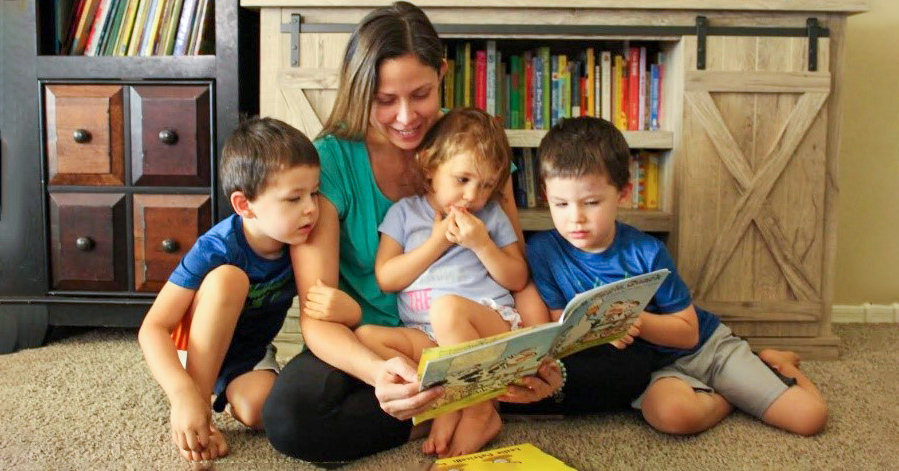 Southwest Maricopa Family Story
Home visitation program provides Avondale boys path to success
After the unexpected and exciting news that she was pregnant with twins, Bonnie Lopez knew she needed support. On a tip from the local women's center, Lopez found a program that would help her be her babies' best and first teacher.
"I knew I needed to listen to my mommy instinct," Lopez said. "It was important that I put my children's health and nutrition first, but I didn't know how."
The First Things First Southwest Maricopa Regional Partnership Council funds the Arizona Children's Association's home visitation program, which provides parents with regular in-home visits from a trained professional, who provides parenting information, models ways to support healthy development and shares connections to other community resources.
Read more
---
FTF Southwest Maricopa Regional Partnership Council
SFY20 Total Regional Program Expenditures
The FTF Southwest Maricopa Regional Partnership Council is made up of volunteers who study the unique needs of the local community and decide how funds should be used to best support the healthy development and early learning of young children birth to age 5. FTF invests in proven programs and innovative strategies through grants to community organizations that provide services to children and families. Some of the programs in this region include First Teeth First, Quality First and family resource centers.
| | | |
| --- | --- | --- |
| Quality Child Care and Preschool | $2,114,060 | 47% |
|   |   |   |
| Strengthening Families | $1,361,243 | 30% |
|   |   |   |
| Preventive Health | $846,231 | 18% |
|   |   |   |
| Research and Evaluation | $132,649 | 2% |
|   |   |   |
| Parent and Community Awareness | $120,639 | 2% |
|   |   |   |
| Coordinating Care | $49,317 | 1% |
|   |   |   |
| TOTAL |  $4,624,139 |   |
---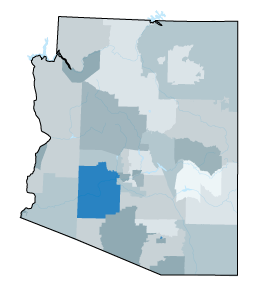 The FTF Southwest Maricopa Region spans 4,325 square miles across the Southwest Valley. The largest region in Maricopa County, it is a predominantly rural area that has been one of the fastest- growing population centers in the state. This expansive region includes Avondale, Buckeye, Gila Bend, Goodyear, Litchfield Park, Tolleson and Tonopah. The FTF Southwest Maricopa Region includes Legislative Districts 4, 13 and 19. (Legislative districts are not necessarily congruent with regional boundaries.)
---
Download a PDF version of this report. 
Southwest Maricopa PDF