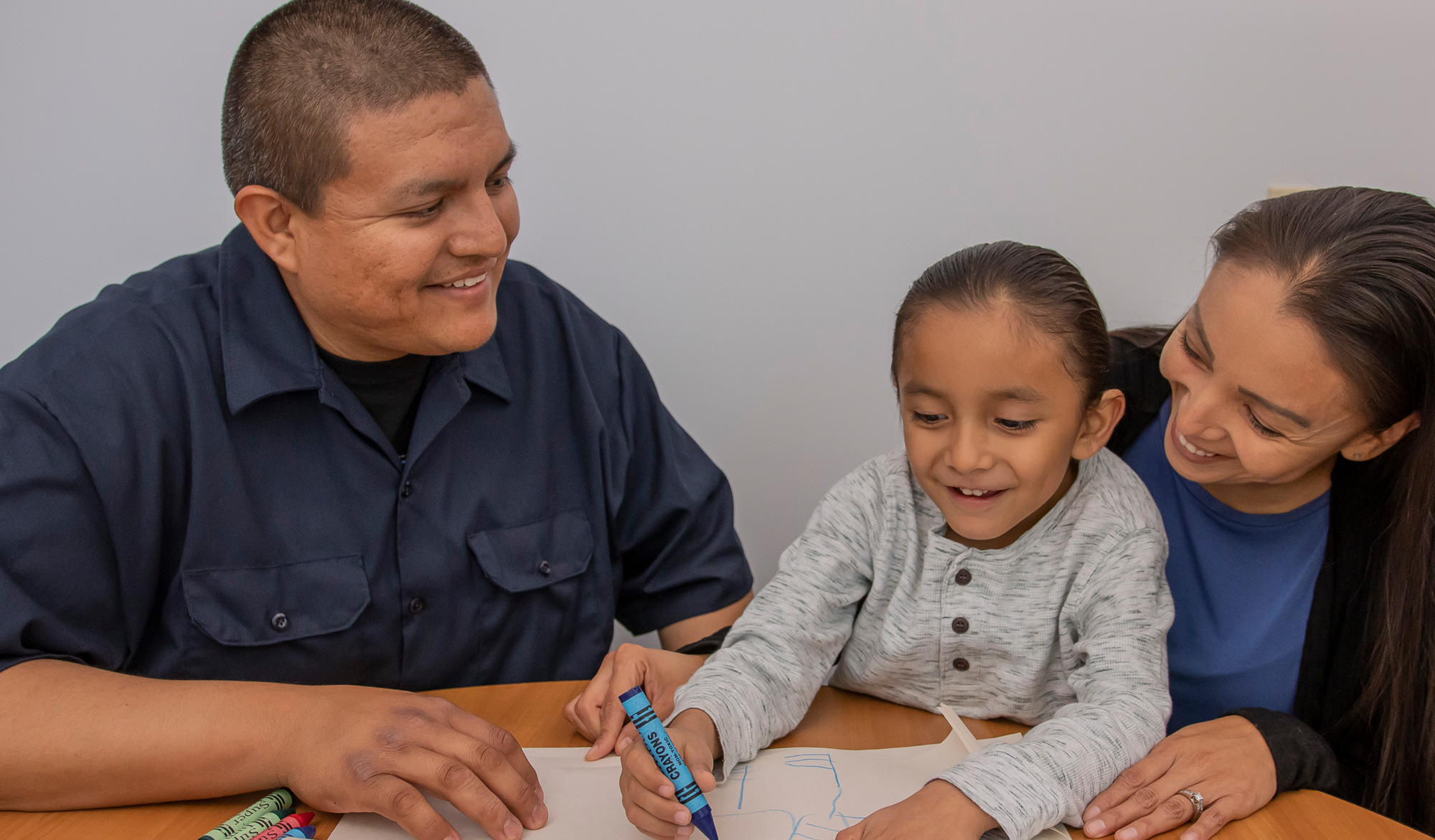 First Things First partners with families and communities to help our state's youngest children prepare for kindergarten and beyond.
Many young children in Arizona face challenges that threaten their healthy development and learning. In the Santa Cruz Region, there are 4,416 children (under age 6) with 35% living in poverty.
Here is how FTF is working to support young children and their families in this region.
"Within our Santa Cruz region, we deal with many chronic challenges including high unemployment, struggling single parent households and a shortage of vital resources to name a few. However, in concert with our many super-dedicated partners, we work hard at developing an environment promoting and supporting early childhood development."
William Kirkpatrick
Chair of FTF Santa Cruz Regional Partnership Council
---
Santa Cruz Regional Key Impact Highlights

[Fiscal Year 2020]

966 Families of newborns received the Arizona Parent Kit, filled with tips and tools to help support their child's healthy development.
324 Families or caregivers served by receiving referrals or by participating in activities at family resource centers.
---

266 Children attended preschools and child care programs participating in Quality First.
82 Children birth to age 5 received a Quality First scholarship to attend high-quality preschools and child care programs.
---

716 Children received fluoride varnishes applied to protect against childhood tooth decay.
59 Children monitored to receive appropriate screenings to detect vision, hearing and developmental issues to prevent learning challenges later on.
---

558 Activities were held for parents to learn about early childhood development and resources at family resource centers.
79 Families with young children participated in voluntary home visiting programs proven to reduce parental stress levels, increase connections to community supports, and improve children's cognitive, motor, behavioral and social-emotional development.
---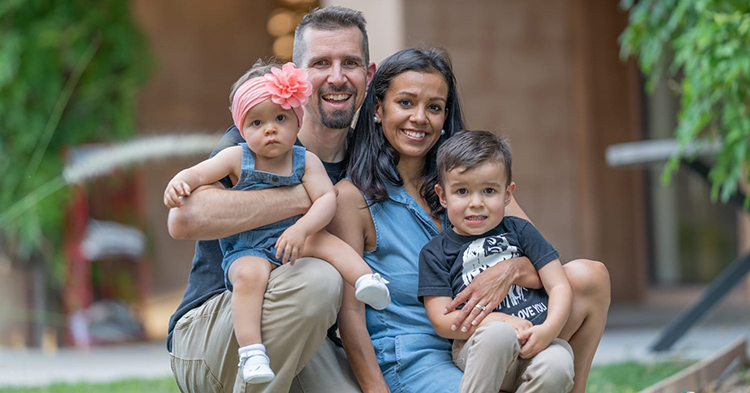 Santa Cruz Family Story
Home visitation program helps Nogales brother and sister excel in developmental milestones
When Jefferson Laffey and Arlenne Piña moved to Nogales from Hermosillo, Sonora, as husband and wife, they wanted a strong start for their family.
Piña was passionate about education and decided to pursue her General Educational Development diploma. In class, she heard about other community resources that would teach her about early childhood development and best parenting practices, which she wanted to learn for her two young children, Douglass, age 3, and Audubon, age 1.
Read more
---
FTF Santa Cruz Regional Partnership Council
SFY20 Total Regional Program Expenditures
The FTF Santa Cruz Regional Partnership Council is made up of volunteers who study the unique needs of the local community and decide how funds should be used to best support the healthy development and early learning of young children birth to age 5. FTF invests in proven programs and innovative strategies through grants to community organizations that provide services to children and families. Some of the programs in this region include Parents as Teachers, family resource centers and Happy Smiles/Sonriza Feliz.
| | | |
| --- | --- | --- |
| Strengthening Families | $632,735 | 50% |
|   |   |   |
| Quality Child Care and Preschool | $400,703 | 34% |
|   |   |   |
| Preventive Health | $156,751 | 13% |
|   |   |   |
| Research and Evaluation | $37,073 | 2% |
|   |   |   |
| Parent and Community Awareness  | $23,584 | 1% |
|   |   |   |
| TOTAL |  $1,250,847 |   |
---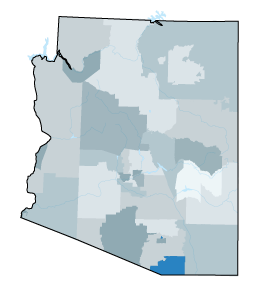 The FTF Santa Cruz Region covers almost all of Santa Cruz County, the smallest county in Arizona. Situated in the Sonoran desert of southeast Arizona, Santa Cruz County and the Santa Cruz Region are home to six communities: Nogales, Patagonia, Rio Rico, Sonoita, Elgin and Tubac. Nogales is the county seat and is one of the largest ports of entry between Mexico and the United States. The area surrounding the Amado community in the northwestern corner of the county is assigned to the Pima South Region. The FTF Santa Cruz Region includes Legislative District 2. (Legislative districts are not necessarily congruent with regional boundaries.)
---
Download a PDF version of this report. 
Santa Cruz PDF