Young children are especially sensitive to situations causing stress in their world and among their parents and caregivers. And these are stressful times.
First Things First offers the following resources to help support Arizona families with young children during the coronavirus crisis. We're with you.
---
ESSENTIAL RESOURCES
Where to get answers to health questions about COVID19, find free meals and other vital resources.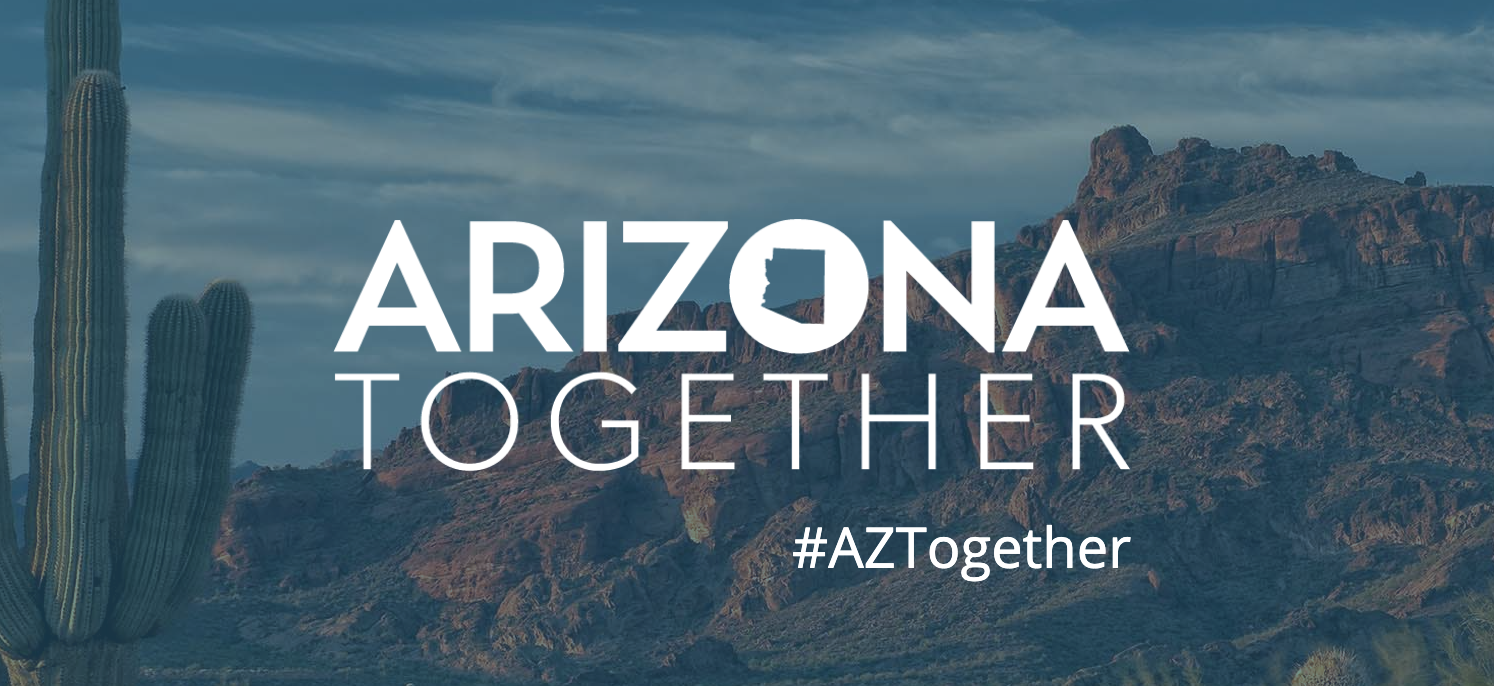 Arizona Together
Gov. Doug Ducey's team has created the Arizona Together website to help Arizonans have access to resources during the coronavirus outbreak. Links include finding nearby food banks, information for pregnant women and other community resources. #AZTogether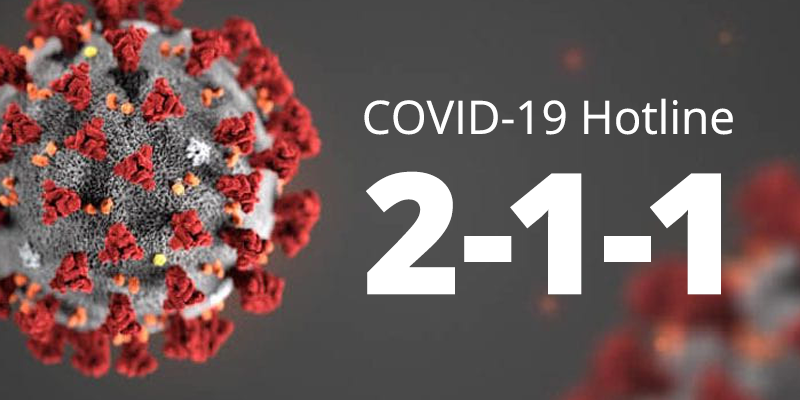 2-1-1 COVID-19 Hotline
Arizonans can get important COVID-19 information in English and Spanish by dialing 2-1-1 between 8 a.m. and 8 p.m. daily. Get answers to your questions about how to prevent COVID-19 spread, testing information, what to do if an individual gets sick, and a list of websites with reliable, up-to-date information.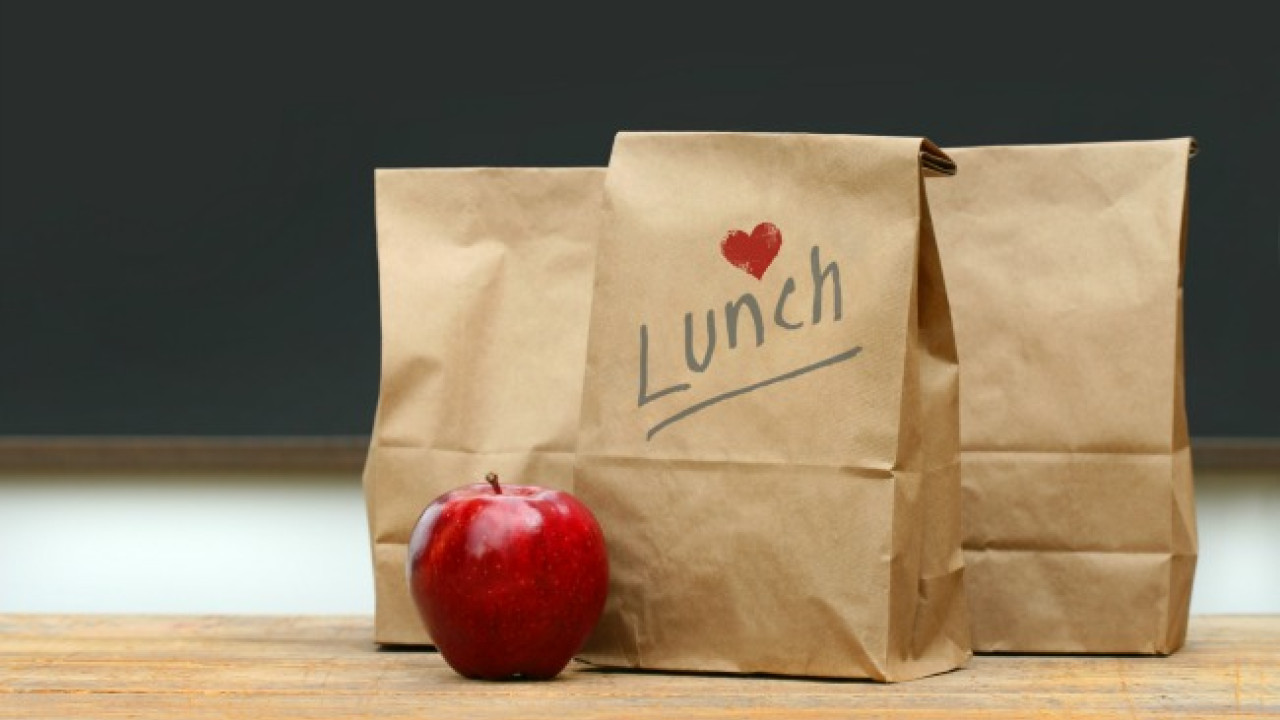 Free Meals for Kids During School Closures
Many Arizona schools are serving free grab-and-go meals during the COVID-19 outbreak. Families with toddlers and preschoolers are also eligible. Find a site close to you by using the map from AZ Health Zone or call the AZ Hunger Hotline at 602-528-3434 or 1-800-445-1914
PARENTING INFORMATION
You're not going to be the perfect parent, but you have what it takes. And help is available.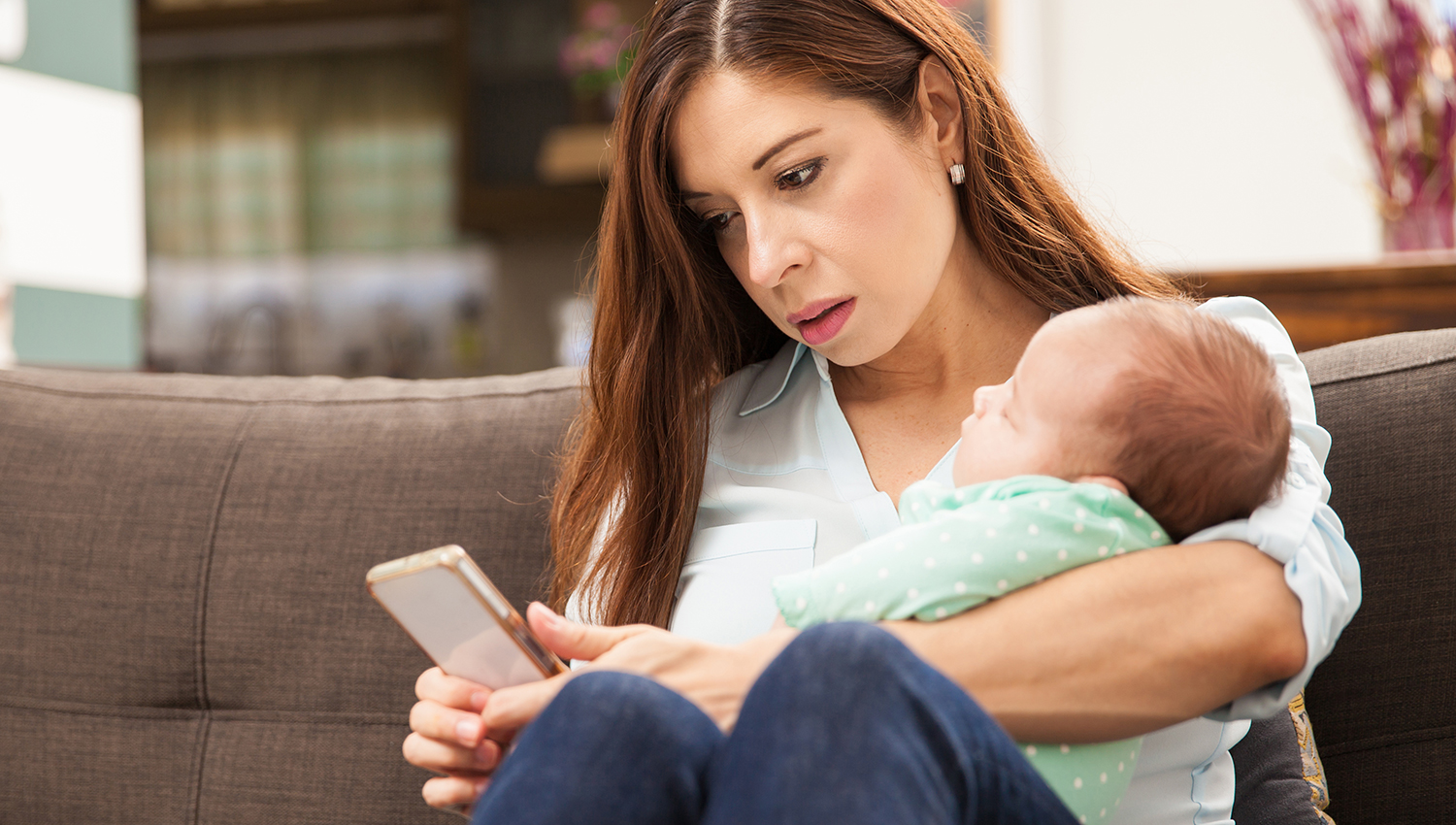 Birth to Five Helpline
Supported by First Things First, the Birth to Five Helpline is a free service available to all Arizona families and caregivers of young children. Having someone to talk with, ask questions or lend an empathetic ear is more important than ever. You can connect with an early childhood specialist by phone or text at 1-877-705-KIDS (5437) Monday through Friday from 8 a.m. to 8 p.m. Or send a message online.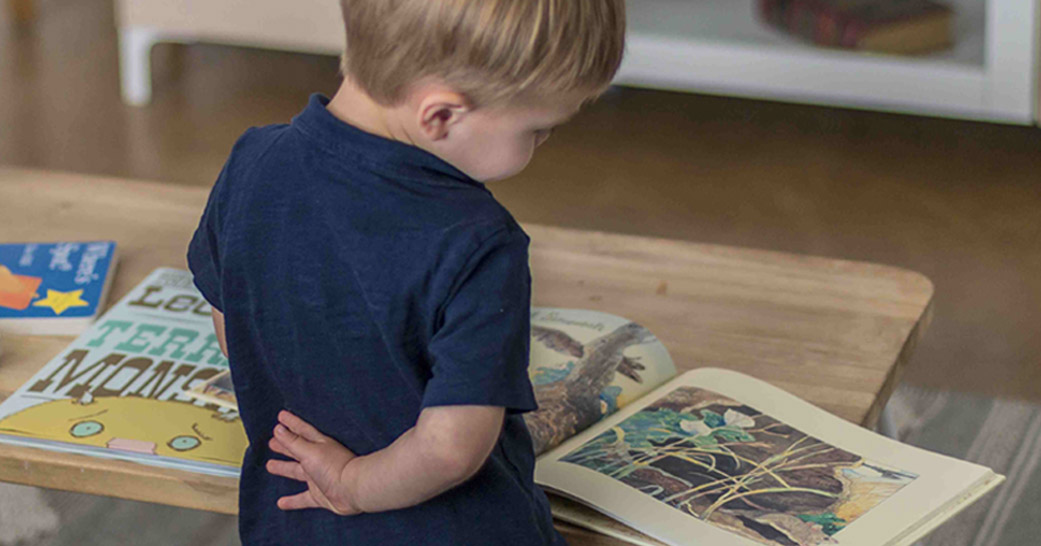 Parenting in the Time of Social Distancing
First Things First asked early childhood expert Rebecca Parklakian of ZERO TO THREE for her advice for families with young children during this time of social distancing:
Parenting in challenging times
Dealing with stress
Advice on daily schedules and activities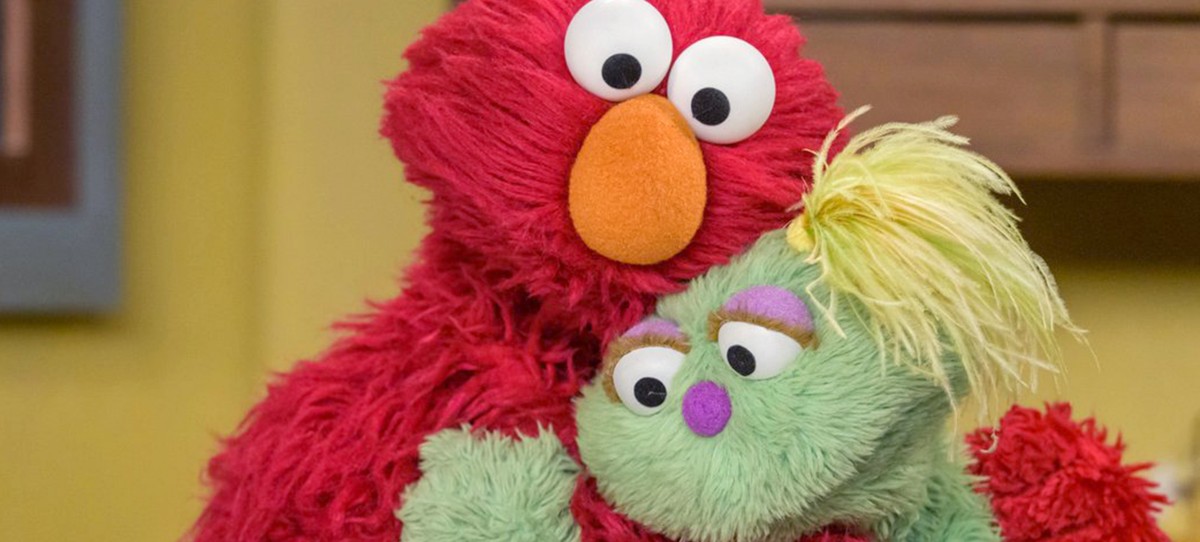 Caring for Each Other
Our friends on Sesame Street are here to support you and your family during the COVID-19 health crisis. They know that children thrive with structure in their lives and learn best through play, so this site provides content, resources and ideas to offer comfort and spark playful learning moments.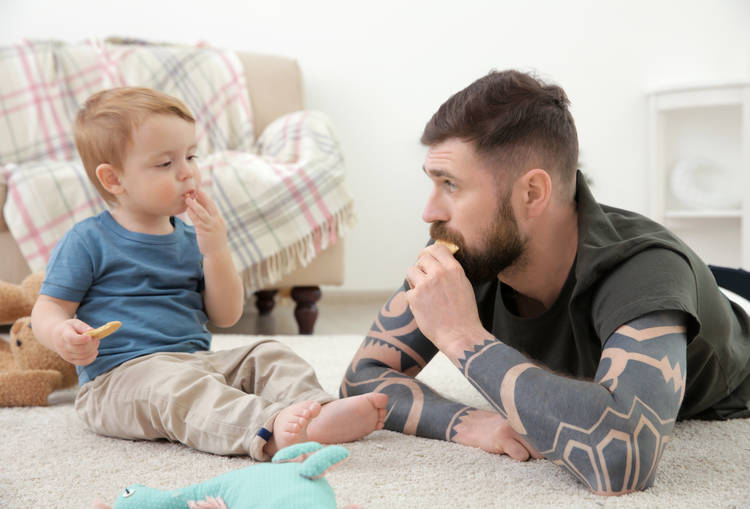 Tips for Families: Coronavirus
Our partners at ZERO TO THREE offer tips for families including age-appropriate responses to common questions, a guide to self-care, and activities for young children experiencing social distancing.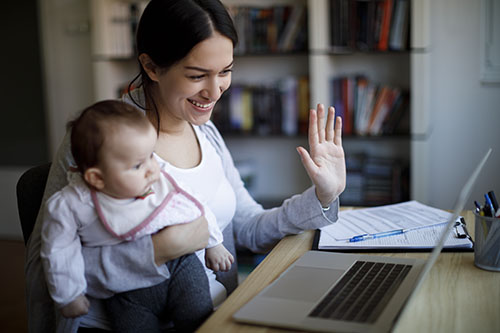 CDC's COVID-19 Parental Resource Kit: Early Childhood
The Centers for Disease Control (CDC) developed this COVID-19 Parental Resource Kit to help support parents and caregivers in recognizing children's social, emotional and mental health challenges and helping to ensure their well-being.
Raising Kids Who Thrive
PBS Kids for Parents offers a series of helpful articles and advice:
SELF CARE
Making time for things that help you relax and feel better will help you do your best for your kids.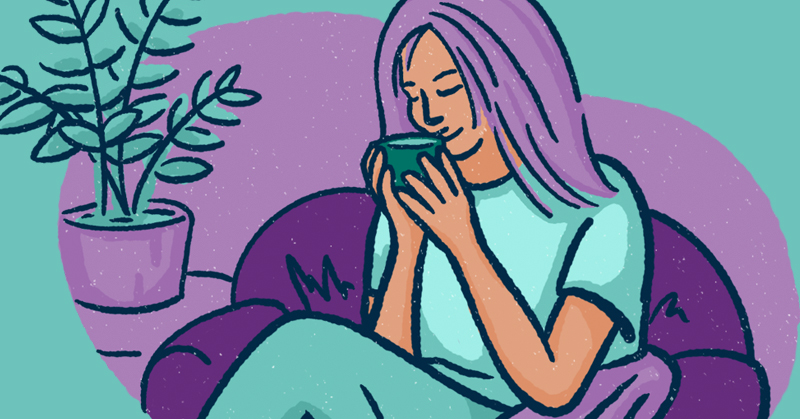 A Message for Moms
Raising a young child is challenging in any circumstances. In these extraordinary times, know that your children don't need you to be supermom. And to do your best for your little ones, it's important to make time to take care of yourself.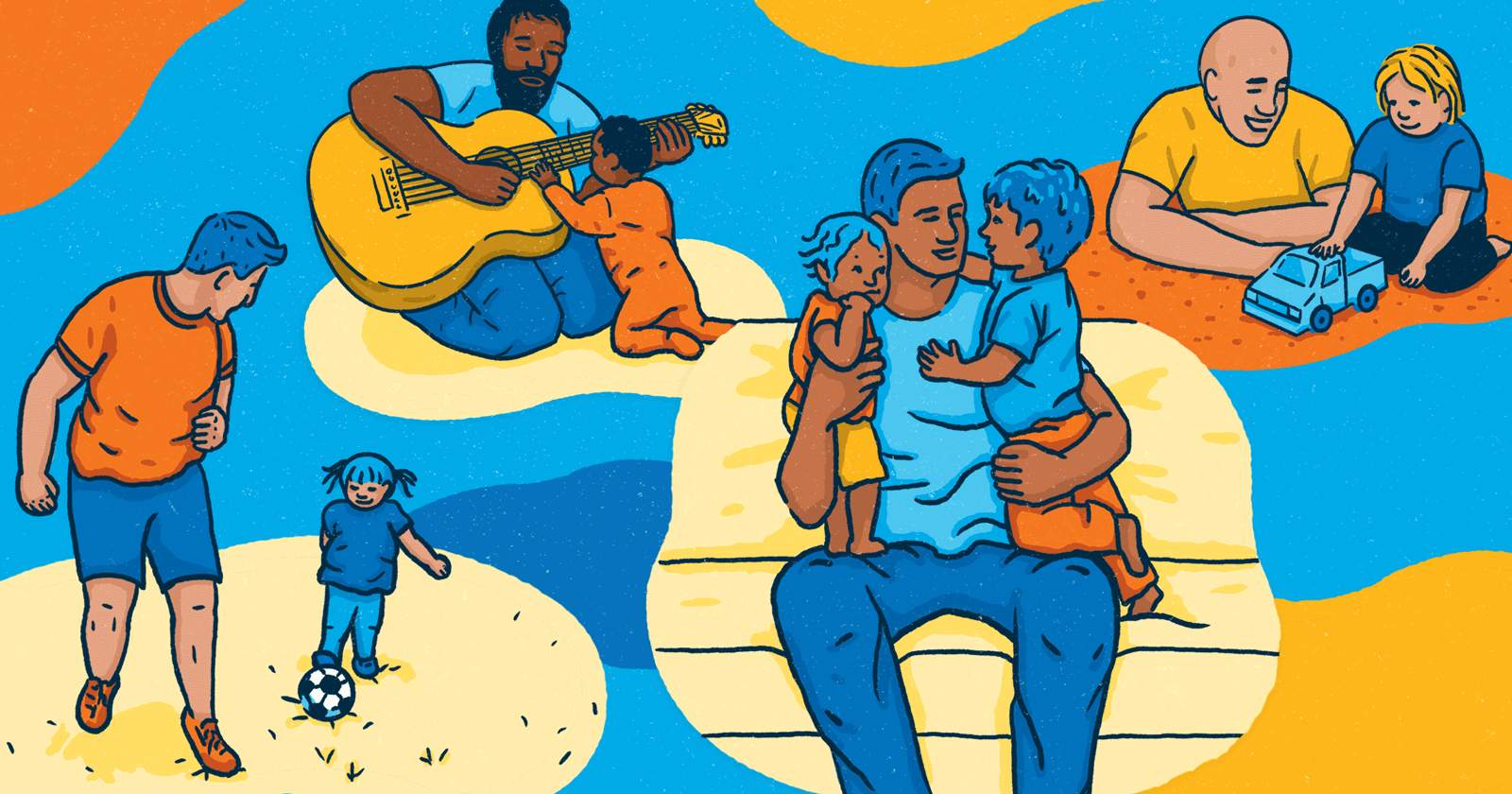 Dear Dads: You're Doing Fine
Now's a good time to think about the important role you play in your child's life and have a game plan for dealing with stress and uncertainty.
LEARNING AT HOME
Young kids learn through play, and by reading and talking with you.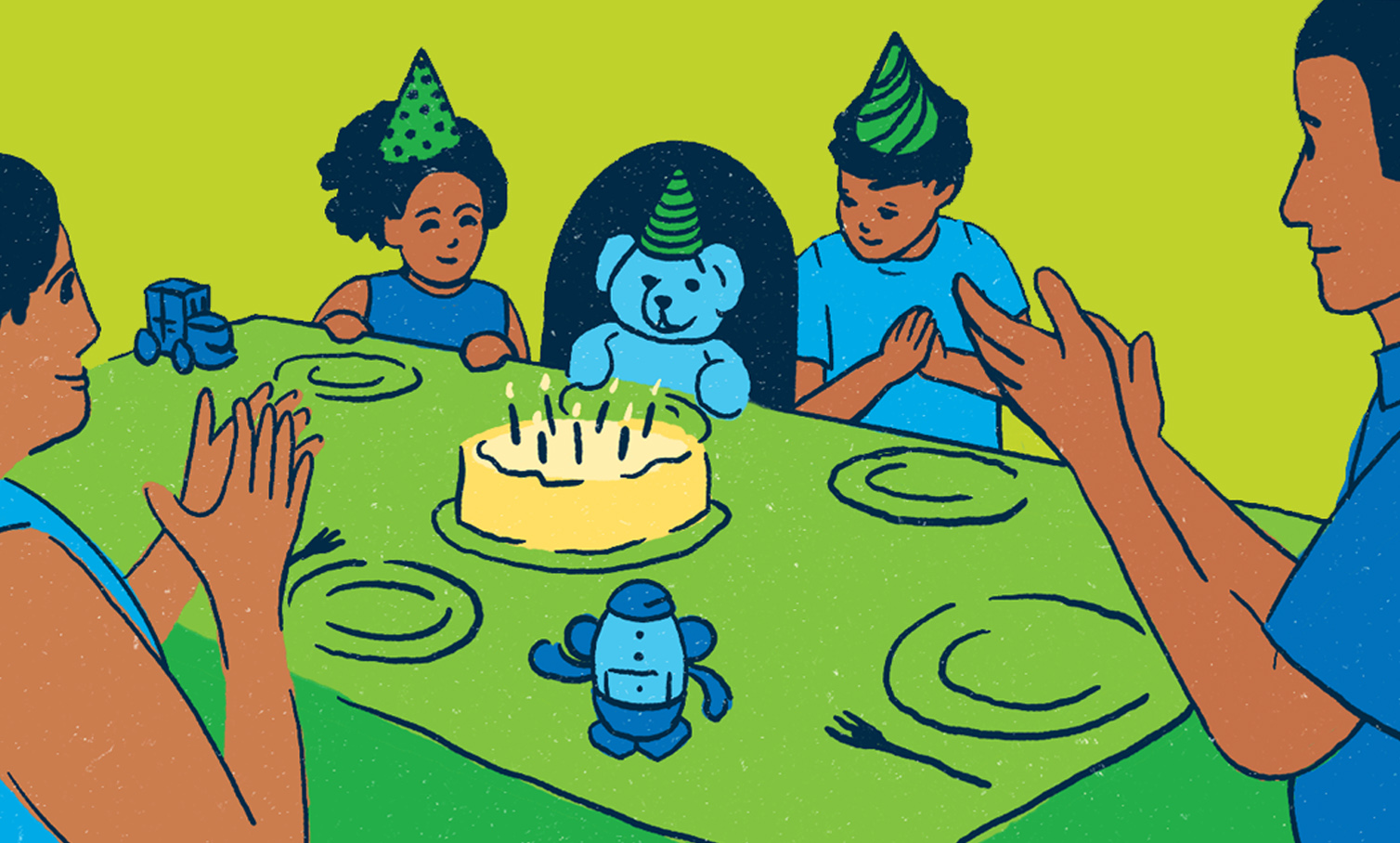 At-home Activities: Another Day, Another Way to Play
These days, you might be spending more time at home with your young children than ever before. And the days are piling up. It's stressful, for you and your little ones. Here are some fun at-home activities to do with your child that can help them learn and grow through play.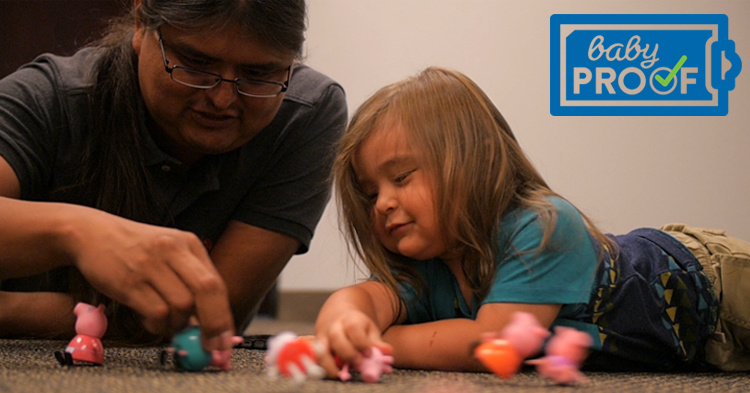 Playtime is Serious Business for Young Kids
For babies, toddlers and preschoolers, almost all learning happens through interacting and exploring. And no time does it happen more than playtime. Even though play is a natural instinct for all children, adults in their lives need to support play and encourage it.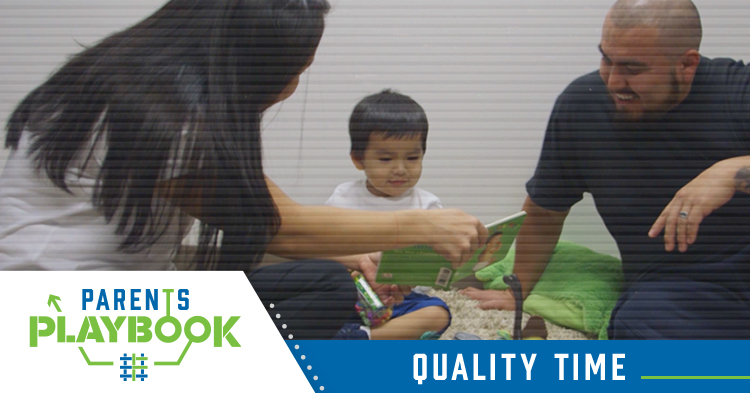 VIDEO: Quality Time
Time is tight for most parents, but just a little of your focused attention at a time goes a long way. Having positive, nurturing relationships with parents and other adult caregivers helps kids feel safe and secure, and that's how they learn best. Watch the video highlights.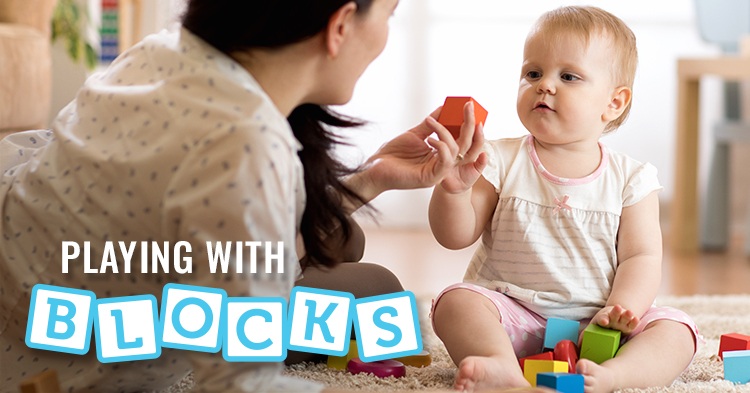 Playing with Blocks
Blocks help children develop skills that will help them learn math and science later on.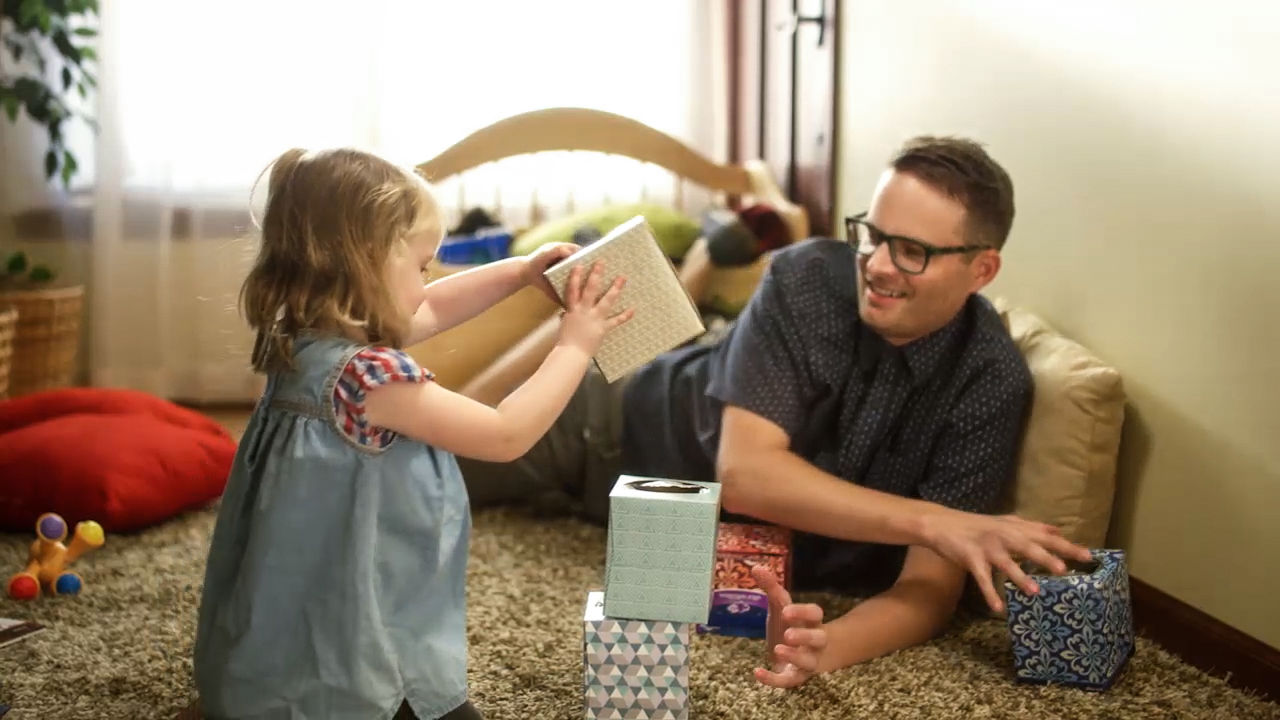 Everyday Household Objects as Toys
The American Academy of Pediatrics says the best toys for young kids are simple ones. Playing with ordinary household items allows your child to explore, discover and learn.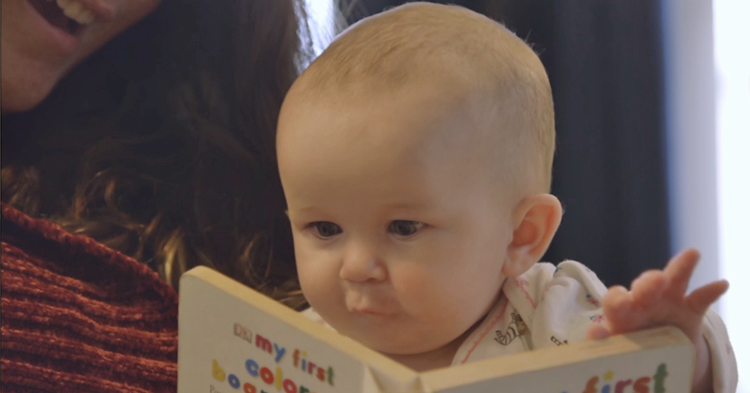 VIDEO: Reading with Your Baby
Babies develop language skills from the day they are born. When your child hears words and language, their brain develops the connections needed to learn how to read. Reading with your baby is also a great way to build a close relationship between parent and child. That's what your baby needs most.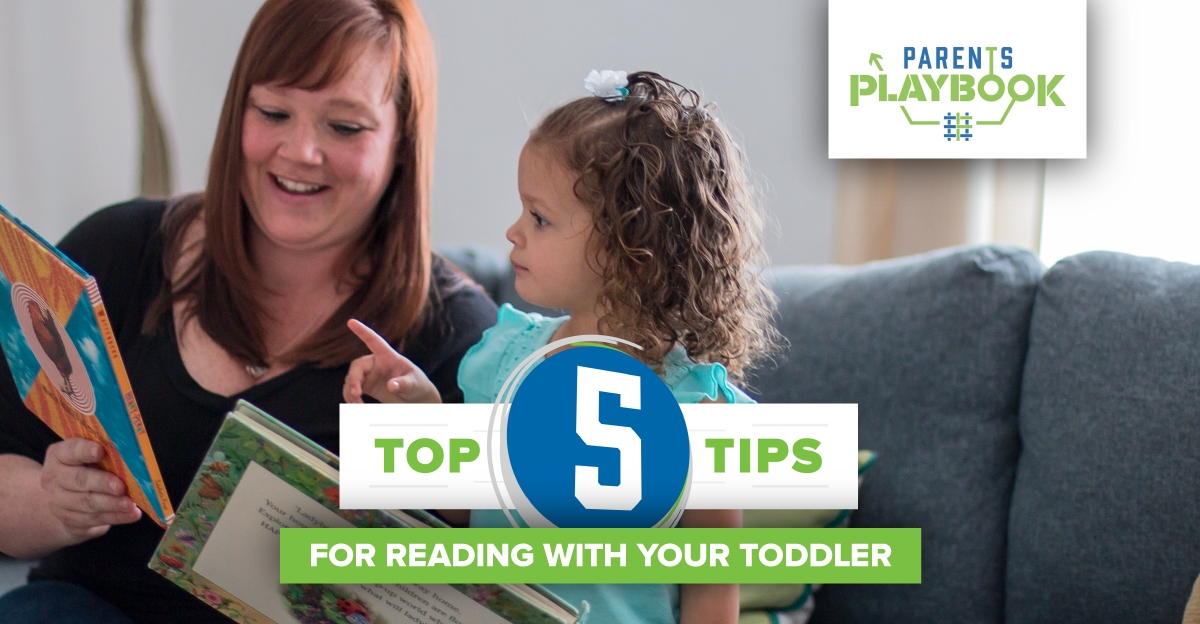 VIDEO: Reading with Your Toddler
Reading with your toddler is quality time together. Sharing books also helps them develop the language skills and vocabulary. Children's books introduce kids to new and unusual words that you might not use in everyday conversation at home.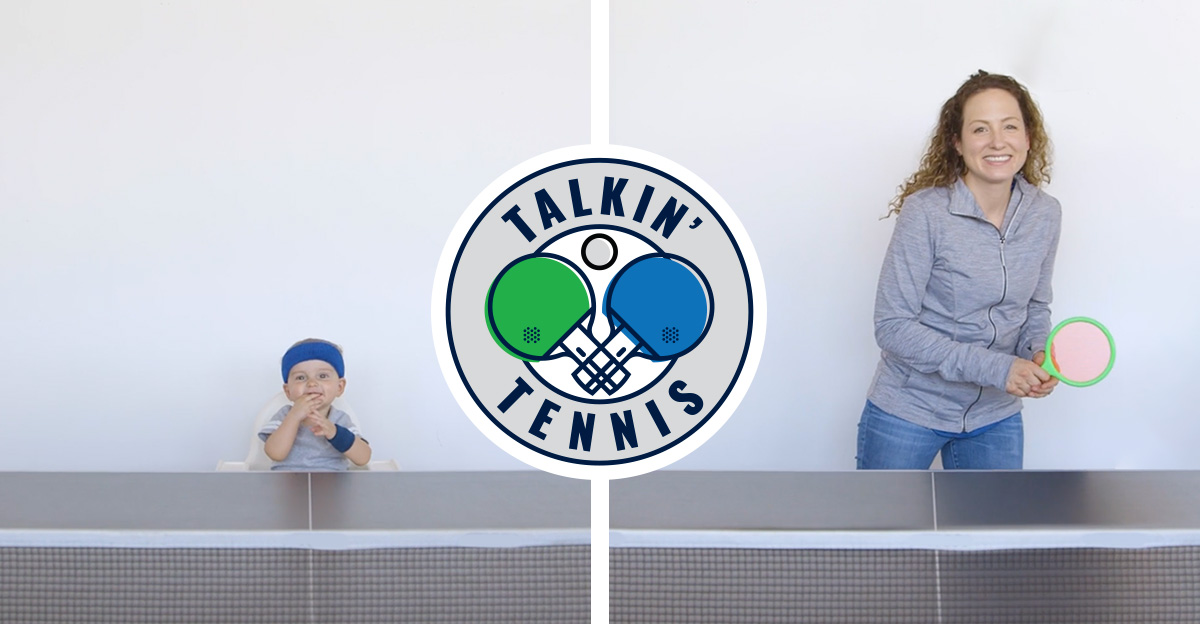 VIDEO: Baby, Let's Talk!
Even though they can't use words yet, having little back-and-forth conversations with your baby is the best way you can help them learn and develop language. Responding to your child with words, conversation and attention makes a big impact on their learning and healthy development.