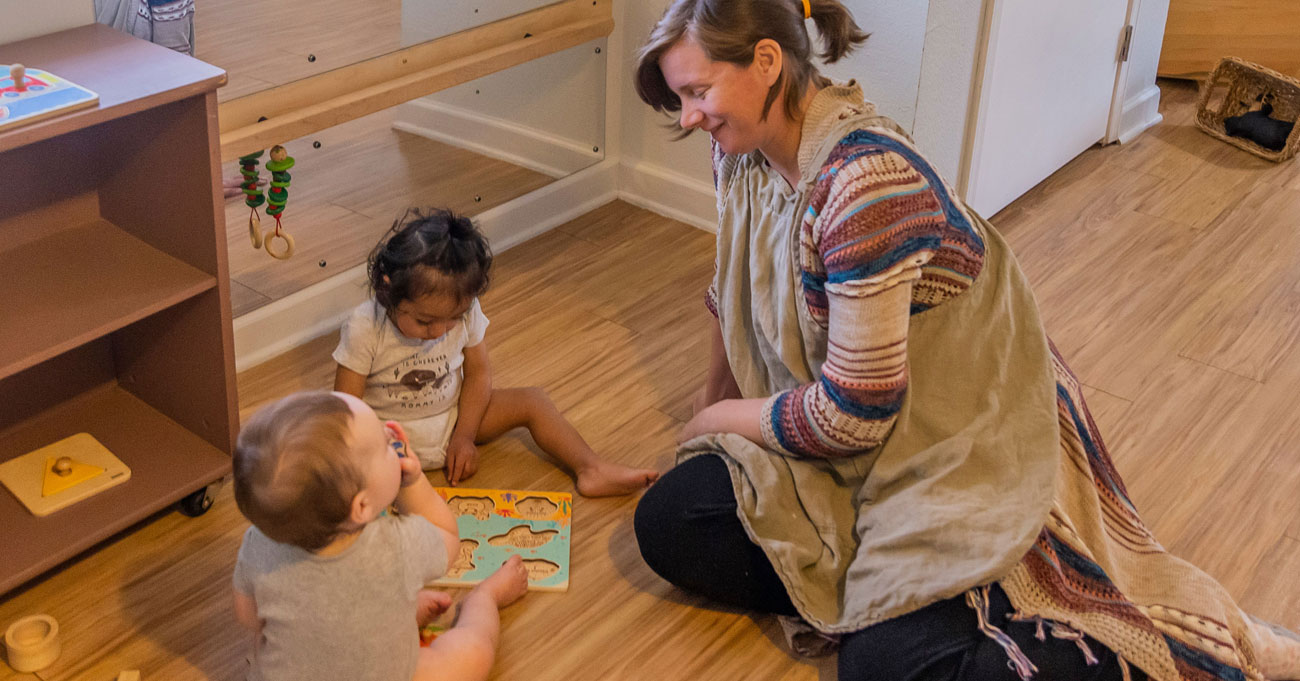 Choosing a child care setting for your infant, toddler or preschooler is a big decision, and quality is one of the most important factors to consider. Knowing the key elements of quality can help you make an informed decision when choosing a child care or preschool setting for your family.
Quality early learning environments are based on basic health and safety, and include:
Teachers and caregivers who know how to work with babies, toddlers, and preschool-age children 

Positive, nurturing relationships that provide young girls and boys with the individual attention they need

Learning environments that encourage creativity and imaginative play

Practical activities that stimulate and foster positive brain connections in boys and girls

Caregivers who regularly provide parents with information about their child's development
All of these elements combined create a child care environment that prepares boys and girls for kindergarten.
This checklist will help you recognize the key elements of quality and make a more informed decision when choosing a child care or preschool setting for your child.
---
BEFORE VISITING A CHILD CARE PROGRAM
☐ Check the provider's license or certification status.
Quality starts with basic health and safety. Child care centers and home-based providers who care for five or more children for compensation require a license and are overseen by the Arizona Department of Health Services. (Excludes settings where parents are on the premises.) To find out if the program's license is in good standing, visit the Arizona Department of Health Services . Providers on tribal lands or military bases may have their own licensing or certification requirements. Ask the supplier for more information.
☐ Call the program director or family child care provider.
Some things to ask:
Hours of Operation (Nights, Weekends, Holidays)

Costs and discounts and financial assistance available 

Foods

Transportation for children who need part-time care 

Rules Regarding Sick Children and Emergencies
☐ Schedule an in-person visit.
If you are interested in learning more, please let them know that you would like to visit the site in person. Quality providers will welcome visitors from you and your child during normal business hours. You'll want to see children interacting with teachers and caregivers, so ask about particular times of the day to avoid, such as nap time and early-in and early-out times for little ones.
---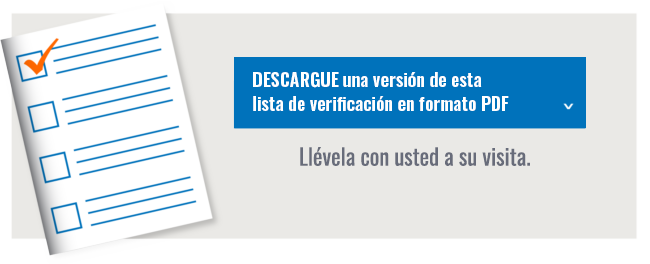 AT YOUR VISIT – ASK THESE QUESTIONS:
☐ Do you have a parent handbook?
Quality programs should offer you a copy.
☐ What are the qualifications of the principal and teachers? How long have you been working with boys and girls?
Experience working with infants, toddlers, and preschoolers, as well as training or college courses in early childhood development and education, lead to quality interactions between adults and children.
☐ How do you keep families informed about your program and their children's progress?
Quality centers will publish lesson plans, send parents information such as a newsletter, hold regular parent/teacher conferences, and keep you informed about your child's activities.
☐ What is your teacher to child ratio? What is the maximum group size?
These determine the level of care and attention your child can receive. Quality programs have smaller teacher-to-child ratios and limit class sizes.
  Age of Boys and Girls

   Preferred Teacher to Child Ratio

Birth-12 months 

  1:5 or less

12-24 months

  1:6 or less

2 years 

  1:8 or less

3 years 

  1:12 or less

4-5 years

  1:13

or less
In settings with mixed age groups, check these guidelines based on the age of the youngest girl or boy in the group.
☐ How does the program treat children with challenging behavior?
Quality programs have steps in place to prevent disruptions, communicate with the child, redirect, and communicate with the family. Time out or isolation does not work when dealing with problem children.
---
ON YOUR VISIT – THINGS TO LOOK FOR:
☐

 Positive and enriching interactions between teachers and children
Does the teacher make eye contact with the children, smile and listen without interrupting?

Does the teacher or the teacher get down to the level of the eyes of the boys and girls when they interact?

Does the teacher interact with the children during indoor and outdoor activity times?

Do you listen to the boys and girls talk more than the teacher?

Does the teacher ask the children questions in which they can answer more than yes or no?

Are the boys and girls supervised at all times?

Children should never be left alone and should always be within sight and earshot of teachers.
☐

Classroom environment
Is there ample space and materials to encourage play and learning within children's reach? Including:
books, books and more books

blocks and puzzles

Pretend play area with puppets, costumes, etc.

Art/writing supplies and musical instruments

Textured materials, such as sand and water

Scientific materials, such as plants, funnels, magnifying glasses, etc.
☐ Outdoor environment
Is there a shaded outdoor play area, used daily?

¿Los artículos del salón de clases se sacan para jugar con ellos al aire libre?

¿Los adultos participan activamente con los niños y niñas en el juego?
☐ Interacciones positivas entre niños/as y otros niños/as
¿Los niños/as juegan ya sea juntos o uno al lado del otro?

¿Se anima a los niños/as a trabajar juntos para resolver diferencias o conflictos?

¿Los niños/as se mueven libremente de una actividad a otra?
☐ Haciéndose cargo de bebés
¿Los bebés se colocan boca arriba para dormir?

¿Los bebés pasan parte de su tiempo de juego boca abajo?

¿Las personas que los cuidan responden con prontitud a los bebés que lloran?

¿Se sostiene a los bebés mientras se alimentan?
---
DESPUÉS DE SU VISITA:
☐ Confíe en sus instintos y también en las reacciones de su hijo/a hacia los maestros y el entorno.
Pregúntele a su hijo/a:
¿Crees que te gustaría ir a jugar ahí?

What did you like most about the classroom?

What did you like the most about the teacher?